2014 Dodge Caravan SXT is This Summer's Must-Have Roadtrip Vehicle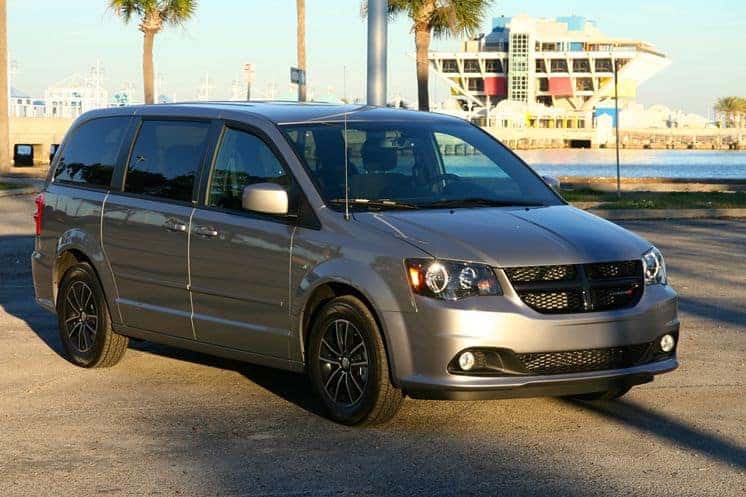 Believe it or not, summer is right around the corner. Before we know it, school will be out, the outside temperature will skyrocket, and the season of summer vacations will be upon us. One of the best ways to take a family vacation on a budget, is by embarking on a fun-filled road trip. South Florida has a lot of great places to see, many of them easily reached in a day. For the more ambitious of adventurers, the entire country is at your fingertips. Planning a road trip can be a lot of fun, and executing it can be even more enjoyable – especially if you are driving the right vehicle. Your Kendall Dodge dealership has a great selection of new and previously owned vehicles, so come check out our inventory today. In the meantime, check out our pick for best road trip vehicle.
The Grand Caravan SXT is the only name you need to remember when it comes to minivans. The 2014 version is completely redesigned, and made for comfort and convenience. The interior of the Caravan is as flexible as always, with Stow 'n' Go second-row seats that fold down with the simple pull of a lever. The 6.5 inch touchscreen with navigation will surely take you wherever you want to go, and get you there without any wandering. There are plenty of cup-holders and storage drawers to keep the kids happy. The Caravan also features optional overhead 9″ VGA screens, with plenty of USB, HDMI, and 115-volt outlet ports to plug in any video game system you have. The kids will be entertained for hours, and with the headphones – the only noise you will hear from the backseat is laughter.
The new Caravan starts at $19,995, and increases with the different trim level options. The 26 miles per gallon on the highway will help ensure less time stopped at the pump, and more time exploring.