2014 Silver Knight Candidates Named at St. Brenden High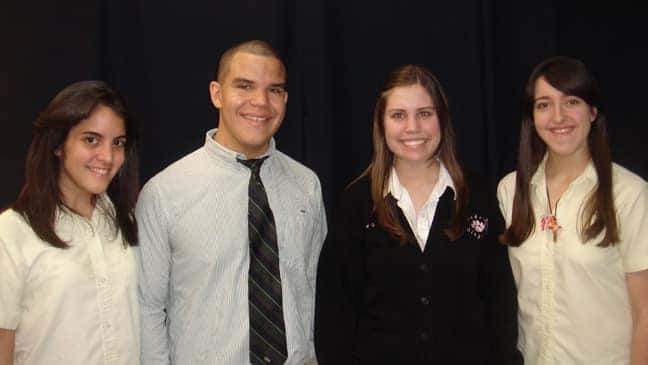 If you are in the market for a new Ram 2500, you have come to the right place. Kendall Ram is the number one place to purchase a previously owned or new Ram truck in South Florida. We have the highest rate of repeat customers, because what we offer cannot be matched by any of those "other guys." Aside from our incredible deals and savings, the customer service by our professional team of employees are the very best in the business. Their knowledge, no-hassle sales approach simply cannot be beat. You would like to prove to you everything that we say, so come down to Kendall Ram and experience for yourself why we are so different. Because we care about our community, we thought we would share a great story out of Miami about four local youths who are excelling in their studies.
The St. Brendan High School in Miami, Florida, has named the 2014 Silver Knight Candidates. The Silver Knight is a prestigious honor, and one of the nation's highest regarded student award programs. The students were selected based on academic achievement, and their commitment of servitude to the community and school. The candidates are as follows:
Music/Dance: Kyra Ferbeyre
English & Literature: Amanda Sandino
Mathematics: Maria Alvarez
World Languages: Katrina Rosiak
Each one of the candidates has an impressive "resume" detailing their community involvement, and stellar academic achievements. Their volunteer service ranges from working with special needs students in the community, to collecting and distributing clothing to third world countries, and raising awareness for the American Cancer Society. The candidates are a few of many throughout the nation, and we are proud to have them representing the Miami community, and are grateful for their dedication to our shared community, as well as their dedication to affairs abroad.