2015 Dodge Charger Wins Residual Value Award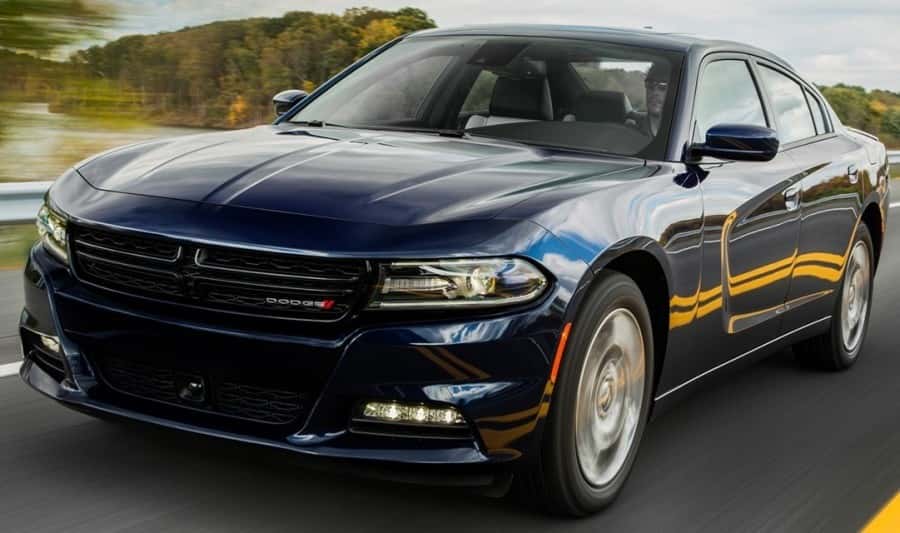 If you needed one more reason to head down to a Dodge dealer in Miami and get behind the wheel of an epic 2015 Charger, then here it is.
Among all of its other impressive qualities, the Charger has also been given the ALG Residual Value Award.
It's not as though you didn't already know that Dodge is synonymous with outstanding reliability. But this award is just another reminder of how focused the brand is on producing the highest quality vehicles.
So you can rest assured that Dodge's pony cars hang onto their value because of the superior engineering and craftsmanship that goes into every detail.
In addition to its reputation for dependability, the Charger also boasts some of the most unique qualities of any car being produced today. Here are three facts that make it unlike any other vehicle you can buy.
Four Doors
That's right…the Charger is the only muscle car in the world with four doors. With easy access to the rear seats, your friends can enjoy the exhilarating ride too.
If you're willing to share the fun, and you want to show off the unbelievable power of your award-winning Pentastar or HEMI V8, the Charger has the perfect layout for you.
Over 80 Safety Features
Between the standard package and all of the available options you can choose from, the Charger comes with more than 80 different safeguards in place.
You name it. From Adaptive Cruise Control, to Lane Departure Warning, to Dodge's ParkSense rear park assist system, this car has more than just muscle…it's got brains.
To keep you safe on the road and to prevent any scratches on its superb finish, the Charger is equipped with numerous cutting-edge safety features.
Concert-Like Audio
If you're going to buy a car that you never want to park, then you're going to need an epic soundtrack to go with it. And not just any sound system will do.
The Charger has its own exclusive Beats Audio System that is specifically made to turn the cabin into a concert hall.
Buckle up, turn it up, and sit back because the Charger is ready to offer you one heck of a ride.