Why the 2015 Jeep Renegade is the Most Important Jeep Ever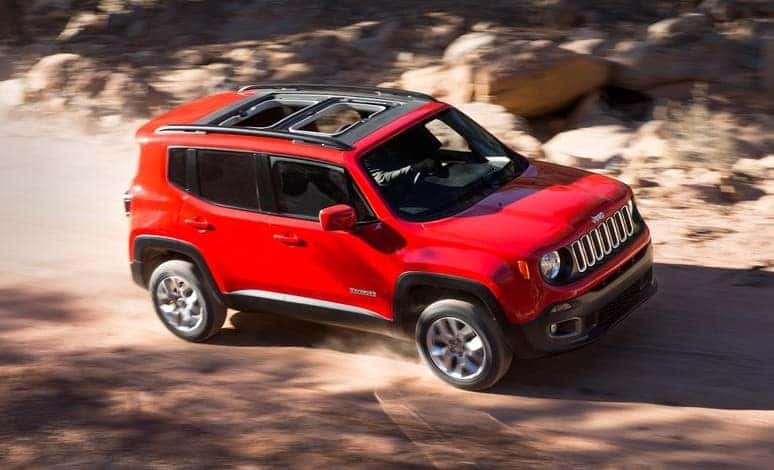 Though they have an incredibly broad, dedicated fan base, Jeeps just aren't for everyone…until now. In 2015, the Renegade is slated to be released at every Jeep dealer in Miami. It's the company's unique, new crossover, and it's getting a lot of hype.
Smaller and less expensive than the Cherokee, but more refined than the Wrangler, the Renegade is in its own brand new class. For those who may have been too timid before, this model will ease you into the world of Jeep with a well-executed mix of charm and excitement.
Accessibility
The Renegade is a Jeep for beginners. It's the smallest of their SUV line, but don't let that fool you. It provides impressive off-road handling, especially in the Trailhawk edition, which has the highest trail-use rating.
A nine-speed automatic transmission with lower gears is designed to help when rock crawling or working through challenging terrain.
But the sharp looking interior and exterior also make it approachable and practical for the everyday user. Take it to work or on vacation. Pack everything you need and comfortably fit the family.
You're ready for any back road you may encounter.
Fuel Efficient 4WD
You might be thinking that even though this off-roader could fit in with other typical models on the highway, it wouldn't be cost effective. However, the Renegade is expected to be incredibly fuel efficient.
Early numbers predict that it will get over 30 mpg on the highway, which earns it high marks for being both economical and versatile.
Affordability
Money is often the factor that keeps someone from buying a crossover to match their lifestyle. But high cost will not be a factor when it comes to getting into a new Renegade.
Exact pricing has not been set yet, but it's expected to fall between 15 and 20K. That pricing puts it in direct competition with several other makes of small SUV's that just don't have the same amount of gumption.
Not only is the price impressive given how much power you'll get, but the Renegade also comes stacked with the latest features for convenience and safety. Smartphone integration, a touchscreen system, a rearview camera, and dual sunroofs are standard perks.
In terms of safety, several cutting-edge systems have been put in place. Blind-spot monitoring, lane-departure warning, and forward-collision warning all help to protect you when you're on the road. The Renegade also has Selec-Terrain for optimal traction in any conditions.