2015 Jeep Wrangler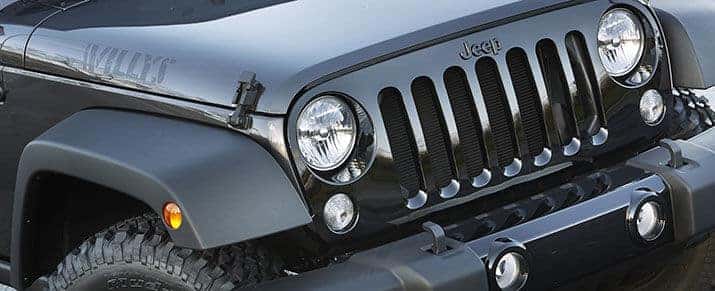 At Kendall Dodge Chrysler Jeep Ram, we look forward to new models just as much as consumers. With the 2015 Jeep Wrangler expected to be one of the best of all time, we are making sure to fully stock our lot, ensuring that every buyer finds exactly what he or she is looking for.
When compared to the 2014 model, the new 2015 Wrangler is not expected to be much different. That being said, in true Jeep fashion, there will be a few upgrades, both inside and out, to ensure that it remains one of the top SUVs on the market.
Upgrades for 2015
The overall appearance of the 2015 Jeep Wrangler will be the same as its predecessor, as a redesign is not in the cards.
What could change is the addition of a new model, which would bring the current lineup to five. At this time, there are four Wranglers to choose from, and all offer exciting options for all different personalities and interests.
If a new Wrangler does make its way to market, chances are that it will be the most expensive, slated above the Rubicon.
There are also rumors that Jeep could roll out new colors next year, which would make the buying experience even more exciting.
Competition
There are other SUVs on the market, many of which compete directly with the Wrangler, but none are able to offer the same blend of on road and off road performance. The Honda CRV, Toyota Rav-4, and Ford Escape are similar in size, but these vehicles do not have the same functionality and off road capabilities.
Best Jeep Wrangler Inventory in Miami
It does not matter if you visit Kendall Dodge Chrysler Jeep Ram online or in person, you can view our 2014 inventory while waiting for our 2015 models to arrive. Regardless of what you end up buying, you can be rest assured that we are here to assist every step of the way.