2015 Ram 1500 Offers Your Incredible Efficiency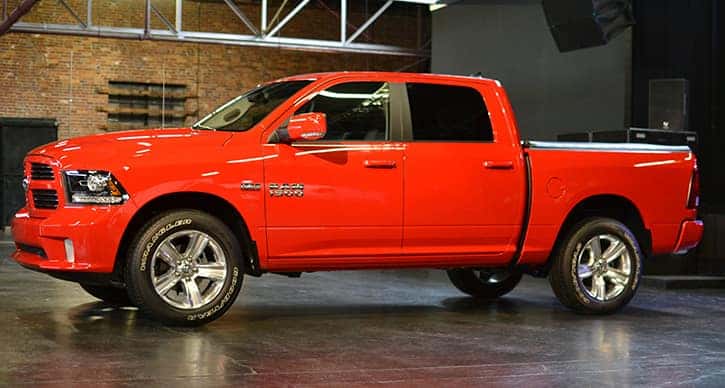 Trucks should be able to offer you the perfect balance of raw power and good fuel efficiency. Ram understands this that is why they offer many unique features in their 2015 Ram 1500 to maximize fuel efficiency. The result is awesome performance and fewer trips to the gas station.
Efficient and Powerful Engines
Ram offers you impressive engine options when you go to buy the 2015 Ram 1500. The class-exclusive 3.0-liter V6 EcoDiesel engine delivers the perfect mix of power with its 240 horsepower output, and efficiency, as it earns up to 28 miles per gallon on the highway.
Another great offering from Ram is the 3.6-liter Pentastar V6 engine. This engine earned a spot on Ward's 10 Best Engines List in 2013. This V6 engine is perfectly capable to handle your jobs as it generates 305 horsepower. It also gives you the best-in-class fuel efficiency of 25 highway mpg. Overall, both of these engines are excellent options that give you the power you need while saving you in fuel costs.
Fuel Saving Additions
Ram understands that you want the best return on your investment; this is why they equipped the 2015 Ram 1500 with some fuel saving additions you'll love. The stop-start system will completely stop the engine when your truck comes to a complete stop. Armed with a high-performance starter, when you apply the gas pedal, the engine comes back to life without having to exert as much force. The result is increased efficiency.
Ram offers other features that help the truck receive its incredible fuel efficiency like the eight-speed automatic transmission, which shifts gears effortlessly to give you a smooth drive while helping to maximize the truck's efficiency. Additionally, the grills shutters reduce wind resistance. In turn, the engine doesn't have to work as hard thus leading to increased efficiency.
To learn more about these features, be sure to visit us at Kendall Dodge Chrysler Jeep Ram. Whether you are looking for a newer truck like the 2014 Ram 1500 or just want more information, you'll discover that our honest approach to serving you is a refreshing departure from normal dealerships.