Why the 2016 Durango is an Excellent Three-Row Family Crossover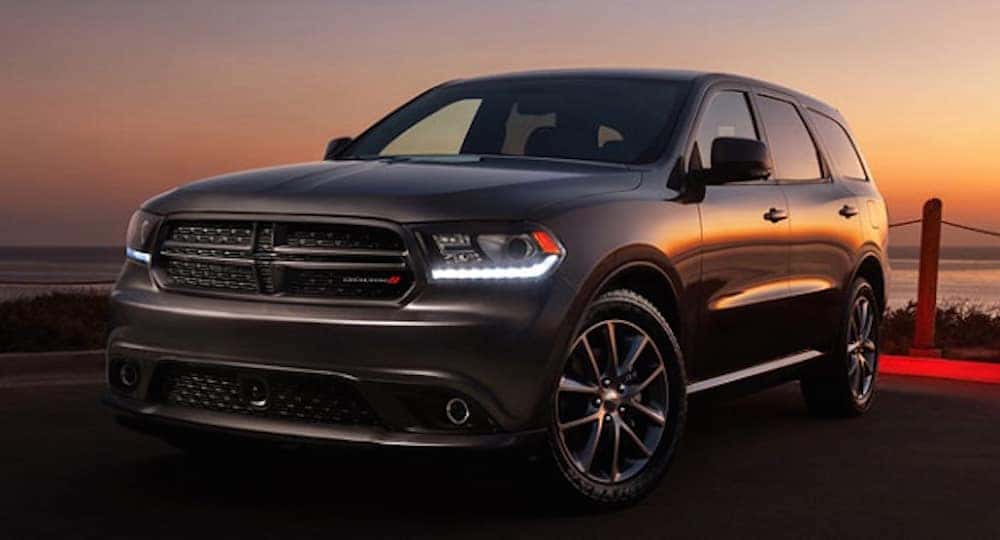 For car buyers with large families, it can be difficult to target a vehicle that offers the attributes you deem most necessary. Most families are seeking a vehicle that is roomy, safe, and affordable. Luckily, the 2016 Dodge Durango covers all of those factors.
If you've been seeking a family-friendly three-row crossover, see why the 2016 Dodge Durango may be the perfect choice for you…
Room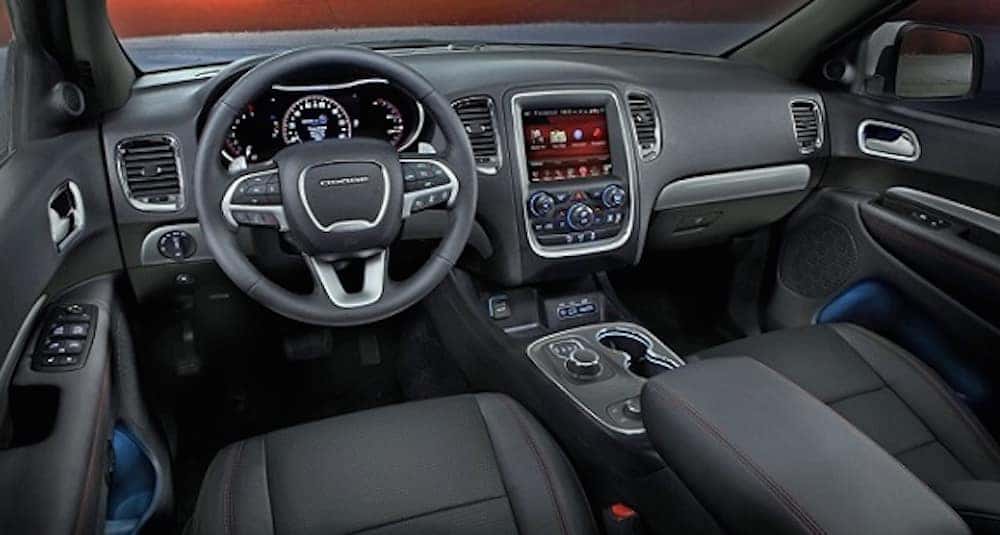 Despite the exterior measurements (75.8-inch width, 201.2-inch length, 119.8-inch wheelbase, 70.9-inch height) staying exactly the same, the 2016 Durango will offer significantly more room than its predecessor. If you have a large family, this is an essential feature, as you can comfortably fit all of your passengers… and their accompanying cargo.
The interior now offers an abundance of space in the rear, including 39.8-inches of head room, 42.8-inches of hip room, 38.6-inches of leg room, and 50.4-inches of shoulder room. With 17.2-cubic-feet of cargo room with the seats in place, drivers can access additional room via the split-folding rear seatback and the split-bench third-row seats. While the 2016 Durango's specs haven't all been reported, we can assume that the newer model's maximum cargo room will top the 2015's 84.5-cubic-feet.
Safety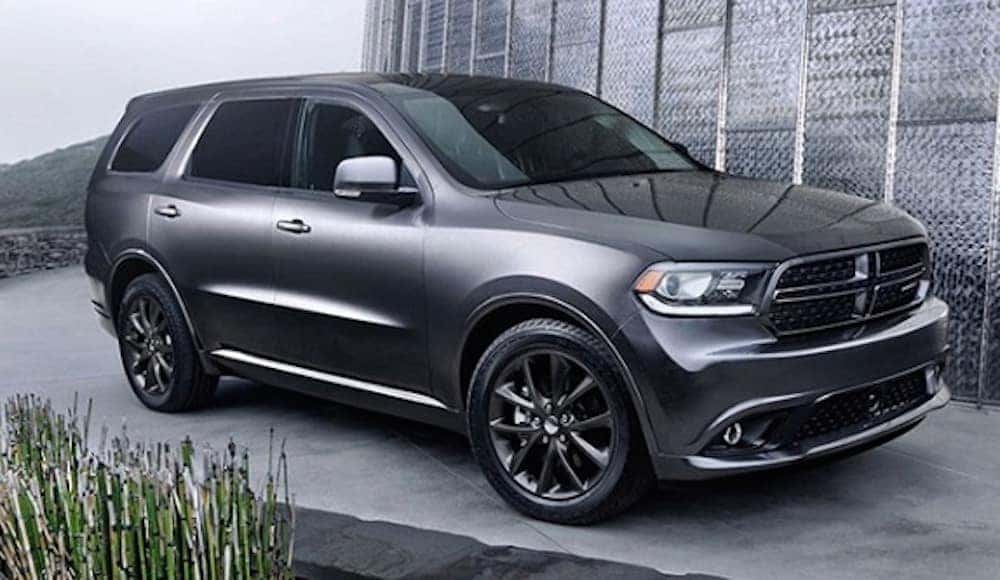 By itself, the Durango is still a very safe vehicle. The vehicle is made of a high-strength steel, and the roof and safety cage have been constructed to provide maximum protection for the vehicle's occupants. Furthermore, engineers included several crumple zones throughout the exterior, which will help absorb any impact from a collision (and subsequently prevent injury). The reactive front head restraints will help reduce head and spinal injuries, and the seven advanced airbags will provide additional protection in case of an emergency.
Of course, the engineers also included a number of innovative technological safety features that help supplement the dependable and rugged structure. There's Adaptive Cruise Control with Stop, which will allow the driver to take a break, all while keeping a safe distance from another vehicle. The Forward Collision Warning with Crash Mitigation system uses sensors to detect a potential collision, applying the brakes where necessary. Finally, the ParkSense Rear Park Assist System (with the accompanying ParkView Rear Back-Up Camera) will prevent the driver from ever colliding with any object that may be behind their vehicle.
To put it over the top, the Durango will also (presumably) feature the UConnect Emergency and Roadside Assistance technology. If a driver needs help with their vehicle, an easy push of the 'ASSIST' button will send roadside assistance to your location. If you've gotten into an accident, the '911' button will alert the appropriate authorities, and the car's GPS will guide emergency personnel to your area.
Price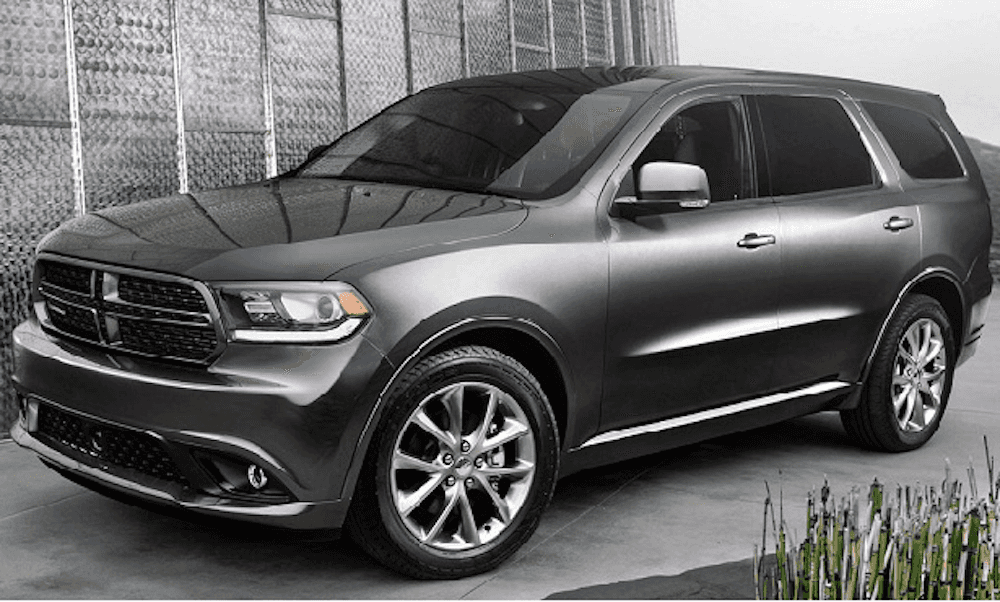 If you have a large family, we'd understand if you're on a bit of a budget, especially when it comes to such a large purchase. Luckily, the 2016 Durango is very affordable, with the SUV starting at $30,495. That price only increases to a reasonable $44,495 for the fully-equipped R/T AWD version.
There are numerous reasons why the 2016 Dodge Durango is such a great choice for families. The three-row crossover is roomy, safe, and affordable. What else could you ask for?