2018 Chrysler Pacifica Awarded "Family Car of the Year" by Cars.com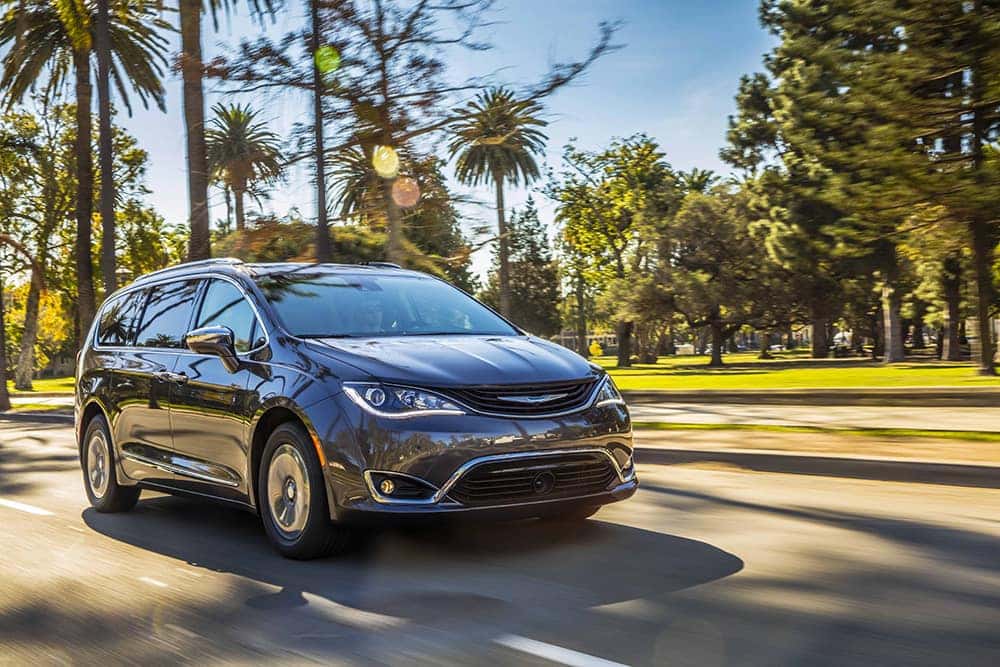 Among the prestigious winners of the Cars.com awards presented at the North American International Award Show, the Chrysler Pacifica won "Family Car of the Year" for the second year in a row. Complete with new technology, an improved remarkable style with over 100 available safety and security options and features, drivers and passengers feel secure and comfortable in the award-winning minivan.
Important Features
The 2018 Chrysler Pacifica shows improvement with upgraded features from the previous award-winning vehicle, the 2017 Chrysler Pacifica, as this year's model provided enough change to be recognized again; rightfully so. With massive upgrades to the interior including the introduction of Apple CarPlay and Android Auto, adding to the versatility of the infotainment system. Redefining what consumers thought of a minivan, the 2018 Chrysler Pacifica has increased features while reducing their base price.
Continued innovations didn't go unnoticed, like an improved Stow 'n Go fold-flat seats help owners create ample storage, allowing owners freedom to easily transform their interior around. For passengers, there's a Uconnect Theater rear-seat entertainment, comfortable and spacious seating with room for up to 7 people and amenities that will make every ride enjoyable.
The touchscreen for the UConnect system has been upgraded from a previous 5 inch screen to a 7 inch screen, with an optional 8.4 inch screen available. HD Radio and 4g LTE Wi-fi are also apart of the optional navigation system. The 2019 Chrysler Pacifica is no stranger to providing fantastic technology and continues to attract drivers every day.
Fuel Economy + Engines
As impressive as the changes have been, none are better than the increased stand Chrysler has taken towards improving vehicle MPG. Now with an advanced plug-in hybrid powertrain, this is the first electrified vehicle in the entire minivan industry. With an eye-popping 84 miles per gallon equivalent (MPGe) the 2018 Chrysler Pacifica sets the standard for which all other minivans are second in competition.
With up to 33 miles of all-electric range, 2018 Chrysler Pacifica drivers can rely on the Pacifica to handle most of their chores without having to spend any money on gasoline. With an overall quiet ride, there's plenty owners are sure to be happy about. For owners that want to experience even better MPG, the sister model to the Chrysler Pacifica is the Pacifica Hybrid, also available at Kendall Dodge Chrysler Jeep Ram.
Standard Pacifica models include the powerful 3.6-liter V6 that produces 287 horsepower and 262 lb-ft of torque and the 3.6-liter V6/electric 16 kWh battery provides 260 horsepower and up to 84 MPGe. These are some of the many reasons the Chrysler Pacifica has taken few by surprise for being awarded yet again.
The Minivan For You
The minivan industry is looking for ways to increase growth and remain attractive to consumers, Chrysler has found the vehicle that is able to provide both for consumers. A less expensive starting price than last year is also part of the attraction to check out this vehicle. With an attractive price of only $26,995 (plus destination fee) you can see why the 2018 Chrysler Pacifica has gathered back to back awards from Cars.com.
Increased comfort, entertainment upgrades and continued reliability convinced the editors at Cars.com yet again, there simply isn't a better family vehicle than the Chrysler Pacifica.
Kendall Dodge Chrysler Jeep Ram has the 'Family Car of the Year' here for you and your family. Come by for a test drive and return to visit us for any servicing needs down the road. Our professional servicing team is open seven days a week and will help you maintain your vehicle.