Is a 2018 Ram 1500 Mega Cab on the Way? We Hope So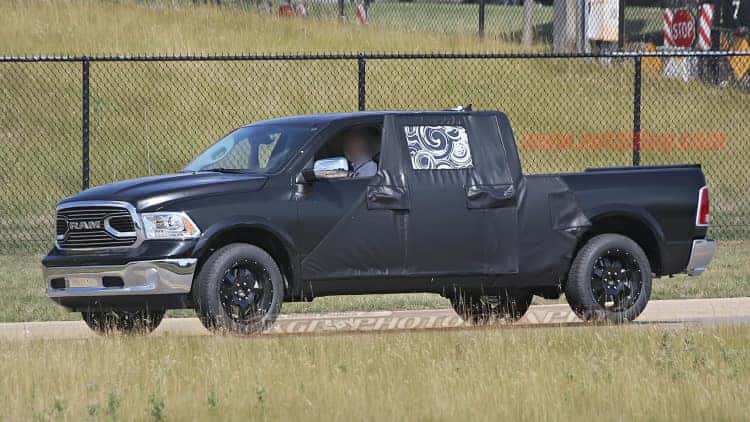 The Ram mega cab is famously known as the biggest cab in the truck game. Previously, the cab was only available on Ram's heavy duty trucks, but it looks as if that is going to change in the near future. According to spy pictures posted on SUVs and Trucks, a 2018 Ram 1500 mega cab has been spotted.
According to the source and photos, it looks like the Ram 1500 has gone through little changes, but it looks like a mega cab could be an available option in the future. The photos went viral after their release, and if Ram wasn't sure whether or not to release a new model in 2018, they might be now.
In regards to the 2018 Ram 1500 models is just speculation, rumors say the standard engine will be a more powerful and upgraded version of the 3.6-liter V6 engine and it will produce up to 320 horsepower. Spy pictures of the truck also tell us the newest truck will have little exterior changes.,
Keep up with us on Facebook and Twitter to learn more about the Ram 1500 mega cab as information is released. Also, feel free to browse are inventory of Ram 2500 and 3500 mega cab trucks at Kendall Ram here.
Photo source: Truck Trend