2018 Ram 5500 Chassis Cab Gets Some Major Changes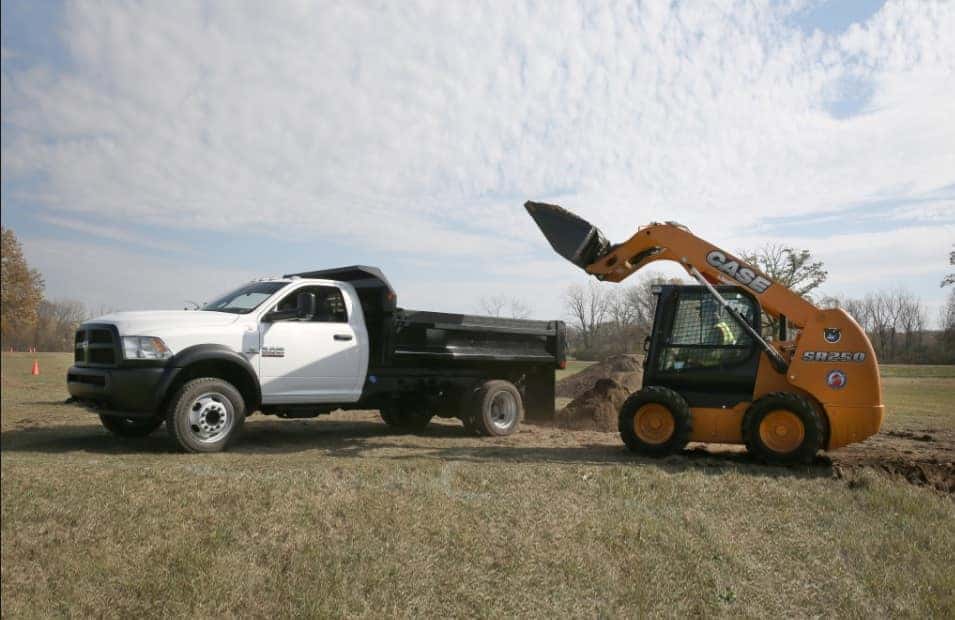 The Ram 5500 chassis cab is Ram's largest truck. Chassis cab trucks are engineered for the purpose of heavy duty work, and despite that the commercial truck is highly capable for all types of jobs, Ram is constantly increasing its capability and the 2018 models are getting some changes and upgrades.
"We take a lot of pride in the number of PTO configurations that we have." – Adrian Ratza, Ram chassis cab brand manager.
In 2018, Ram 5500 chassis cab models will get PTO (Power Take-Off) configurations for both the left and right sides and the PTO configurations will be available for both 4X4 and 4X2 models. You can learn more about PTO configurations and functions for Ram trucks here.
The 2018 Ram 5500 chassis cab will be available with the 6.7-liter turbo diesel engine (325 horsepower, 750 lb. ft. torque) or 6.4-liter V8 HEMI gas engine (410 horsepower, 429 lb. ft. torque) however, the new PTO configuration will undoubtedly increase capability particularly for hauling.
In addition, the Ram 5500 chassis cab will come with the latest and greatest UConnect system. Just because this is a commercial truck doesn't mean the driver doesn't deserve to stay entertained throughout daily trips! The new system comes with Apple CarPlay and Android Auto for the first time.
Interested in a new Ram commercial vehicle? Check out our inventory at Kendall Ram here. For the latest Ram news follow us on Twitter and Facebook.
Photo source: Motor Trend