2019 Ram 1500 Takes Home Truck of the Year Award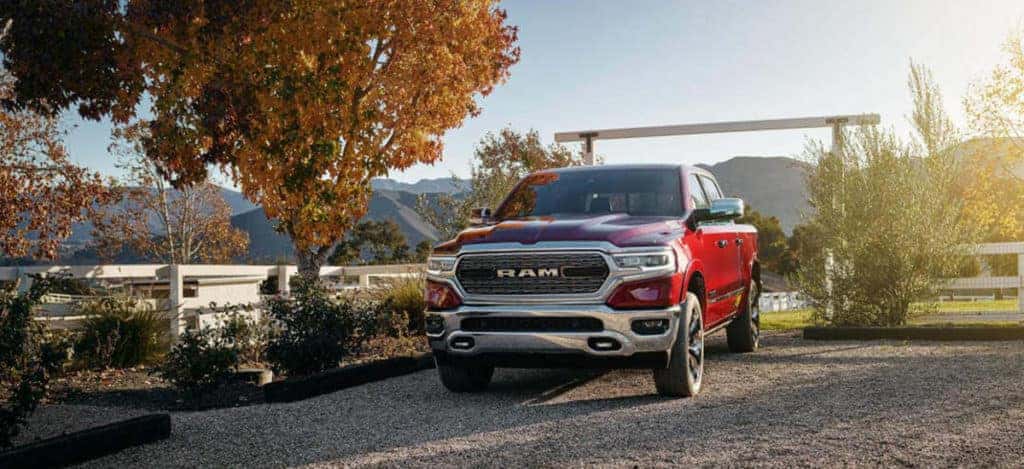 If 2018 is going to be remembered for anything, it will be remembered for embracing the trend over the last few years of a growing surge of pickup sales. Across the entire automotive industry, designers and engineers were definitely focused on making 2018 the year of the luxury pickup. While many came out with their latest designs and all-new pickup trucks, the lone pickup that stole the show this year was the fantastic all-new 2019 Ram 1500. We would contend to say there was no contest, simply no contest at all. We're excited to share our reasons why and the ever growing accolades that have been bestowed upon the latest Ram pickup.
The Latest Award for the All-New 2019 Ram 1500
TRUCK TREND, a leading publication a part of Motor Trend, has confirmed the all-new 2019 Ram 1500 as the winner of the top award in the pickup segment. 2019's Pickup Truck of the Year was awarded to Ram and Fiat Chrysler Automobiles (FCA), the makers of Ram pickups, by a panel of truck experts across the United States. The weeklong evaluation included eight nominees that wound up traveling over 1,300 miles through an exhausting performance test.  
"It is clear to us that Ram is not only serious about being a competitor in the full-size truck market with the all-new 2019 Ram 1500, but that they intend to lead. The new truck breaks ground in many areas and is the gold standard of what to expect in regard to comfort and technology without giving up any of the functionality or utility of a truck." says Sean Holman, Group Content Director for TRUCK TREND.
What Makes the 2019 Ram 1500 Ahead of Its Time?
The testing set forth by TRUCK TREND included a long list of competitive performances by way of towing, performance testing, hauling, gas mileage measuring and off-road tests. Editors also took the time to gauge how well they loved the vehicle, note any faults and measure their favorite perks of driving their respective vehicle. The 2019 Ram 1500 benefitted from weighing less and offering more power than the previous model year. The reduction of over 225 pounds from the frame did not reduce its strength. The 2019 Ram 1500 has an available 12,750 pounds of towing capacity and 2,300 pounds of maximum payload. (More than enough to get most jobs done).
The build quality from inside and out was noted and the Ram 1500 contributed unlike any other pickup in terms of a significant array of active safety features with available adaptive cruise control, automatic emergency braking, and blind-spot monitoring. Not only did Ram upgrade safety features, but there was also a lot of work put into the new Uconnect 4X with 360-degree camera angles and exclusive content with SiriusXM with 360L. The all-new 2019 Ram 1500, with its available massive 12-inch touchscreen and impressive interior, received high marks for its luxurious feel. Among the other reasons, editors embraced the Ram 1500 for its quality materials, seat comfort, and technology upgrades. If this isn't enough to move you to try one out, we have a dedicated sales team ready to help you test-drive one.
Find the 2019 Ram 1500 Pickup With Our Help
Experience the latest and greatest Ram trucks with us! We carry the all-new 2019 Ram 1500 as well as the 2018 Ram 1500 at Kendall Dodge Chrysler Jeep Ram. We wish to help you buy, lease, sell or trade-in today. We hope you'll enjoy the entire experience from start to finish. Ram trucks boast the highest percentage of pickups still on the road over the last 30 years, and for good reason. Let us be the reason you drive away with the vehicle with the highest owner loyalty of any light-duty pickup.
We also look to deliver reliable repairs and maintenance expertise. Let us help you get your vehicle up and running like new with an online service appointment and a visit to our service center. Even if you haven't made any purchase with us, we look forward to seeing you soon at Kendall Dodge Chrysler Jeep Ram. Stop by today for a test-drive or visit with our team about any trade-in offers. We'll be happy to help!