2020 Chrysler Pacifica Hybrid Earns New Distinction From PARENTS Magazine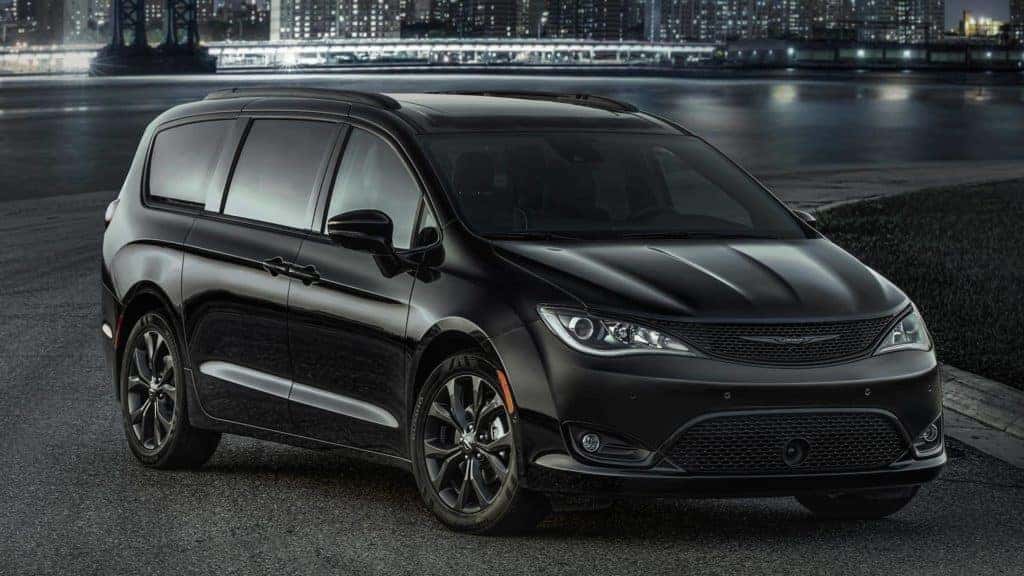 Photo credit: Chrysler
Award season has begun in the automotive industry as most of the vehicle models for the 2020 model year are about mid-way through their first year. As such, some vehicles continue to stand out among others, including the 2020 Chrysler Pacifica Hybrid. The Pacifica Hybrid has earned many awards since its inception back in 2017. Now another title can be added, this month it was named "Best Eco Pick" by PARENTS magazine. Across the landscape of different choices, a minivan takes home this prize!
PARENTS Magazine Awards Given
The lineup of 2020 Best Family Cars award winners was announced and the criteria that the awards were based on crash-test ratings, child passenger safety technician evaluation and an automotive expert review. For the testing done for the 2020 Chrysler Pacifica Hybrid, testers were happy with the hybrid technology that gives drivers more than 80 miles per gallon equivalent (MPGe) in electric-only mode or owners can drive its all-electric range of more than 30 miles. Combined, both offer a total range of more than 500 miles.
PARENTS magazine has listed the Chrysler Pacifica Hybrid as a 2020 Best Family Cars award recipient as well. To earn this distinction, a vehicle must be not only safe, but enjoyable to drive. Owners have not found a better choice than the Pacifica, which remains the most awarded minivan since 2017. A grand total of over 130 industry honors and accolades help make the Pacifica the vehicle parents and families alike prefer. The results will be published in PARENTS magazine's May 2020 issue.
How PARENTS Magazine Picked Its Winners
Award winners were calculated across crash-test ratings, evaluation by a certified child passenger safety technician, as well as a full-scale test drive by an automotive expert to measure proper handling, braking, technology features and grade experience of driving the vehicle. Chrysler Pacifica Hybrid was the first and only hybrid minivan ever built and offers more than 100 standard and available safety and security features. A family and kid-friendly minivan, the Pacifica offers the available Uconnect Theater, which includes two 10-inch seatback touchscreens where anyone can watch and stream videos or play built-in games including Are We There Yet? and the License Plate Game.
With a large seating capacity for up to seven passengers (and up to eight on gas-powered models), plus the ease of third-row Stow 'n Go seating, it's no wonder how the Pacifica remains ahead of the pack.
More On the 2021 Pacifica Due Later In 2020
The upcoming 2021 Chrysler Pacifica will offer a new all-wheel-drive (AWD) system that delivers America's most capable minivan with AWD, and is the only minivan to offer both AWD and Stow 'n Go seating. A utility-vehicle-inspired refresh of the interior and exterior is combined with 14 new standard safety features that give Pacifica the most standard safety features in the industry. The 2021 Chrysler Pacifica will offer 116 available safety and security features, a new top-of-the-line Pinnacle model, a new 10.1-inch touchscreen with the new Uconnect 5 system and the Uconnect Theater rear-seat entertainment system. The new Pacifica is the first and still the only minivan to offer a hybrid powertrain option. Want to drive a 2020 Chrysler Pacifica?
Drive New Chrysler Vehicles With Us!
Kendall Dodge Chrysler Jeep Ram provides a full-service customer experience. There's no risk in stopping by to see our newest collection of Chrysler vehicles, including the 2020 Chrysler Pacifica. For those who want to buy, lease or sell their vehicles, we can help. We hope to ensure a fantastic experience the whole way through.
Wondering about any needed repairs or regular maintenance for your current vehicle? We will work to get your vehicle back into shape as soon as possible. With a simple online service appointment, we can get started on making you a very happy customer after a visit to our service center. Check out our social media pages and like us on Facebook today.