2020 Ram 1500 EcoDiesel MPG Ratings Announced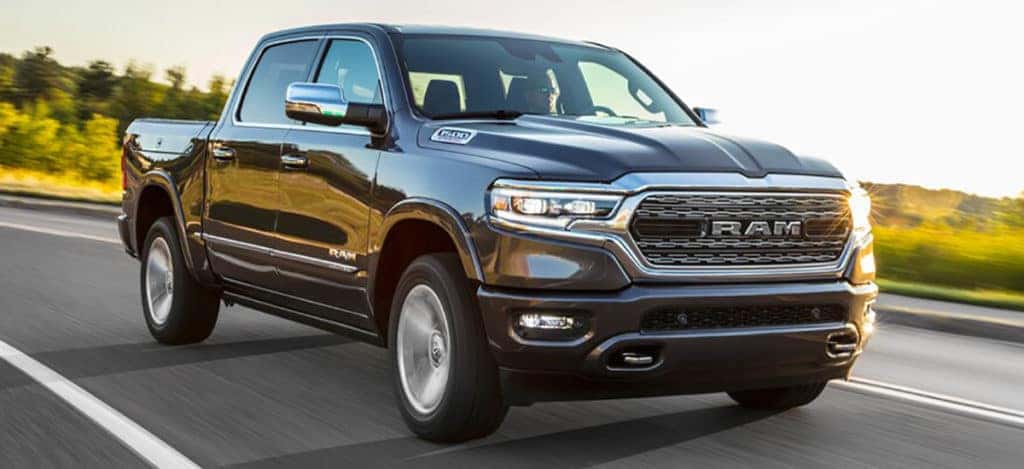 Photo credit: Ram
The Environmental Protection Agency (EPA) has released the MPG information on the 2020 Ram 1500. Formed in 1970, the EPA is an independent agency of the government that keeps companies in check and the public at large can be assured the ratings are accurate. So, with this news, the Ram 1500 pickup offers an incredible 32 highway MPG (miles per gallon). Such a range for a full-size pickup is better than plenty of cars and sedans on the road, much less a truck. Let's go over the various options that will be available for customers to choose from. 
2020 Ram 1500 Fuel Economy
Just a few years ago, many buyers would not image a pickup that could offer the same level of fuel economy as many cars on the road. The future has arrived where buyers can now enjoy what customers used to dream about. In the 2020 Ram 1500 EcoDiesel, the newest light-duty pickup offers a rear-drive version that hits 22 city MPG and 32 highway MPG. That's an improvement of 5 MPG from the previous EcoDiesel model. Buyers looking for this Ram can thank the engineers that have put together the new 3.0-Liter V6 engine that provides such fuel economy. The 2020 Ram 1500 EcoDiesel also can travel 1,000 miles on a full tank of gas. Owners that opt for the 4×4 version will have a solid 29 highway MPG. With its EPA fuel ratings higher than the upcoming Powerstroke Ford F-150, customers can rest assured they are getting not only a fuel-efficient pickup, but a strong ride also. Owners of the upcoming 2020 Ram 1500 will be able to tow up to six tons! 
More On the New 2020 Ram 1500
Owners of the new 2020 Ram 1500 will be able to tow up to six tons! Ram worked on improving their prized pickups torque capabilities. The 2020 Ram 1500 now offers the most torque of any truck in its class with 480 lb-ft of torque. What does that mean for buyers? A widely impressive towing capacity of 12,560 pounds. Those figures have pushed the boundaries of what half-ton pickups normally used to provide and enters the territory of heavy-duty pickup territory. The starting price for the new 2020 Ram 1500 EcoDiesel begins at $36,890 MSRP (Plus destination fee). With this kind of vehicle, owners not only can handle any job, but they will also be able to handle any job, anywhere! For this kind of pickup, trust Kendall Dodge Chrysler Jeep Ram to make the experience of owning a new Ram that much faster and better. 
Drive Home the Newest Ram Pickups At Kendall Dodge Chrysler Jeep Ram
There's no better place than Kendall Dodge Jeep Chrysler Ram to find a brand new Ram pickup with over new 200 Ram trucks to choose from. We have the newest Ram 1500 in the 2020 Ram 1500, ready to go. Our professional and courteous staff is here to help our customers with any buying, leasing, or trade-in offers you have. We're also able to assist with selling vehicles as well. 
Ask for our help if there are ongoing issues on your current ride. For those looking to make their vehicle drive like new, we can assist any customer with an online service appointment to our service department. We look forward to seeing you today at Kendall Dodge Chrysler Jeep Ram!