2021 Jeep Grand Cherokee Nears Production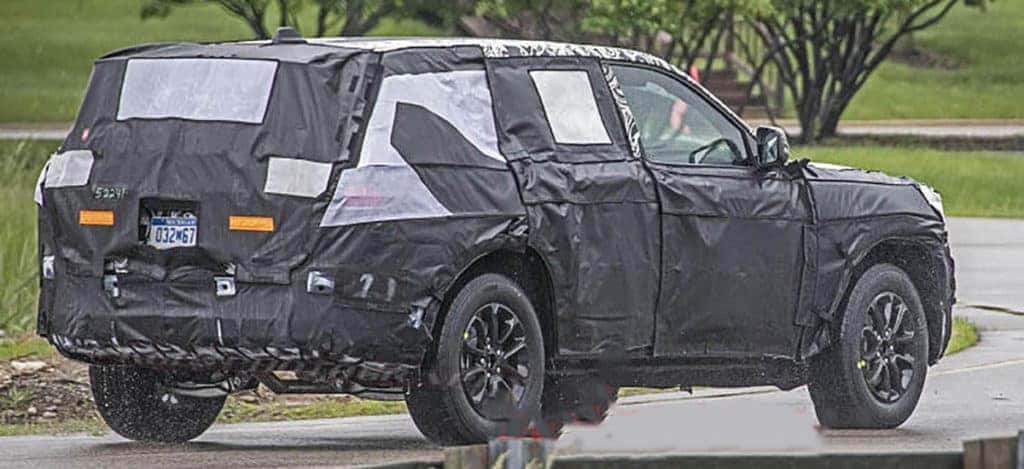 Photo credit: Autoblog
The sense of urgency of Fiat Chrysler Automobiles (FCA) has been on full display lately. As the rollout of new vehicles has come swiftly, despite the slowdown the Coronavirus created. For FCA, they have begun production with safety being the focus. FCA is the company responsible for Jeep, Ram, and Dodge among others, and today we take a look at one of the most iconic SUVs. The upcoming 2021 Jeep Grand Cherokee is nearing its debut. New spy photos have shown up that reveal the changes that have been made to the exterior of the Grand Cherokee. A sleeker premium Jeep SUV for customers to enjoy is just one of the many plans Jeep has for 2020 and beyond. Let's explore what Jeep has done so far and where it will be by year's end.
Success On the Road Ahead for Jeep
FCA and its beloved Jeep brand, the new decade started with the continued success of the popular all-new 2020 Jeep Gladiator. The Gladiator, a mid-size pickup that has a very similar exterior design as the iconic Jeep Wrangler was the talk of the past year. Jeep is hoping the 2021 Grand Cherokee can restore some of its popularity and become to talk this year. The jeep grand Cherokee was once one of the main vehicles associated with the rise of SUV popularity originally. SUVs first became a big thing in the mid-90s before the popularity wind due to increased scrutiny of fuel economy in larger vehicles. That is no longer the case is over two decades later as the Grand Cherokee gets 26 highway mpg, up from 21 mpg highway back during the first large-scale SUV boom. 
Why Opt For A Large-Size SUV?
Customers today want to drive vehicles that offer plenty of space for both gas and storage capabilities as well as vehicles that have decent ground clearance and are not too low to the ground. Better visibility as well as a safer ride is expected in a larger vehicle. That is why sedans and coupes are becoming more a thing of the past as customers do not want to drive a car, but rather opt for a vehicle just like the upcoming 2021 Jeep Cherokee. A new Grand Cherokee provides total stability when driving, lots of space, modern amenities, and strong engines that are more than capable of holding their own. Not to mention all jeep vehicles are fun to drive and can be modified to go off a normal road onto any beaten path. 
Looking Into the 2021 Grand Cherokee
New for the 2021 Jeep Grand Cherokee will be the addition of a new platform that shares the same underpinnings as the Alfa Romeo Stelvio and Giulia. All of these FCA vehicles use the Giorgio platform that adds a 114.7-inch wheelbase and that means the Grand Cherokee could have three-row seating. This would be a most notable upgrade and perhaps make the Grand Cherokee hold as many as nine passengers. Jeep has also added the Desert Rated Mojave package for the 2021 Grand Cherokee. While the expectation is the three-month delay on production means the 2021 Grand Cherokee won't be available till winter 2020. That means in order to get into a new Grand Cherokee, the wonderful 2020 Grand Cherokee is ready for customers. 
 Choose Kendall For All Things Jeep
We're ready for our customers to come in for a test-drive with our wide lineup in our new vehicle inventory, including our new Jeep vehicles. We're ready to go at Kendall Dodge Chrysler Jeep Ram. We are ready to show off the award-winning 2020 Jeep Gladiator as well. Whether you're in Doral, Kendall, North Miami, Homestead, we're happy to help our South Florida and local Miami customers. Buying, leasing, or selling your vehicle has never been easier than with us in 2020. We can also help with online orders for our customers, should they want to buy from home, or appraise their current vehicle.  
Have a vehicle that currently could use some repairs or work done? Allow us to help with a simple online service appointment and visit our service center. We hope to see you soon!