2021 Ram Rebel TRX Anticipation Continues To Grow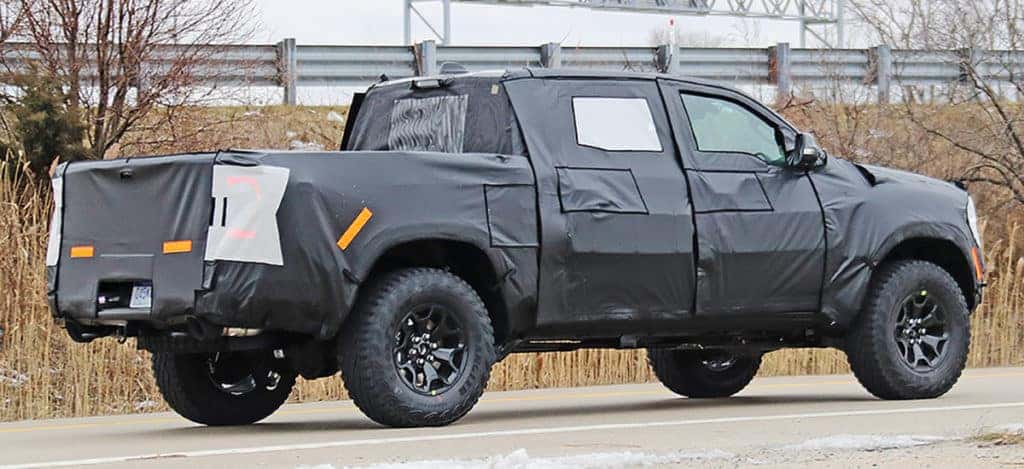 Photo credit: Spiedbilde
While we are only a few months from seeing the debut of the 2021 Ram Rebel TRX, we have learned quite a bit about what to expect. The pickup built to beat the rival Ford F-150 Raptor is set to see its arrival shortly after production ramps up in September or early October according to the latest reports. Many truck rumor sites have rushed to find the best spy photos of the upcoming Ram pickup, peaking anticipation of the Ram brand's newest off-road truck. Billet shock-absorber mounts and the upcoming badging were spotted on the upcoming Ram pickup. What else can readers expect to gain with the Ram Rebel TRX? 
Fierce, Powerful, Ram
Who would have thought when the Ram brand formed over a decade later they would be adding a supercharged Hellcat 6.2-Liter V8 engine into a Ram pickup. This is going to account for 840 horsepower, as one of the prototypes of the Rebel was found to have. Why is the Ram Rebel TRX an outlier? From the top of the company, Fiat Chrysler Automobiles (FCA) to the very team tasked with making this off-road champion pickup, the word was to make the impossible possible. Mike Manley, CEO of FCA, is on record asking his engineers to come up with a vehicle that was capable of going over 100 mph off-road, and the final result is the upcoming 2021 Ram Rebel TRX. 
"Exterior design that radiates focused aggression" -Jim Morrison, Vice President of Ram brand (during the time of the Rebel TRX concept)
Why Owners Can't Wait For the TRX
Here we are, ready to embrace a new pickup that can handle the off-road like no other option on the market. The upside of the Ram Rebel TRX is found with its powerful presence under the hood, but remains with its high-tech interior, ramped up off-road protection and heavy-duty ability to handle extreme terrains. Goodyear Wrangler Territory mud-terrain tires, which are about 35 inches with a two-inch difference between those and the regular Rebel tires. A new hood scoop design will be feeding air into the supercharger. If the engine horsepower doesn't reach 840 horsepower, it could climb as high as 707 horsepower. The TRX performance air intake system is rumored to be one akin to the one used in the final Dodge Viper. The Ram Rebel TRX will be paired to an eight-speed automatic gearbox. While we're waiting for this off-road pickup to debut, we are set to have customers come back to our store at Kendall Dodge Chrysler Jeep Ram. Come in for a test-drive or continue to shop online with our help.                  
Find the Latest Ram Trucks At Kendall Dodge Chrysler Jeep Ram
We love our collection of Ram pickups. Are you hoping to drive the all-new 2020 Ram 1500? We also carry the newest Ram Rebel, so our customers can experience all the off-road fun today at Kendall Dodge Jeep Chrysler Ram. We have over 250 new Ram trucks and a fantastic selection of pre-owned Ram pickups. Starting with our professional and courteous staff that can assist with any buying, leasing, selling or any trade-in offers you have.  
Don't deal with the problems of a damaged vehicle in need of repairs. Allow us to get your vehicle back into shape with a simple online service appointment. We can get started on making you a happy customer. Stop by now at Kendall Dodge Chrysler Jeep Ram today!