3 Cool Features Of the 2016 Dodge Durango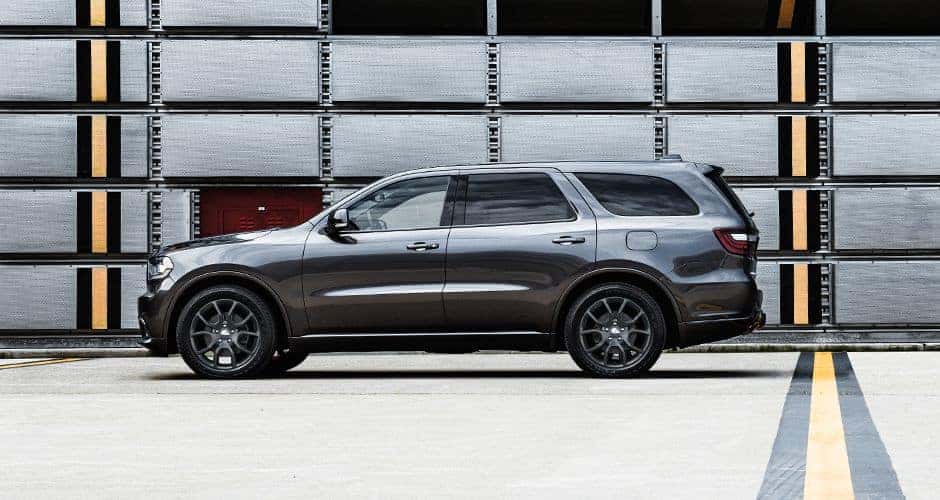 Looking for the coolest SUV around at your local Dodge dealer? Well, look no further, because the 2016 Dodge Durango is that SUV. Not only is it that SUV, but it's also the last SUV that offers a bold and intimidating presence, making all the other redesigned SUVs look like kittens playing with a ball of yarn. If a vehicle is going to boldly strut around on the road like this, it needs to be able to back that strut up, which it can. There are a sea of endlessly cool elements in the 2016 Durango, three of those are: a customizable driver information digital cluster display, dual-screen Blu-ray and DVD entertainment system, and some sweet looking appearance packages.
Not only are these cool, but they are also unique for a SUV.
Driver Information Digital Cluster Display
The seven-inch customizable driver information digital cluster display has a long name for such a short description, and that description is "awesome." This display is not just awesome, but it's also class-exclusive, and is controlled with buttons on the steering wheel that let you rifle through different views. These views include information like what song is playing, fuel economy, vehicle status, warnings, and even navigation assistance.
When listening to a radio station it will display the title and artist of each song, introducing you to knew acts and broadening your musical horizon. Flipping over to the fuel economy view will show you information to help improve driving habits and save a few bucks at the pump.
How? Simple, by providing instant readouts of the fuel economy on the display. The warnings are a great addition as well, and there are plenty to keep you on your toes. Regardless if your door is open or your oil is low, the display is going to make sure you know.
Not to mention it's customizable, so you can set up the way you like it.
Dual-Screen Blu-ray and DVD Entertainment System
Another element of the Durango that is also class-exclusive is the dual-screen Blu-ray and DVD entertainment system. This rear-seat entertainment system comes with two nine-inch screens that are both Blu-ray and DVD compatible. Plus, it has a HDMI port so the kids can plug in their favorite video game console on a long road trip.
Best part is, the screens fold down into the seats, that way they stay protected when they aren't in use.
Appearance Packages
The 2016 Dodge Durango comes equipped with some pretty sweet appearance packages.
The Blacktop package gives the Durango an aggressive gloss black crosshair grille with matching 20-inch aluminum wheels and black headlamp bezels with LED daytime running lights. On top of that, it also boasts body-color front and rear fascias and gloss black exterior badges, making it look like an even more intimidating vehicle than it already is.
The Rallye Appearance Group adds dual exhaust with bright tips, 20-inch hyper black aluminum wheels, body-color grille and matching fascias, sill molding and wheel lip molding, black headlamp bezels, auto-dimming rearview mirror with microphone, leather-trimmed seats, and LED daytime running lamps. If you are looking for a package that upgrades both looks and comfort, then go with the Rallye Appearance group.
Whether you are searching for an SUV that can entertain, is high-tech, or is just good looking, the 2016 Dodge Durango is the one for you. Keep in mind, these are only three of the cooler elements offered by the Durango…