3 Favorite Ram 1500 Trims With Quad Cab Configuration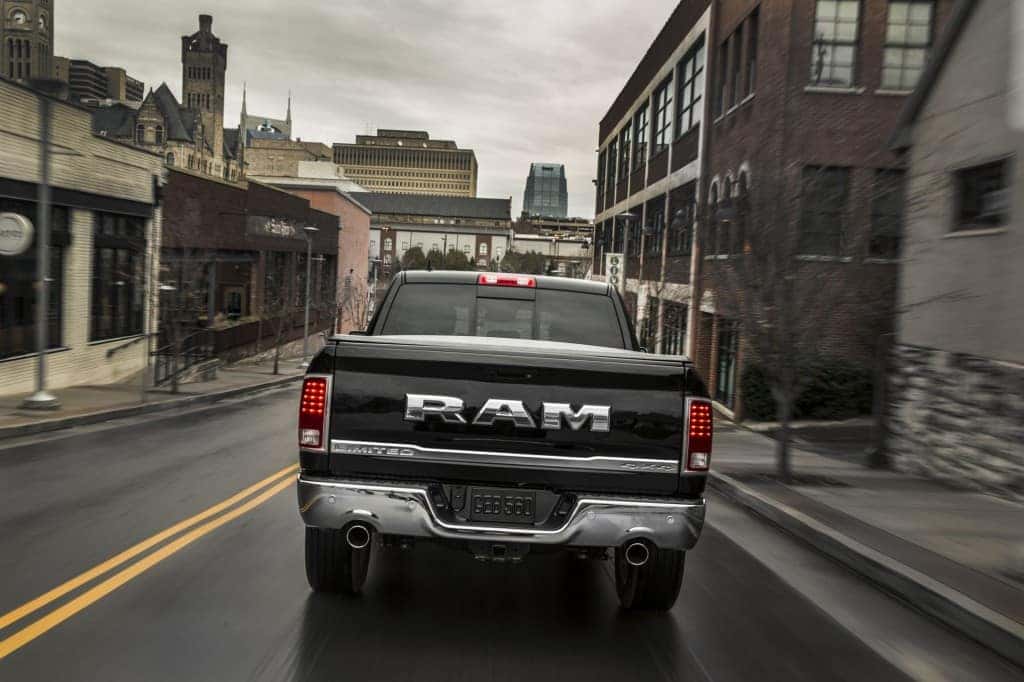 The Ram Quad Cab is a great cab option for your Ram 1500. The quad cab is the medium cab size on the lineup. It is not too big and not too small, perfect for a family. The cab is available with either six seats or five seats depending on the buyer's needs. The quad cab option is available on more than 20 different configurations (engine options and trim levels) for the Ram 1500. Three of our favorites include the Tradesman, Limited, and Sport trims.
Ram 1500 Tradesman Quad Cab
The Ram 1500 Tradesman quad cab trim is often thought of as the work truck trim. It is the base trim on the 1500 lineup and it comes with plenty of great options. The 1500 Tradesman quad cab configuration is available with a couple different engine options, the standard 3.6-liter V6 engine, an upgraded 5.7-liter HEMI V8 engine or a 3.0-liter V6 diesel engine (late availability). We like the Ram 1500 Tradesman with the quad cab because with the six-seater option, it is perfect for commercial use for a job that requires a crew like cleaning, landscaping, or construction. 1500 Tradesman trims are also available with 4WD or two-wheel drive.
Ram 1500 Limited Quad Cab
The 1500 Limited trim also comes with the same three engine options as well as the option for 4WD or two-wheel drive. The 1500 Limited is the most luxurious Ram 1500 trim. If you have a family, maybe you are looking for luxury and comfort, plus the option of six seats. The 1500 Limited trim comes standard with features like chrome accents, a leather interior, upgraded technology including the UConnect 8.4 and so much more.
Ram 1500 Sport Quad Cab
Finally, the 1500 Sport trim. This trim with the quad cab is great for the same reasons as the 1500 Tradesman and Limited trims. It is available with three engine options and six passenger seating. The reason we like the trim is because it is your mid-level trim which offers a large amount of high-quality standard features for an affordable price. Standard on the 1500 Sport model are features like 20-inch polished wheels, halogen projector headlights and a heated leather wrapped steering wheel.
Interested in a new Ram Quad Cab? Check out our large lineup of Ram trucks at Kendall Ram here.
Photo source: Truck Trend