3 Tips for Choosing the Right Used Jeep Wrangler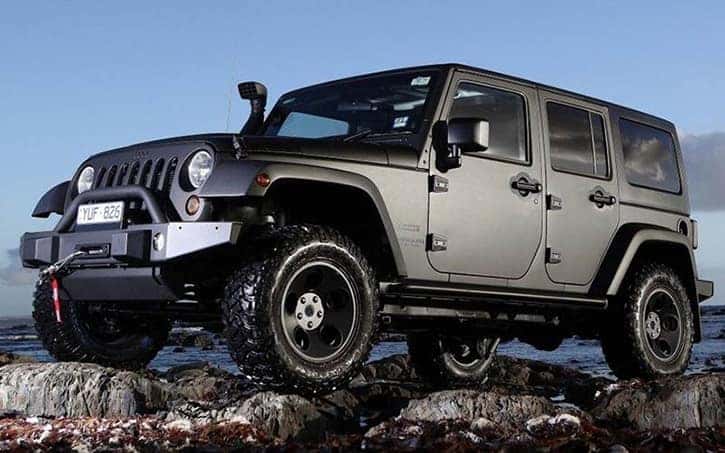 When selecting a vehicle for your off-road adventures, the Jeep Wrangler is an excellent choice. The Wrangler offers incredible durability and performance to make your drives exhilarating. When choosing a used Jeep Wrangler, here are some factors to consider so you can choose the right model for you.
Capabilities
When narrowing your search, the first thing you want to do is match your needs and see how they align to the vehicle choices. From there, identify three or four necessary features your Jeep must have such as four-wheel-drive, a navigation system and whether the vehicle earned the Trail Rated Badge for performing well on varied terrains. Once you narrow down your needs to a few factors, it can help you select the right Jeep Wrangler for you.
History
When buying a used vehicle, its history can help you determine whether it's the right Jeep for you. To learn more about the care previous owners gave it, be sure to receive a free vehicle history report. Here at Kendall Dodge Chrysler Jeep Ram, we offer these free of charge because we feel confident in the quality of Jeeps we sell. These histories will include everything from title checks to accident histories thereby giving you the information you need to have confidence in your decision.
Cost
With the high prices of everything eating into budgets, it's imperative that you are able to receive the best deal. When looking for a used Wrangler, we offer excellent prices that won't break your bank. Our low mileage, pre-owned Jeep Wranglers offer you all the performance features you need at an affordable price.
When you are ready to buy, be sure to visit us at Kendall Dodge Chrysler Jeep Ram We offer a unique buying experience with our professional staff who will take the time to learn more about you and your needs. From there, we can help you find a Jeep Wrangler that matches your needs and your budget! If you are eager to experience our professional approach to service, be sure to visit us today!