5 Bold Additions to the 2015 Chrysler 200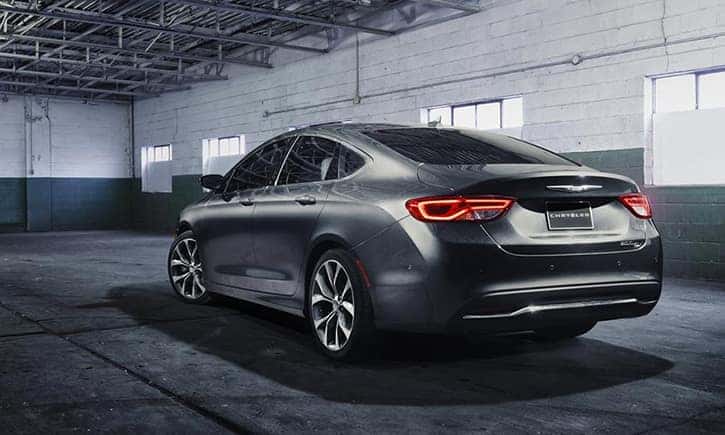 If you crave elegant styling and exceptional performance in a sedan, then the 2015 Chrysler 200 is right for you. There are many unique additions that separate this sedan from others in its class. Here is a look at five of them.
Unsurpassed Power
Chrysler designed the 200 to provide you with endless hours of driving bliss. One way they accomplished this is by equipping the 200 with the available 3.6-liter Pentastar V6 engine. This engine delivers a best-in-class 295 horsepower, which delivers more power than the Honda Accord, Ford Fusion or Toyota Camry.
Nine-Speed Automatic Transmission
The 2015 Chrysler 200 is the first car in its class to have a nine-speed automatic transmission. What is unique about this is you use a turn knob – similar to a volume button for audio – to change gears. This space saving addition is simpler for drivers to access. In addition, the transmission delivers a smooth transfer between gears to give your vehicle better efficiency.
Maximized Efficiency
Speaking of efficiency, Chrysler wanted to maximize fuel efficiency with the new 200. Along with the available nine-speed automatic transmission, Chrysler offers the 2.4-liter TigerShark MultiAir II four-cylinder engine. This engine delivers 36 highway mpg, which results in fewer trips to the gas station.
Unrivaled Safety Offerings
Chrysler takes safety seriously by offering more safety features than any other vehicle in it class. One unique feature is the class exclusive Adaptive Cruise Control with Stop and Go functionality. With this, the vehicle reads the traffic in front of you and will apply the brakes when it senses traffic stops. Once traffic resumes, the vehicle will re-engage the cruise control.
Elegant Interior
The interior of the 2015 Chrysler 200 features many unique additions such as an ergonomic console, which makes it easier to store items and for you to access controls. To keep you comfortable on your trips, Chrysler designed the driver seat with four-way lumbar support to reduce your fatigue. The result is the exceptional styling and comfort you come to expect from Chrysler.
Ultimately, the 2015 Chrysler 200 is a smart buy if you are looking for the best in performance, safety and luxury. Here at Kendall Dodge Chrysler Jeep Ram, we want to be your Chrysler dealer by offering you the attentive service you deserve. Feel free to visit us to learn more about this amazing sedan.