5 Things You Never Knew About Jeep

When you shop a Miami Jeep dealership, you aren't just buying a vehicle. You are joining a proud club of people who own Jeeps and who have learned firsthand about the quality, the performance and the style that set Jeep apart. You are also joining a long and storied history that dates back to the 1940s.
Learning a little about that history will help you understand more about what makes the Jeep so special. (Though all you have to do is drive it to know that!) Plus, learning a little Jeep trivia is great for parties, where you can drop some of your Jeep knowledge and impress other guests.
Feel like you're a Jeep superfan? Does your love for Jeep know no bounds? Test your knowledge with these interesting facts about Jeep:
Some Jeeps Were Made by Ford during WWII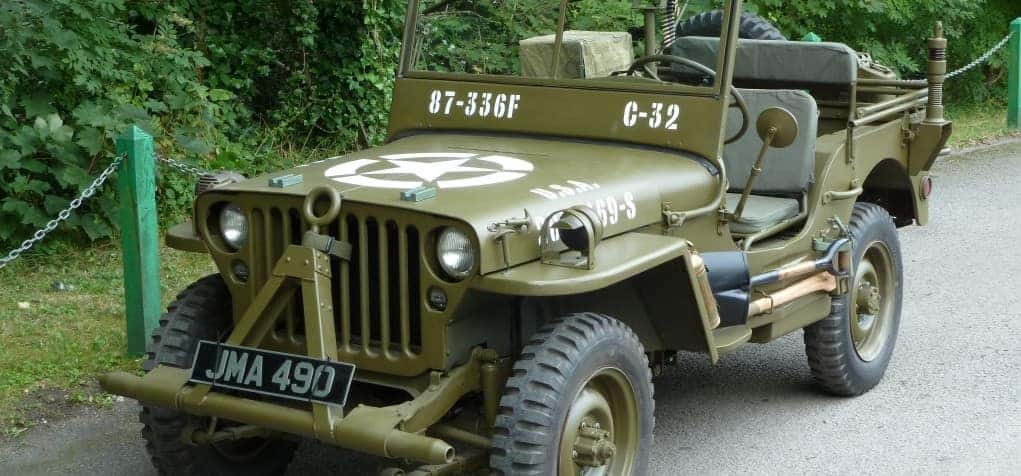 You may already know that Jeep started out as a military vehicle, but you may not know that some of the Jeeps made during World War II were actually produced by Ford. Jeep is produced by FCA US LLC, formerly known as the Chrysler Group LLC. However, it got its start with a company called Willys-Overland.
The U.S. government contacted the American Bantam Car Company and Willys-Overland to create a prototype for a four-wheel-drive reconnaissance car for World War II. The government chose Willys-Overland and Ford to produce the car since it felt like Bantam would not be able to supply the quantity it needed. However, the government gave Willys-Overland and Ford the Bantam design to incorporate whatever elements they wanted into their own designs.
The resulting designs — the Ford GP and the Willys MA — were produced in a run of 1,500 each. After testing, the government chose the Willys design. However, Willys granted permission for a second company to produce the vehicles to its design specifications since it could not meet the full production demand itself. The government gave the plans to Ford, which produced Jeeps to the Willys specifications.
Though the early Willys and Ford designs were very similar, the Willys MA design would go on to become the standard Jeep design. Some elements, such as the pressed metal grille, came from the original Ford design.
Jeep Made a Sports Car Concept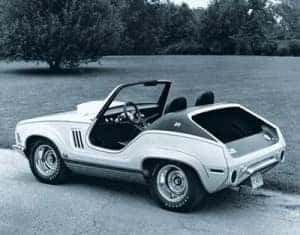 Jeep is known for muddy, off-roading and rugged dependability, not for speeding along the coast or hairpin turns. It's more popular among the boot-wearing crowd than the blazer-wearing set. Yet Jeep briefly explored the possibility of producing its own sports car.
Yes, a Jeep sports car.
As strange as the idea might seem, the design actually worked. The 1969 Jeep XJ001 concept was a sporty design that featured an open top and open doors. Passengers just slipped into the bucket seats for a cozy ride.
The exterior was yellow with black stripes, and it featured a short hood, large GT tires, extra-wide wheels, round tail lamps, dual exhaust pipes and more. The car was built with a V6 engine in the concept stage, but the final production intended to use an AMC V8 engine.
Though the XJ001 went on the road for several auto shows, it was never produced. One-time owner Kaiser Jeep was acquired by American Motors Corporation in 1970, which decided the car didn't fit with its plans for the brand. The car never made it to a Miami Jeep dealership, but we still have hopes that plans for a stylish sportser like this one could be revived.
Jeep Ownership has Changed Hands Many Times
The Jeep brand started with the company Willys-Overland, which was asked to created a prototype for the U.S. military. However, the founding company only owned Jeep from 1944 to 1953 before it merged with the Kaiser-Frazier Corporation. The company called itself "Willys Motors" until 1964 and produced the CJ (Civilian Jeep) series and FC-150 and FC-170 models. The company changed its name to Kaiser Jeep in 1964.
In 1970, American Motors Corporation purchased Kaiser Jeep. Instead of producing the Jeep line under the AMC name, the company created the Jeep Corporation as a subsidiary.
AMC was then acquired by Chrysler in 1987. Chrysler created a specialty division for Jeep and Eagle to distinguish marketing and production efforts from brands like Dodge and the K-car.
Chrysler merged with Daimler-Benz AG in 1998 to create DaimlerChrysler AG, and Jeep was separated from Eagle to become a standalone division.
Daimler sold 80.1 percent of Chrysler Group to Cerberus Capital Management in 2007, and the company became known as Chrysler LLC. After filing for bankruptcy in 2009, the company was sold and the Chrysler Group LLC was formed. Fiat purchased the company early in 2014, and by the end of the year changed its name to FCA US LLC, which currently owns and produces all Jeep models.
There's an SRT-Modified Jeep Grand Cherokee
"SRT" stands for Street and Racing Technology, and it applies to any number of upgrades and modifications that make a vehicle faster and easier to maneuver. You might not think of the Jeep Grand Cherokee as a racing vehicle — after all, it doesn't sit close to the ground and its boxy design isn't ideal for hugging turns — but an SRT-modified has been produced since 2012.
The 2014 Jeep Grand Cherokee SRT has an eight-speed automatic transmission and a 6.4-liter, Hemi V8 engine. The engine delivers 470 horsepower to all four wheels. Some test drives say the Cherokee can go from 0 to 60 mph in 5 seconds.
If the power and speed aren't enough, the 2014 Jeep Grand Cherokee SRT can also tow up to 7200 pounds.
The 2007 Jeep Wrangler Unlimited was the First Four-Door Jeep
Adding another set of doors increased the size of the Jeep Wrangler, giving it more leg room and extra seating for more passengers. The 2007 Jeep Wrangler Unlimited was 5.4 inches wider, and the wheelbase was 2 inches taller. The Jeep was also much longer, adding a second row of seating to fit up to five people total.
Even the cargo space for the Wrangler Unlimited was bigger since the overall body was bigger. Of course, the second row of seats could also be used for storing items for transport.
Overall, the Jeep Wrangler Unlimited looked basically like its standard counterpart — just bigger. It also came with a 3.8-liter V6 engine with 205 horsepower. The Jeep had just as much power as previous models, but offered more passenger space. The model made Jeep a bit more family-friendly.
When you shop a used Miami Jeep dealership, you may still be able to find 2007 Jeep Wrangler Unlimited models, as well as some other standout Jeep models. Jeep has such a rich history and a reliable track record that you can't really go wrong with any model you choose.
Learning more about Jeep's history can make you feel more confident in your purchase. You aren't just buying another vehicle — you are buying a piece of history. Plus, with this knowledge, you have interesting factoids to share with people when you have to make small talk at events. You never know: It just might help you find another Jeep aficionado with whom you have something in common.