5 Tips To Lower Your Car Insurance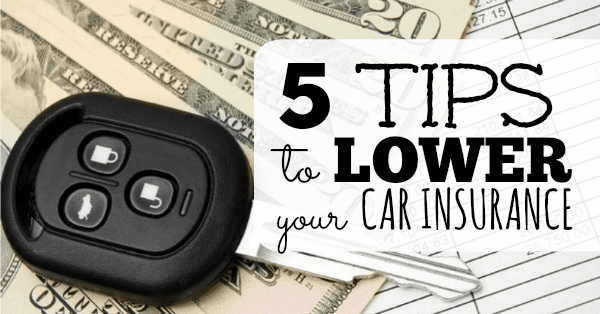 It's illegal in Florida to drive without auto insurance, but that doesn't mean you have to settle for high premiums. If you're someone looking for lower auto insurance costs, here are some tips to lower your car insurance.
Tip #1 : Getting Auto Insurance Quotes Are Free!
Shop around, it's free. Settling for the first premium offered is not a move we recommend. Before signing on the dotted line for any coverage, consider the options that are available from other insurance companies. It may take a little over than an hour to search online, but that certainly shouldn't stop anyone from finding multiple quotes.
Different types of insurance companies offer different pricing based on what coverages are sought after. Some companies sell through their own agents, some are independent. Also, make sure to not go by price alone as friends or relatives can provide some insight as to how much they pay and what coverage they have. If a company does not reach back out to inquire about potential savings, they are the ones at a loss. Make sure to speak with someone on the phone to verify they are a currently validated insurer, especially if the website doesn't look right.
Tip #2 : New Cars Mean Higher Insurance Rates!
Buying a new car? Figure out how much your car will cost you with your insurance. An older vehicle will cost less to insure, so that may factor into your decision. Don't be afraid to buy or lease new, just know that might mean higher costs. The rule of thumb in regards to determining if a car is going to bring an increased cost is if your car is worth less than 10 times the premium, purchasing coverage may not be entirely cost effective. Newer cars are sure to bring higher costs for coverage due to the cost of buying new parts to replace a new car, should anything go wrong.
Tip #3 : Avoid Online Scammers!
Many people have been fooled by websites claiming to be legitimate insurance companies that offer coverage for vehicles. More often than not, these sites do not have the credentials needed to do anything other than rob people of their money. In Florida, there's plenty of insurance companies that offer very fine coverage for a reasonable amount.
Don't be fooled by scam artists. We recommend checking with the Better Business Bureau and verifying that the insurance is reputable in the State of Florida. For example, the General, an auto insurance company does not offer coverage in Florida. Make sure to check that the insurance company is able to provide qualifying and comprehensive coverage before it's too late and any real time or money was spent.
Tip # 4 : Take Steps to Improve Credit Record
Pending charges or delayed payments might hurt someone looking for auto insurance. Insurance companies will not provide great pricing for a person with a lousy credit score. There are ways to improve credit ratings; start by paying that bill in full! If a cheaper insurance bill is the goal, look no further than improving credit scores.
Tip #5 : Discounts Are Your Friend
Many auto insurance companies will give options to policyholders to decrease their total insurance costs. From young drivers that receive good grades to safe and drivers that haven't received any tickets in multiple years or any accidents. But also, taking defensive driver courses, qualifying anti theft devices installed on the insured vehicle, long-time customers and higher deductibles are all ways to cut down premium costs for drivers. Bundling auto and homeowner's insurance with the same company can also be an easy way to lower the costs.
Saving money is possible upon following these simple tips. We hope this helped clarify how the insurance game is run. Don't settle for anything high priced any further!
If you have any questions about insuring the vehicle you want, we can help at Kendall Dodge Chrysler Jeep Ram. Our professional staff is here seven days a week and ready to help you find the vehicle you want. Stop by for a test drive and we'll ensure your shopping experience is wonderful from start to finish.