A Glimpse Into FCA's $4.5 Billion Plans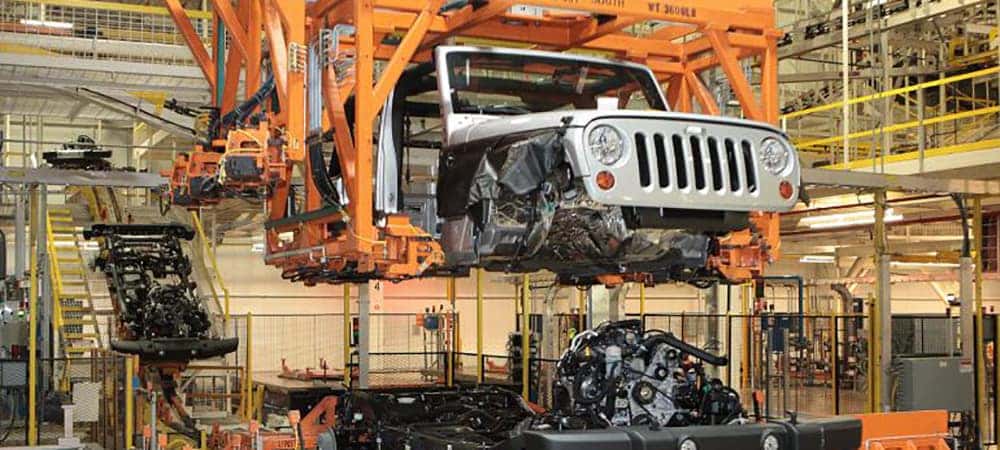 Photo credit: Jeep
Fiat Chrysler Automobiles (FCA) has made big plans by investing $4.5 billion into their future with 6,500 new jobs to be added in just Detriot and Macomb alone. Mike Manley, CEO of FCA, proudly announced with the Governor of Michigan Gretchen Whitmer, those plans to create a large number of jobs. With 5,000 jobs to be added in Detriot, the careers offered include 3,850 positions at Mack Avenue Engine plant that will be turned into a Jeep assembly factory. Another 1,400 jobs are expected for the Warren Truck Plant. Exactly 1,100 jobs are going to be offered at the Jefferson North Assembly Plant with 80 or more jobs set at Sterling Stamping. The specifics are being made as far as negotiations among the auto executives, Detroit, and Michigan economic development official in regards to land use and tax policy that will unfold over through May 2019.
Description of New FCA Jobs
Among the jobs available, anyone that is at least 18 can apply to work given they have at least a high school diploma. Jobs will be posted as they become open and FCA steadily adds skilled trade positions which are currently being posted. Later in 2019, there will be more jobs added once the agreements are made. Applications for hourly positions will be accepted once positions are posted. Wages are expected to be $17 an hour for non-skilled hourly jobs. Moody's Investors Service, in a new report, believes FCA's investment to be a huge boost to the city of Detriot.
"The announcement is the latest in a flurry of news about jobs coming and going in the auto sector and signals that the city is poised to preserve or grow its share of the industry's employment base. While over-reliance on the sector carries risks for Detroit and the regional economy, the FCA expansion is credit positive for the city, which remains heavily dependent on economically sensitive revenues including income tax receipts." said the report released by FCA.
More FCA Plans
FCA aims to turn the Mack Avenue Engine Complex into a manufacturing site for the next generation of the popular Jeep Grand Cherokee, now entering its eighth generation. Along with the new Grand Cherokee, an all-new unnamed three-row Jeep SUV is slated to be built. Jeep has remained someone silent about the news, but we do know exactly where the remaining money will go to. Among the $4.5 billion, there are plans to retool the Jefferson North plant to produce the Dodge Durango and latest Grand Cherokee. The money will go into FCA's plants in Sterling Heights, Dundee, and Warren, Michigan. Looking to end up with a new Jeep vehicle? We know the place to go to test-drive one today.
Find the Jeep of Your Dreams
Kendall Dodge Chrysler Jeep Ram has a stellar collection of both new Jeep vehicles and pre-owned Jeep vehicles that are in excellent condition. For those looking to drive away with an awesome pickup or Jeep vehicle, our dedicated sales team is ready to help with all buying, leasing or trade-in offers.
Experiencing any issues or any maintenance issues with your current ride? Get back on the road quickly with our experienced service staff with a simple service appointment. Our friendly service team will help your vehicle problems be resolved in a timely fashion. We hope you visit us today!