A Look at Jeep's Chinese Concepts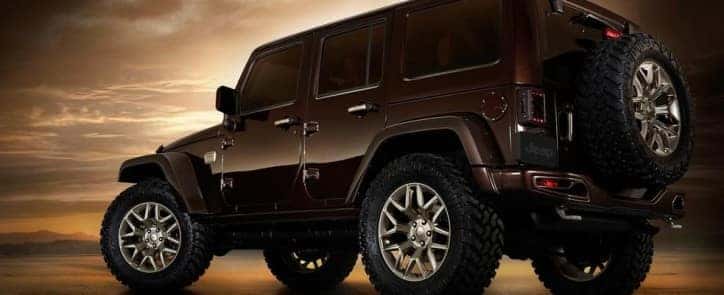 Back in April at the Beijing Motor Show, Jeep unveiled four concept vehicles aimed specifically at the Chinese market. The company has been doing extremely well in China, and will be throwing more and more resources at the growing Chinese car industry over the next five years.
These concept Jeeps, though, are not your typical concept cars. Each have been individually designed to gain Chinese buyer interest in the Jeep brand. Needless to say, you won't be seeing them at Miami Jeep dealers anytime soon.
You can, however, enjoy the idea of owning one!
Jeep Wrangler Sundancer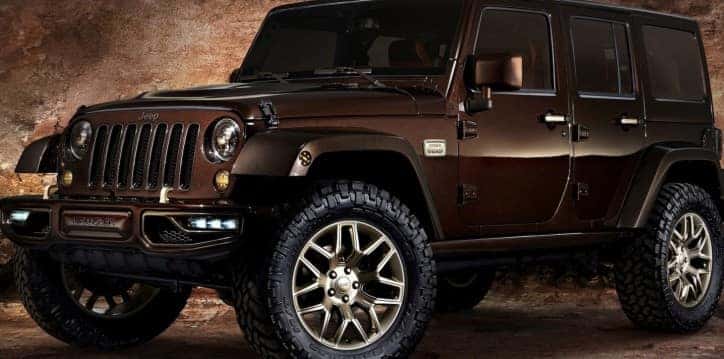 The Jeep Wrangler Sundancer is meant to show off a distinct flavor of Chinese fashion and luxury. With a metallic brown, gold-accented exterior, the Sundancer is an eye-catching concept. And powered by the same engine as a base Dodge Challenger–3.6-liter V6 Pentastar–it's sure to ear-catching as well.
Jeep Cherokee Sageland and Urbane

With inspiration from China's beautiful nature and historic lands, the Sageland's color scheme reflects the country's incredible history and makes for a 4×4 worthy of the Chinese landscape.
Contrasting the Sageland, Jeep's Urbane concept steps away from China's history and nature and brings a vehicle for the modern, nightlife-driven Chinese professional.
Jeep Renegade Zi You Xia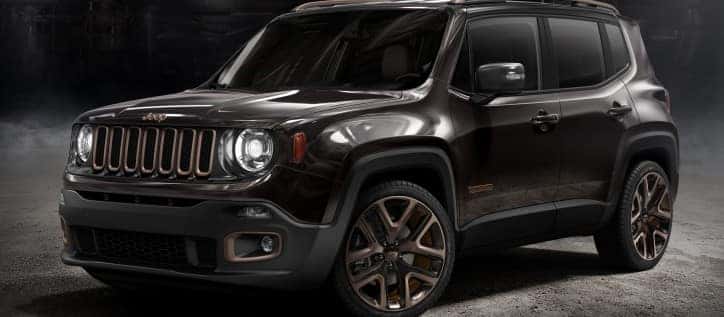 With the Renegade being one of the vehicles Jeep will use in its world domination plan, the Zi You Xia concept is designed to look like a compact, tone-downed version of the Jeep Wrangler Sundancer. The vehicle's deep chocolate brown exterior and bronze accent is inspired by Beijing's National Centre for the Performing Arts. The name, Zi You Xia, means "rebel" in Chinese, going hand-in-hand with the international Renegade name.