A Look at the EV Future For the Jeep Brand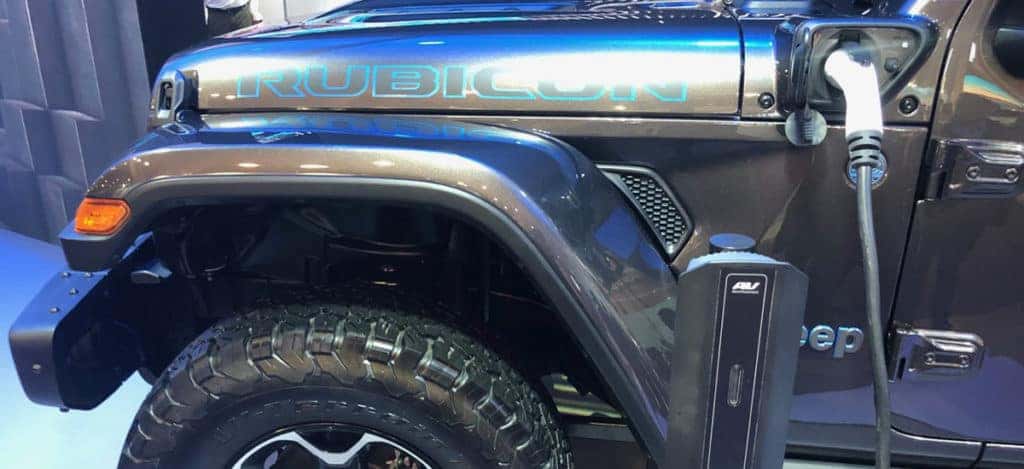 Photo credit: Jeep
The Jeep Compass and Renegade have received upgrades, which will be first added to these Jeep vehicles in Europe. These new 2021 Jeep "4xe" vehicles first debuted in Europe at the 2020 Consumer Electronics Show. While the debut came earlier this year, the rollout is coming soon for Europeans. The "4xe" Jeep vehicle will carry a unique "4xe" badge on the Jeep Renegade and Compass. These vehicles are just two of the 30 total electrified vehicles Jeep hopes to see as a part of the Jeep line-up by 2022. The growth of these vehicles might seem slow, as the rollout was expectedly delayed with the COVID-19 outbreak, Jeep will push these vehicles out soon enough.
A Look Into the "Best" Jeep Vehicles Coming
The head of Jeep globally is Christian Meunier and he remarked about the changes to the Jeep line-up and its future will bring "the best Jeeps ever built". The new-look Jeep Compass will have a new facelift with cosmetic upgrades and a new petrol engine. The five trims of the Compass will see a new grille, six new alloy wheel designs with 16-19 inches. While these specific Jeep vehicles are still months, perhaps even more than a year away, from being available in the United States, the Jeep brand will extend its EV vehicle reach here as well. Stateside, we're bound to enjoy the fruits of the European Jeep models labor. All kinks will be ironed out and improvements are sure to come with the trial run of these new Jeep vehicles. The upgrades are noticeable from the previous model years, but the EV process has just started for Jeep. In fact, Jeep has plans to release eight plug-in hybrid models in the US by 2022, with the new 2020 Wrangler already offering its best MPG ever for customers to embrace.
The United States To Get the Most Capable Jeep Vehicles
One of the reasons Jeep has parlayed its EV introduction in the United States is the agreement reached with Tesla. A reported $2 billion deal was made to help all Fiat Chrysler Automobiles (FCA) vehicles, which includes all Jeep vehicles, to pass European C02 standards. But, as Jeep has come closer to this goal and produced new EV vehicles, Jeep is looking ahead to its growth back home. Munier was quoted as saying Jeep would add, "as many electric Jeeps as it can to the United States.". Let's look at the current Compass and what customers can expect. Owners get up to 32 highway mpg to enjoy with the new 2020 Jeep Compass. Starting at just $22,280 MSRP (Plus destination fee), owners will embrace this 5 passenger crossover SUV. The Jeep Compass is ready for new customers to enjoy.  
Drive Home the Latest Jeep Vehicles With Our Help
We're ready to assist our customers out in many ways, our knowledgeable sales team shows off all our new vehicle inventory and high-quality pre-owned vehicles with pride. Go through our entire brand new Jeep vehicles. Kendall Dodge Chrysler Jeep Ram has the Jeep collection our customers want to see, including the 2020 Jeep Compass and the new Jeep Renegade line-up that is completely new and ready to drive. 
Dealing with problems with your current vehicle? Is it not running well or needs some work? Looking to keep your vehicle running like new? We can help even if you didn't buy directly from us. With an online service appointment and visit to our service center, we'll be able to get started. We look forward to being your center for all things automotive, even during these unprecedented times. We're here to help both in-person and online at Kendall Dodge Chrysler Jeep Ram, we're ready to assist with all things automotive today!