What's Coming Down The Road for Dodge Ram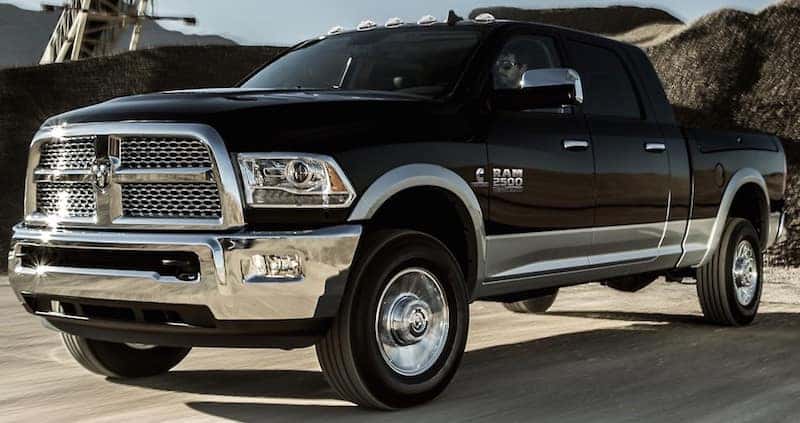 Dodge Ram owners understandably love their trucks, and these enthusiasts will gobble up every bit of information available regarding their favorite automotive company. Well, if that describes you, you'll appreciate our look at the future of Dodge Ram, including a potential upgrade to the V6 engine and the addition of a large SUV.
Before you head out to shop for a Dodge Ram in Miami, see what's coming down the road for your favorite truck brand. Maybe you'll be inclined to purchase a vehicle now, or maybe you'll be convinced to hold off for a couple of years…
These whispers are all via AllPar.com, which is certainly an authoritative source when it comes to rumors (the site essentially scans the web for all whispers and rumors, and aggregates them in one easy-to-access place). Of course, these bits of information aren't always accurate or correct, so as always, we'd take these rumors with a grain of salt. Still, there are absolutely zero reasons why we can't enjoy them!
New V6 Engine?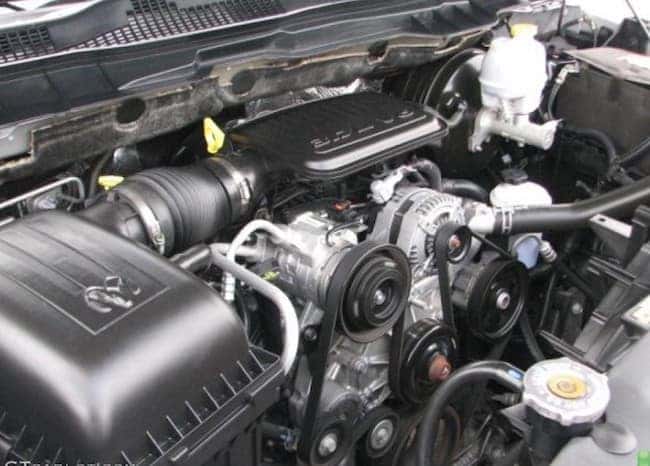 The 2017 Dodge Rams are expected to feature a revamped and upgraded V6 engine, featuring "mild increases in efficiency, low-range torque, and possible horsepower." This would generally vibe with the rumored "major update" coming to the nameplate in either 2017 or 2018. If the brand decides to change up their popular truck, there's a good chance that they wouldn't ignore their engine.
The current standard engine is the 3.6-liter Pentastar V6 (consumers could also opt for the less powerful 3.0-liter EcoDiesel V6 engine), capable of producing 305 horsepower, 269 ft-lbs of torque, and a best-in-class 25 highway miles per gallon fuel efficiency (a mighty impressive number, especially for a pickup truck). If a potential car buyer instead opted for the Ram 2500 or 3500, they could expect horsepower and torque specs north of 400 (with some suggesting that the 2500's engine can pump out an incredible 800 ft-lbs of torque, we could only imagine what future engines have in store).
Among the other expected changes coming to Ram trucks will be the inclusion of a fenders-forward design and a redesigned interior, with the engineers particularly focused on improving the vehicle's aerodynamics.
Furthermore, the company is reportedly looking to making their beloved Ram 4500 and 5550 chassis cabs "available to all Ram dealers," meaning you'll be able to enjoy the additional features without having to open your wallet for the more expensive trim. In particular, you could expect more room and a larger bed if the size of the chassis is increased.
Ramcharger
Dodge Ram may be getting into the large SUV game, as there are rumbling that the brand could be looking to compete with the Chevy Suburban. The addition of a large SUV would seem like a rather odd and random inclusion in Ram's current line of vehicles, but it makes more sense when you consider the company's planned redesign of the trucks. As CEO Sergio Marchionne previously explained, this redesign is expected to reduce engineering costs, and when coupled with a higher-capacity production plant, Dodge Ram does have the resources and opportunity to swing for the fences… all without compromising their current crop of trucks.
Ram's willingness to dive into the SUV market would certainly be a years-long process. With General Motors dominating sales and Ford and Toyota left to pick up the scraps, there wouldn't be much room for Dodge in regards to sales. While Marchionne acknowledged (via TruckTrend.com) that SUVs are the "near-exclusive domain" of General Motors, he believes Dodge Ram has a "reasonable chance" of eventually being a major factor in the market.
AllPar.com is skeptical that they could even reach 50,000 sales per year, instead of the 100,000 units you'd expect the company to strive for. On the flip side, the website also notes that sales around 50,000 might be enough to satisfy the higher-ups, especially considering the previously-mentioned drop in product costs.
There's no denying that Marchionne and brass are confident in their engineers. After all, the CEO gave a lowing review up the company's upcoming SUV.
"It is the best D-SUV [mid-sized SUV] that's going to be available on the market," he explained (via AllPar.com). "Certainly, the most technologically advanced. It'll be the first application of the newest transmission that we have [words lost], it'll hold a 9-speed transmission which is the first application. The commitment to the workforce is that we're going to try to sell as many as we can build. It is certainly the largest segment in the SUV market in the US, and so I have a lot of hopes that we'll make a significant dent. It's been probably the weak flank of Jeep now for the last four years."
Marchionne was also adamant as he attempted to calm those who were skeptical about a full-size SUV, and he also wanted to separate the vehicle from the soon-to-be-released Jeep Grand Wagoneer.
"I don't think anybody who buys a large SUV is confusing it with a Range Rover," the CEO said.
No New Commercial Van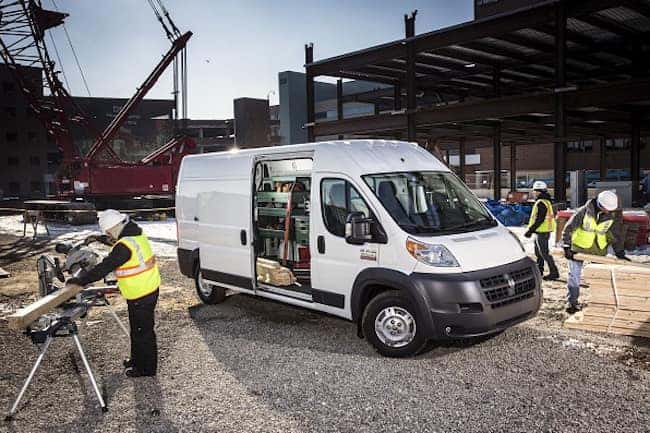 Dodge Ram seems to be perfectly content with the ProMaster and ProMaster City as their primary commercial vans. Based on compiled rumors and information pertaining to the vehicles, the brand doesn't intend on adding another vehicle to this segment anytime soon.
This information would presumably ruin any hope that we may see a Ram-exclusive version of the popular Iveco Daily. Available since 1978, the European commercial van is (surprisingly) still available today. The vehicle currently features either a 2.3-liter JTD engine or a 3.0-liter JTD and CNG motor. Drivers have the option of a six-speed manual transmission, a six-speed semi-automatic transmission, or a ZF 8HP eight-speed automatic transmission.
This rumor has persisted for years, as a 2011 report (via Mike Levine of PickupTrucks.com) notes that former CEO Fred Diaz was interested in a North America-version of the Iveco Daily.
"The Daily is something we're also looking at," Diaz said at the 2011 NTEA Work Truck Show. "It's part of what we're considering. We just have to make the business case for it."
What would be the business case? Well, the Iveco Daily offers a combination of brawn and rear-wheel-drive capabilities that aren't offered in Ram's other commercial vans. Furthermore, the maximum gross-vehicle-weight wouldn'5 only be best among Ram vans, but practically the best in the entire class!
There aren't many detailed explanations of the potential changes that will be coming to Ram's commercial vans. AllPar.com notes that a major update for the Commercial Light Duty is expected in 2017, and major updates to the Commercial Heavy Duty and Chassis Cab should be arriving in 2018.
Other Dodge Ram Trucks/Engines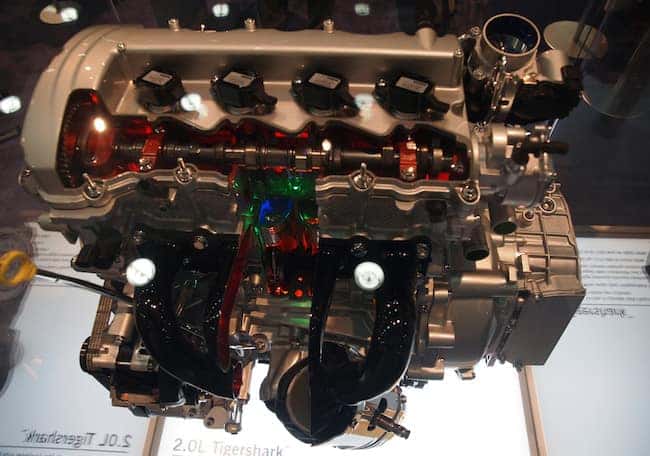 There is some bad news regarding a potential Dodge Ram featuring a Tiger Shark engine, the Ram 50-size compact. The truck was expected to be produced in Mexico, which would mean it would be available for North and South American release. Unfortunately, the vehicle appears to have been shelved, with the Fiat Strada pickup (known as the Ram 700 in Mexico) and Mitsubishi pickup taking its place.
The future of Ram is certainly bright, and we're all looking forward to the brand's next big announcement. In the meantime, we can only guess what may be coming to the brand, but if these rumors are any indication, we have a lot to be excited about.
In the meantime, it looks like we'll have to appreciate Ram's current crop of pickup trucks. To be honest, that's really not a bad way to bide the time.