Affordable Luxury In A 2016 Dodge Dart Aero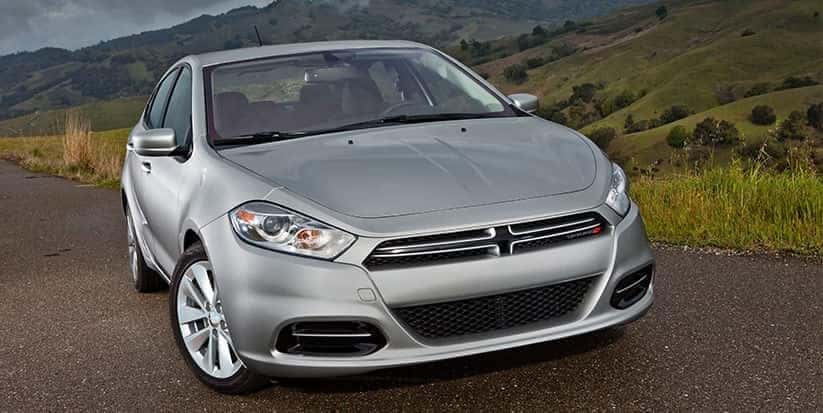 Sometimes, simply having one great feature is not enough to make a car worth buying. If for instance, it's got excellent performance but no interior to speak of, then your enjoyable drives will quickly turn into boring routines after only a few hours. On the other hand, the best interior in the world will still leave you unsatisfied if it's tied to an engine that simply can't perform. That's why it's important to seek out a well-rounded option to fit your lifestyle, and in many cases, this will actually be a trim level above the standard option.
When you're in the market for a compact sedan with all of the most advanced tech features you could ever want, mixed with a performance that leaves little question as to what you're capable of, there's simply no better option than the Dodge Dart. It's a fast, efficient, and sporty little vehicle with an interior that would make any music lover or tech enthusiast jealous. Plus, for those looking for a great way to pack more into the Dart there's a range of five trim levels available – and among them, the Dodge Dart Aero trim stands above the rest as a highly efficient, well-outfitted, and reasonably priced upgrade to the standard Dart model – and it's waiting for you at your Dodge dealer in Miami.
Interested in turning your regular commute into a fast, fun, enjoyable adventure each and every day? There's simply no better tool for the job than a Dodge Dart Aero. Here's a quick look at this impressive trim level and why we're so into what the Aero has to offer.
Impressive Performance Capabilities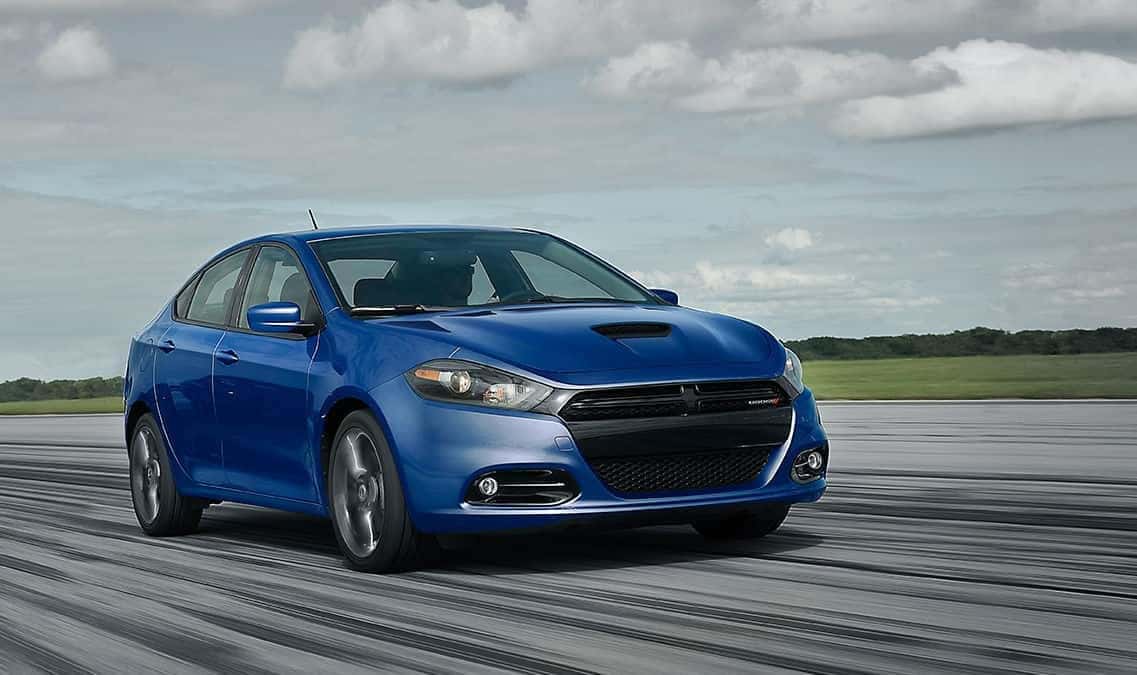 Part of what gives the Aero an edge over its competitors – and even other Dart trim levels – is its impressive performance capabilities. Built to be an efficient, sporty racer, the Dart Aero is as light and speedy as its name implies, and with everything from an impressively efficient turbo engine to sport-tuned handling to guide you around the track, you'll be more than satisfied zipping by in this modern performance coupe.
A Powerful, Efficient Turbo Engine
Unique even among its own lineup, the Dodge Dart Aero is the only Dart trim level to feature Dodge's scrappy 1.4L four-cylinder MultiAir Turbo engine, a powerful little system that can push out 160 horsepower and 184 lb.-ft. of torque despite its size. Plus, thanks to an Aero-unique underbody aerodynamic design, this engine can reach a whopping 41 miles per gallon highway and 27 miles per gallon city for a fuel economy that's truly unrivaled, even by other Dart trims.
Built For Sporty Handling
To add to the Aero's unique capabilities on the road, it is also the only Dart trim level that offers an available six-speed Dual Dry Clutch Automatic Transmission with AutoStick technology, which can seamlessly shift between gears without a clutch and offers the driver a smoother, more controlled ride on the road. Plus, with disc brakes and rear multi-link suspension, your Dart Aero can take just about any punishment you give it and keep on coming back for more. With these upgrades, the Aero truly features one of the most enjoyable rides around – and you don't have to break the bank to get it.
A Gorgeous, Modern Style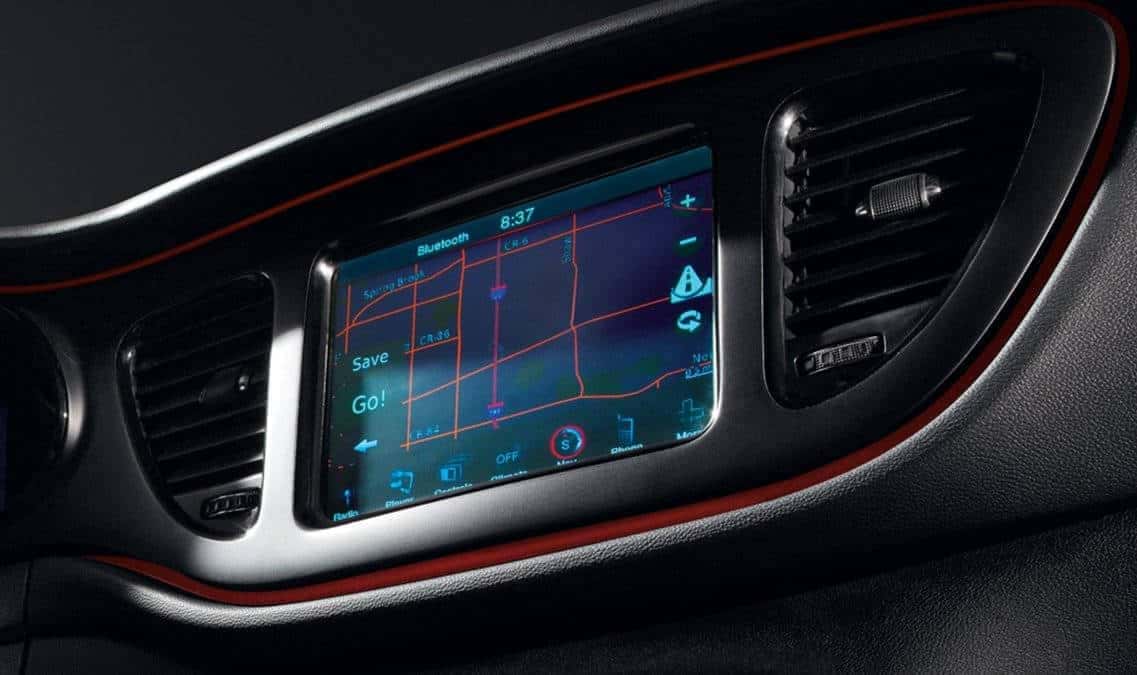 If there's one thing the Dart Aero certainly is not, it's unfashionable. Whether you're the one sitting in the driver's seat, enjoying all the features and amenities the Dart Aero brings with it, or simply a bystander watching in awe as one flies by, you're sure to be as impressed as we are with the Aero trim level after taking a closer look at everything it has to offer.
A Sleek And Sporty Exterior
Just take one look at the Dodge Dart Aero and you'll know what we mean when we say it's one of the most attractive modern-looking coupes available today. Between its sleek, scooped profile and its enviable LED racetrack taillamp setup, the Aero offers visual cues you just won't find on another vehicle as well equipped. Standard 16-inch silver aluminum wheels add a touch of class to your Aero as you cruise down the street, while a wide range of available graphics appliqués from Mopar help gives your Aero a distinct, personal style that's all you. Available in seven colors, you can combine any and all of these features to make a model that's yours and yours alone – and you'll love every minute of it.
Built For Comfort and Convenience
Standard sport cloth seating for five invites you and your passengers into the Aero's undeniably modern interior, featuring up to 13.1 cubic feet of cargo space and plenty of space in the floor console with its covered storage and spacious trunk. Once you step inside, however, you'll see that the real star here is the advanced entertainment and convenience tech that awaits you, including an 8.4-inch high-resolution touchscreen infotainment system with voice controls for access to the radio, streaming audio, Bluetooth connectivity, and everything from navigation to up-to-the-minute weather – all from the comfort of your driver's seat. A Parkview rear backup camera with Rear Park Assist make getting in and out of those tight spaces easier than ever, while the digital cluster display keeps everything visible and right in front of the driver's eyes. All this and more makes the Aero one of the most cutting-edge, modern options around – and it's all available in the mid-range of Dart trims.
Standard Safety Features Abound
Of course, no matter how many gadgets you may find in this special model, there's nothing more important on the road than safety – and the Dart Aero is plenty equipped for just about anything. With everything from advanced multi-stage airbags on all sides to tech like Battery Rundown Protection and Hill Start Assist, you can drive with confidence knowing your Aero is there when it matters most. Plus, with theft prevention tech like a Sentry Key theft deterrent system, you can leave your Dart Aero with confidence when it's time to step out for a minute.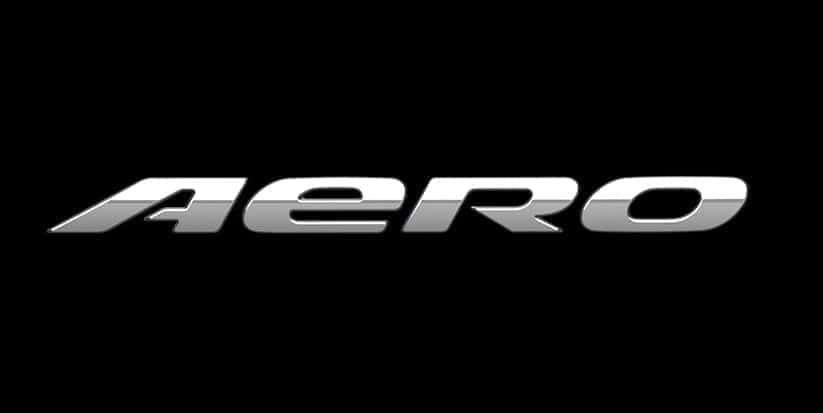 Whatever it is that draws you to this excellent Dodge model, there's no bad reason for wanting to get behind the wheel of a Dart Aero. Featuring some of the most impressive amenities and features in today's automotive market and starting at an especially reasonable $21,095, the Dart Aero may just be the best trim level for your money in the Dart family – and, quite possibly, the vehicle you've been searching for all along.