All the Reasons To Opt for the 2020 Eco-Diesel Jeep Wrangler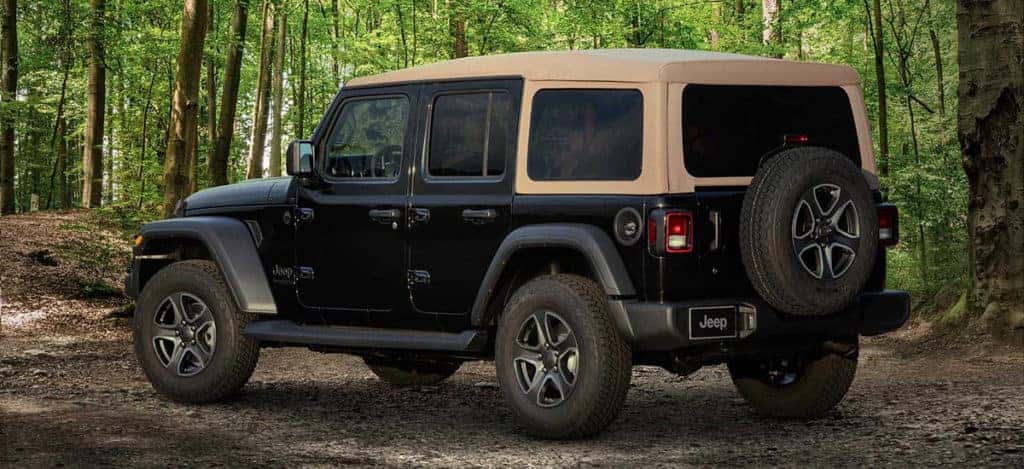 Photo credit: FCA
Fiat Chrysler Automobiles (FCA) has aimed at improving its brands by enhancing all aspects of the vehicles they sell. One aspect that has been taken seriously is improving their products gas mileage, no matter if the vehicle is an SUV or a pickup. The 2020 Jeep Wrangler is the first Wrangler to gain the EcoDiesel powertrain option, made famous in the fellow FCA vehicle, the Ram 1500. While Jeep is known for producing off-road capable vehicles, the brand is moving towards plug-in hybrid, mild-hybrid and electric options that will only improve the overall experience for drivers. The start of this process begins now with the latest Jeep Wrangler. When breaking down the all-new Jeep Wrangler with EcoDiesel, we're impressed by more than the improved fuel efficiency. Let's go through all the joy that drivers will embrace most when behind the wheel.
All-New EcoDiesel Perks
For many years Jeep has noted the need for an EcoDiesel Wrangler. Now the EcoDiesel has arrived in the form of a spectacular vehicle that adds 260 horsepower, 442 lb-ft of torque and best fuel efficiency and range for all mid-size SUVs. At 29 combined city and highway MPG, owners are set for top-notch fuel efficiency. All four-door Sport, Sahara, and the aforementioned Rubicon have the EcoDiesel V6 option. Buyers can experience the adventure on new roads in this off-road champion thanks to a massive 11-inch ground clearance. Riding on available 33-inch BFGoodrich KO2 all-terrain tires, front and rear locking differentials with a Rock-Trac two-speed transfer case and 4.0:1 low-range gear ratio are all standard on the Rubicon trim.
What the 2020 Jeep Wrangler Offers From Day One
Most vehicles aren't ready fresh off the lot to handle going off-road. The Jeep Wrangler is possibly one of the only vehicles that can. Especially owners that opt for the high-end Rubicon trim. Unfortunately, there are still modifications that need to be done to protect the undercarriage of a vehicle. For a Wrangler, usually, a lift is required to give the vehicle proper ground clearance. Ensuring the vehicle is ready is required before ever attempting to go out on a trail or begin any rock-crawling adventure. However, keep in mind, once properly ready and trained, the experience of owning a Jeep extends far beyond the day-to-day driving. Move to new paths and explore the latest technology that aids drivers in an exciting experience. Traveling with a 2020 Jeep Wrangler does just that. The starting price for the 2020 Jeep Wrangler Sport with EcoDiesel is $39,000 MSRP (Plus destination fee). Speak with our service team at Kendall Dodge Chrysler Jeep Ram to get started on ensuring all modifications are added to any of our Jeep vehicles.
Rush Over to Kendall Dodge Chrysler Jeep Ram
If you don't make sure your vehicle is safe, then you'll end up in the shop anyway for vehicle repairs and still end up having to spend money. Why not protect your investment before risking it with a new vehicle? The first step towards taking your vehicle off-road is driving it to our service center after making an online service appointment. We can also assist with any repairs or servicing requirements down the road. 
Experience what the feeling is to travel in the off-road in the Wrangler with our professional sales to help make it happen today. We have the new 2020 Jeep Wrangler ready for our customers to take home today. From buying, leasing, selling a vehicle or trade-in offers, we assist our customers with their automotive requests. We hope to see you soon and remain your automotive choice at Kendall Dodge Chrysler Jeep Ram for all your automotive needs!