Another Awesome Expansion Package For Your Dodge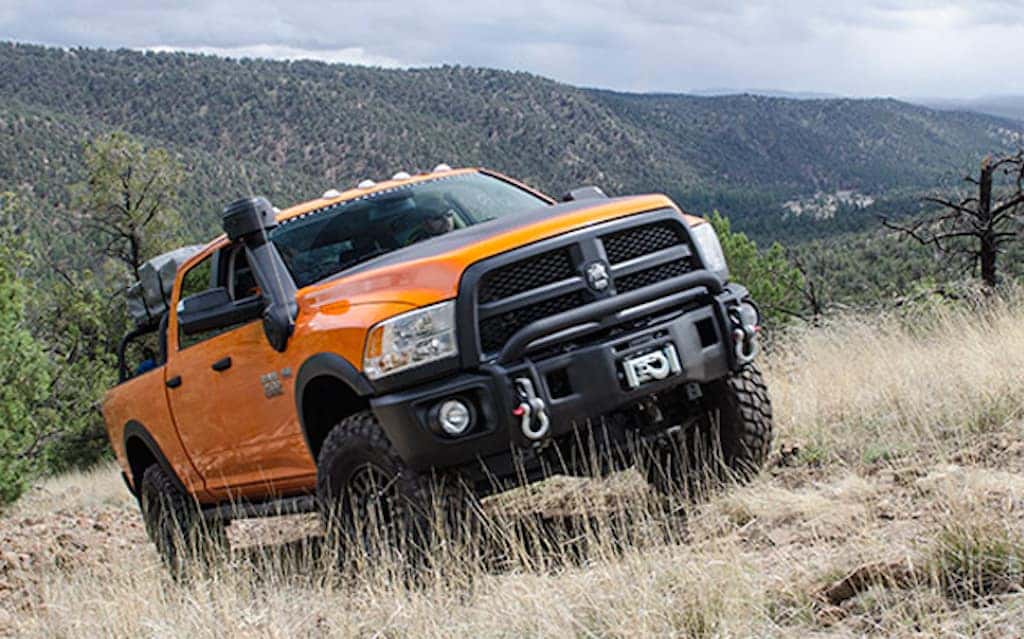 Ram trucks offer a plethora of trims and off-roading packages that will appeal to any type of driver. Even then, we know that every add-on in the book still can't appease every driver, and that's where American Expedition Vehicles, a company that focuses on producing truck accessories, comes in.
AEV recently introduced the "Prospector" package, offering Ram drivers several customization options to their trucks, including additional safety features and improved suspension. The real intent of the package (besides just looking cool) is to improve the truck's already-impressive off-roading capabilities, while also retaining the comfort and handling that accompanies Ram pickups. While a Dodge car dealership (or truck dealership) can certainly provide you with the ride (and a number of brand-specific features), you may want to check out the AEV website to upgrade your vehicle even more…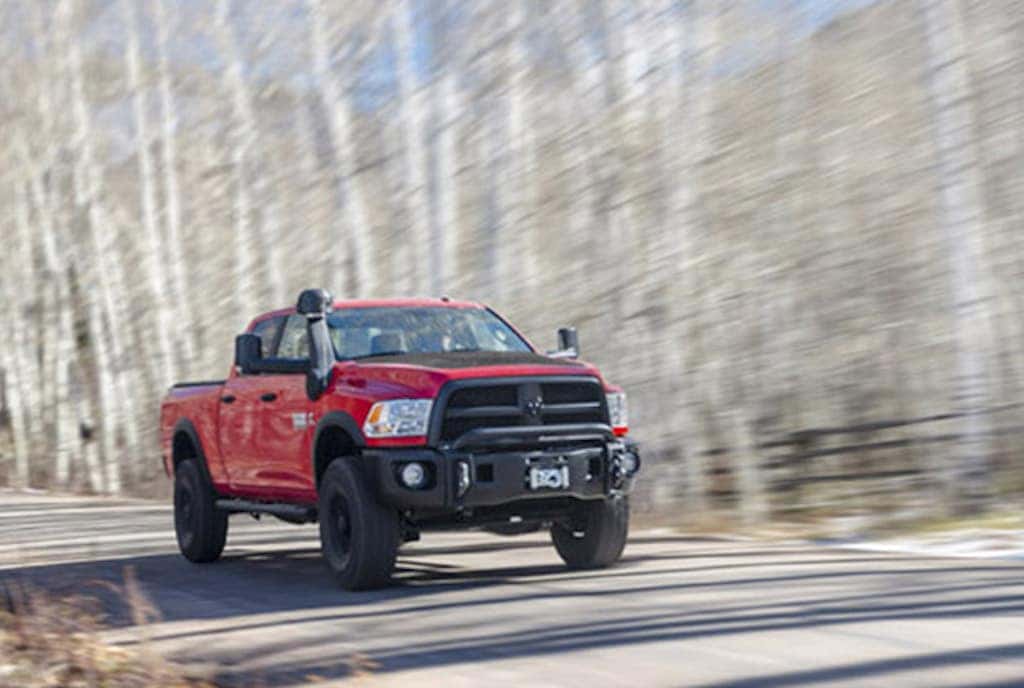 Designed for "dedicated overland travelers and recreational explorers", the Prospector package is compatible with current Ram 2500 and 3500 pickup trucks. The upgrade offers plenty of features, as Zach Doell of BoldRide.com explains, including "body protection, suspension upgrades, and additional trail gear."
In regard's the package's exterior, drivers can opt for a steel front bumper, which include customizable power fog lights (which assist in improving visibility at night or in bad weather) and a "burly" 16,500-pound Warn winch. 37-inch BGF mud terrain tires surround the fender flared wheel arches (which come in two available "blacked-out" options: the Salta HD and the Katla). Both wheels are "cast" from A356/T6 Aluminum, while also featuring "recessed valve stems to protect against off-road abuse."
Those tires are given an opportunity to show their stuff via the three-inch DualSport suspension lift. AEV claims the suspension has "been tuned for both on- and off-road driving," as the off-roading features are supplemented with add-ons that improve "driver comfort and vehicle handling." Furthermore, the suspension helps increase "wheel travel [while also allowing] for the fitment of larger tires." AEV/Bilstein 5100 series shock absorbers are also included in the suspension system, and these shocks have been designed to partner with the DualSport brand. AEV's website says the system will "offer substantial low-speed dampening," which will decrease "as vehicle speed increases, providing a great ride quality over a wide variety of terrain."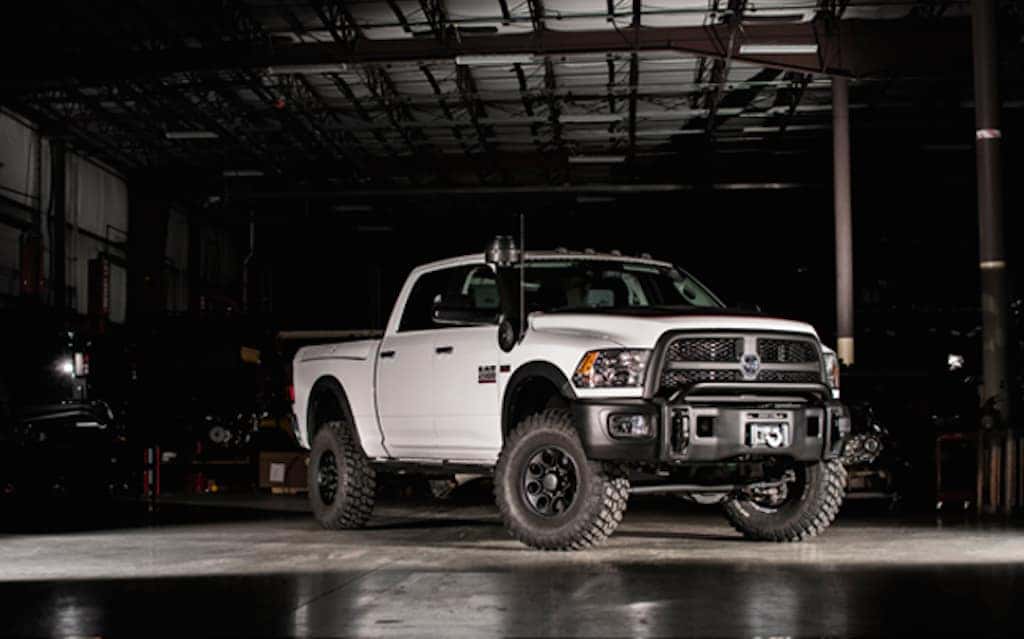 It doesn't end there. In addition to the various badging, decals, and upgrade headrests, the package also offers a number of features that will improve your off-roading experience. AEV has included a heavy-duty snorkel style air intake (that helps provide the engine with the "coldest and cleanest air charge possible, maximizing engine performance and increasing longevity"), off-road lights (to further improve visibility when you decide to take your vehicle off the beaten path), leather seating upgrades, retractable running boards, a roll-out bed storage system [and] tonneau cover."
All of the added features are specifically designed for Ram trucks, so you won't have to worry about your truck being compatible with the various parts. AEV also performs extensive testing on all of their add-ons, ensuring "that all AEV Suspension Systems perform to the highest safety standards in the industry." With this assurance, it makes the already-safe Ram trucks even safer. AEV products also come with a one-year warranty, and their wheels carry a lifetime structural warranty.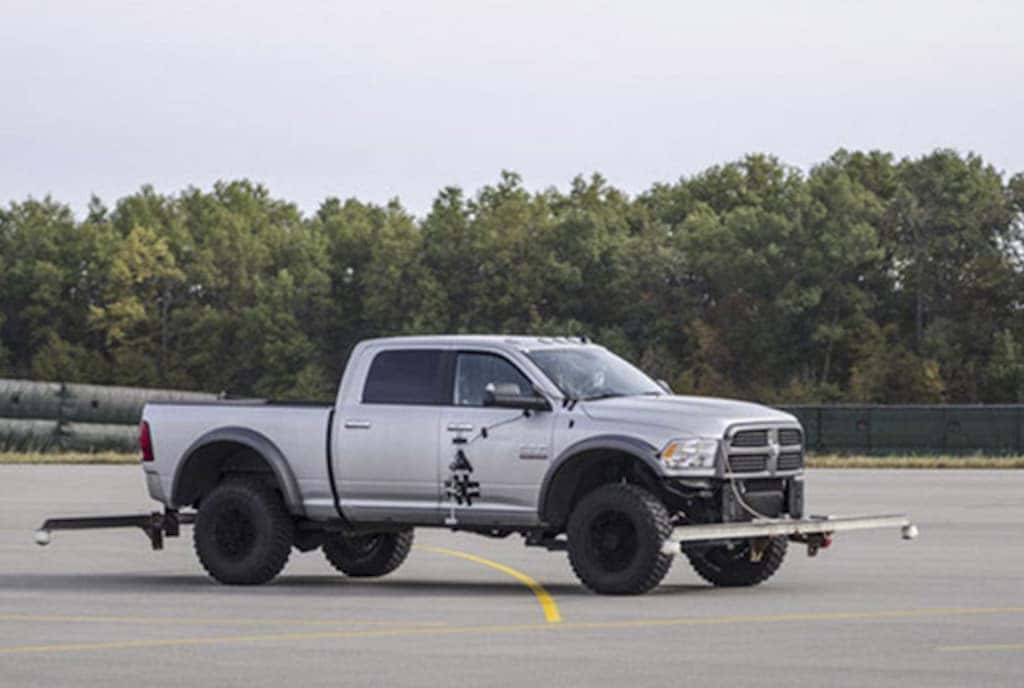 No matter which direction you choose to take your Ram pickup truck, you won't be disappointed. Whether you opt for AEV's Prospector package, the Heavy Duty trim available via the brand, or nothing at all, you'll be very content with your ride.
If you're in the market for a new truck, there's no other way to go than Ram. If you're looking to spruce up your ride, head down to Kendall Dodge Chrysler Jeep Ram. You can be driving out of the lot in your new pickup in no time.