Appreciating the Dodge Ram ProMaster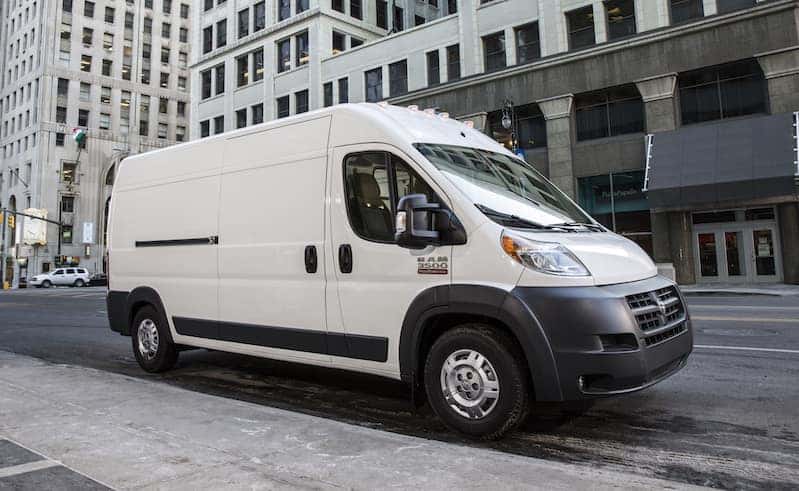 The everyday commuter may not see much use for the Ram ProMaster, but your delivery man would appreciate the payload, versatility, and dependability of the cargo van. The ProMaster is one of six trucks and vans offered by Ram, and it's probably the one you see least frequently.
While it may have a niche market, there's no denying that the van is one of the best in the industry. Learn more about one of the lesser-known Dodge Ram trucks following the break…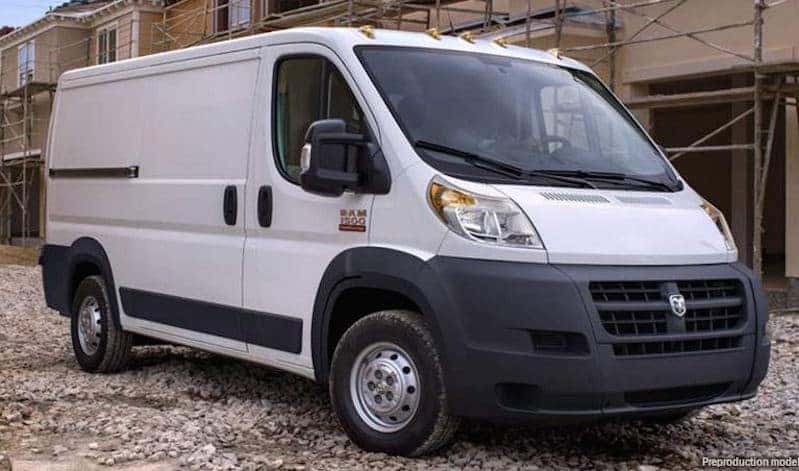 The standard ProMaster (it's also available as a Chassis Cab, Cutaway, and Window Van) offers some of the best payload in the class at 4,420 pounds. Furthermore, the vehicle can tow more than 5,000 pounds, meaning you'll be able to lug around a whole lot of equipment if you opt for this Ram.
The 3.6-liter Pentastar V6 engine (capable of producing 280 horsepower and 260 ft-lbs of torque) is accompanied by a six-speed automatic transmission, and the vehicle relies on the 16-inch Brembo brakes for many of its most impressive functions. These functions include an exclusive front-wheel-drive system, allowing a driver to get around on busy and narrow streets. This includes a best-in-class 36-foot turning diameter (essential if you're delivering in crowded cities).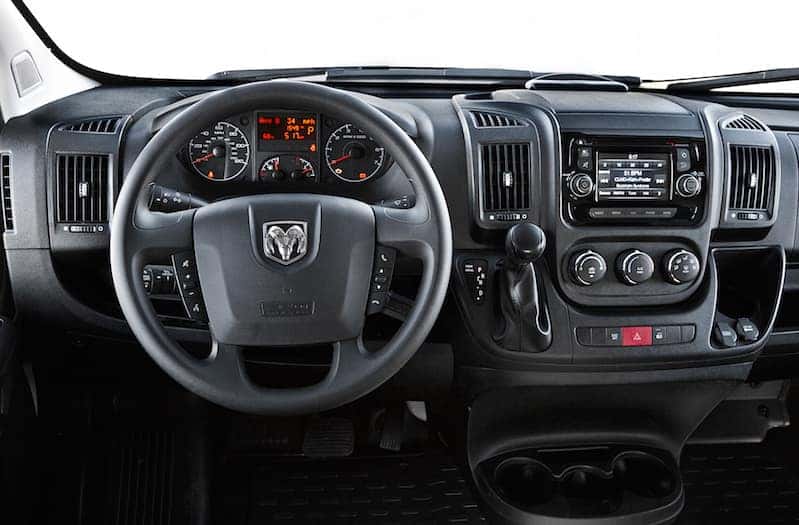 There's also a variety of safety and entertainment features included in the Ram. It's highlight by the five-inch Uconnect touchscreen system, allowing you to access a variety of functions without taking your eyes off the road. The vehicle is also equipped with a Parkview rear back up camera, which will give the driver some ease when they're attempting to reverse their large cargo van.
If buyers wanted to, they could instead opt for the alternative 3.0-liter ecodiesel I4 engine. Featuring an "exclusive automated clutchless manual transmission," the motor can deliver 174 horsepower and 295 ft-lbs of torque. The engine also feature an impressive 18,500-mile oil change interval.
Perhaps the best feature is the 460 cubic feet of cargo room, and the driver can choose between 14 different configurations to determine the best layout. With doors that swing open 260 degrees, you'll be given easy access to your van's contents.
The van may not be for everybody, but we can assure you that the ProMaster is a perfect buy for those seeking a roomy and comfortable cargo van. Even if you're not in the market for that type of vehicle, head over to Kendall Ram and check out their selection of trucks!