Autotrader Names the Chrysler Pacifica Among Top EVs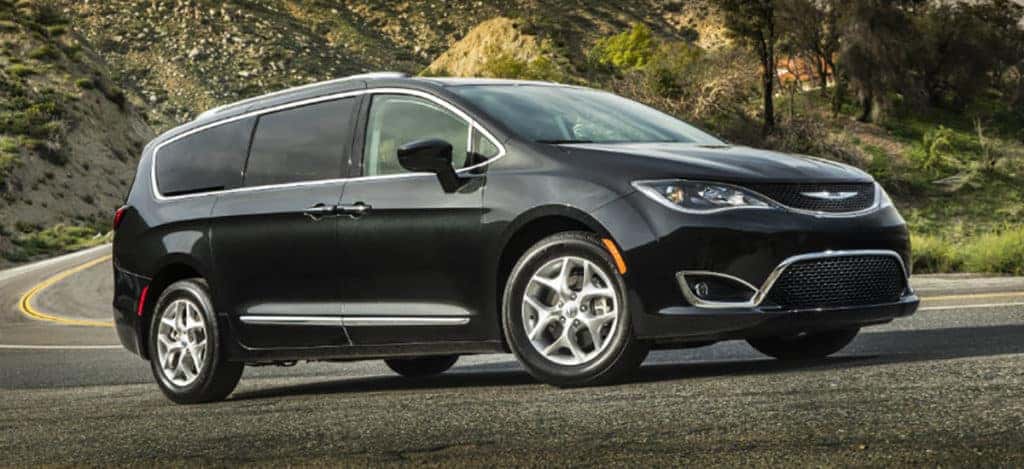 Photo credit: FCA
The Chrysler Pacifica Hybrid Limited has received more acclaim and recognition. This time the famed minivan has received a new accolade from Autotrader. Autotrader announced the Pacifica plug-in hybrid electric vehicle (PHEV) — the very first and lone electrified minivan on the market — is one of the 12 Best Electric Vehicles for 2019. This announcement came via Autotrader's first-ever list of 12 Best Electric Vehicles, among which the Chrysler Pacifica Hybrid — is just another of the 120 accolades for the Chrysler Pacifica. Fiat Chrysler Automobiles (FCA) knows a thing or two regarding the success of their prized-minivan. The FCA product is the most awarded minivan in the last three years, become the face of Waymo and their autonomous fleet, and has been listed for numerous awards including Cars.com's Family Vehicle of the Year for back-to-back years.
What It's Like In a Pacifica
The newest Chrysler Pacifica Hybrid provides 82 miles per gallon equivalent (MPGe), an all-electric range of 32 miles and a total range of more than 500 miles. That's not only attractive for customers but sets the industry standard for minivans. The Pacifica Hybrid is among the top five best-selling plug-in hybrid electric vehicles (PHEVs) in the entire automotive industry and for good reason. Solid fuel economy, an amazing infotainment system capable of keeping both owners and passengers happy, spacious and comfortable; what more could a driver ask for?
How Autotrader Made Their Selections
With every vehicle to choose from, since this list was made up of all vehicles in all segments, Editors at Autotrader made the inaugural 12 Best Electric Vehicles list quite the prestigious list. The list was created as a way to help buyers hoping to drive a vehicle from the expanding field of battery electric vehicles (BEVs) and PHEVs. Editors created an expansive list of important criteria. Among the items measured were the maximum electronic driving range, electric-only range (for PHEVs), cost, overall drive experience, and value. To help finalize their choices, they scored vehicles on a 1-to-5 scale. The higher the score, the better. Each vehicle that made the list earned a combined average of at least 3.8. The Pacifica Hybrid was one of those that carried that average in every category.
"This is our first annual list of the best EVs and we expect the cars on this list to change dramatically over the years. That being said, the Chrysler Pacifica is really in a league of its own – there simply aren't any other minivans that offer the plug-in flexibility of the Pacifica Hybrid. Around town, the Pacifica Hybrid can run on just electricity, making it both quick and quiet. However, the hybrid powertrain means it's good for long trips, providing the comfort of a luxurious minivan."  said Brian Moody, executive editor at Autotrade
The Power Inside the Pacifica
The 2020 Chrysler Pacifica Hybrid carries an 82 miles per gallon equivalent (MP) in electric-only mode, an all-electric range of 32 miles and a total range of more than 500 miles. The segment's first hybrid vehicle holds an FCA US-designed, innovative dual-motor eFlite electrically variable transmission (EVT) paired with a modified 3.6-Liter Pentastar V6 gasoline engine.  
The latest Pacifica Hybrid is also ranked among the top five best-selling PHEVs in the industry. Consider the innovation attached to the Pacifica. Chrysler has added technology like a regenerative braking system that sends back kinetic energy that is created from the brakes back into energy that goes back to the vehicle's battery. The 2020 Pacifica Hybrid is able to be completely recharged by a 6.6-kWh on-board charger. This process can be done in as short a time as two hours with a 240-volt (Level 2) charger. Like how efficient and ahead of the curve the Pacifica is? Want to drive one of the best electric vehicles on the entire market? Allow us to set up a test-drive to find out.
Take Home the 2020 Chrysler Pacifica Today From Kendall Dodge Chrysler Jeep Ram
Kendall Dodge Chrysler Jeep Ram is ready to help our customers test-drive a new Chrysler Pacifica. Our friendly and knowledgeable sales team is ready to assist with any buying, selling, leasing or trade-in offers. We can also help our customers fix their current ride with our trusted servicing department. Just make a simple online appointment to visit our experienced team at our service center. 
We're here for our customers seven-days-a-week and can handle almost any servicing or vehicle repairs your vehicle should need. Find everything you'll need to have a fantastic customer experience at Kendall Dodge Chrysler Jeep Ram.