Battle of the Best Pickup Becoming One-Sided Thanks To Ram 1500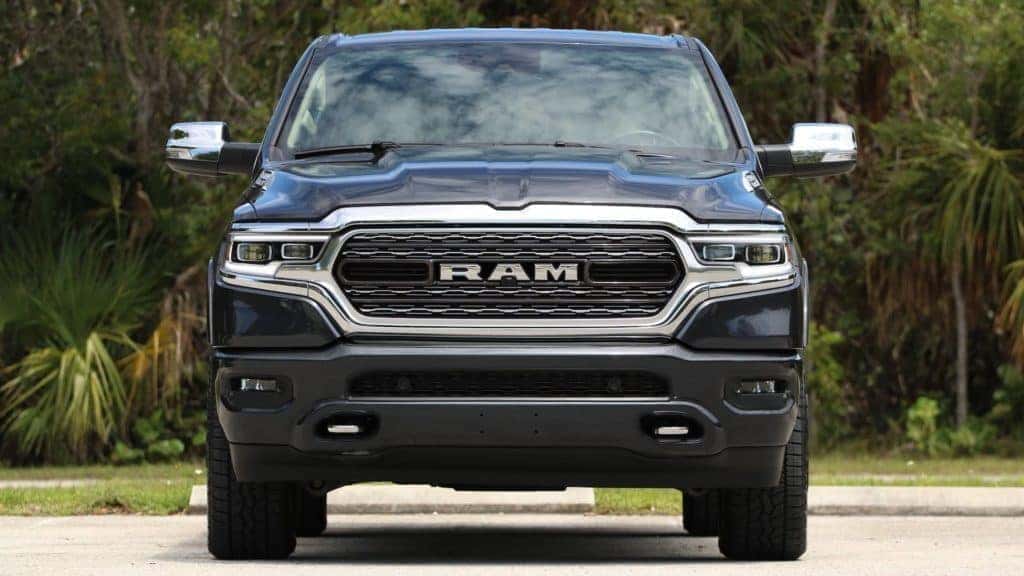 Photo credit: Ram
That time of year when holiday shopping starts, there is no vehicle segment that is drawing more attention among families and consumers more than the pickup. In the case of the half-ton pickup segment, there is a never-ending battle between Ram and their premiere 2020 Ram 1500 pickup against Ford with the 2020 Ford F-150 truck. The third-quarter of 2019 saw Ram outpacing Ford, however, Ford currently has a slight edge for the total numbers in 2019 as a whole. That said, in a "What-have-you-done-for-me-lately?" consumer society, the Ram is poised to maintain its standing thanks to winning more awards and accolades as audiences react to these prized awards. Ram has earned the IIHS (Insurance Institute for Highway Safety) awarded only one pickup with their Top Safety Pick for 2019, it belongs to the Ram 1500. 
How Ram Has Pulled Ahead of Ford
Both brands feed off of each other and have introduced similar trucks, but the largest differences are noticeable to owners of both vehicles. The 2019 Ram 1500 was an all-new pickup that radically shifted the focus of the previous-generation to cater more to an up-scape, luxurious fashion in the cabin. The results have shown lately that customers have taken to this kind of truck with the higher trims becoming more popular. Sales have shown how Ram has re-enforced its Ram 1500 with the latest Ram 1500, the new 2020 Ram 1500 that picks up where the previous model year left off. 
Award-Winning Luxury
Consumers everywhere can't get enough of the largest infotainment screen in the pickup industry, the massive 12-inch touchscreen. Drivers enjoy the sturdy air-suspension and barn-door tailgate option. The mild-hybrid powertrain in the Ram 1500 has lifted the pickup to an impressive 32 highway mpg. These are some of the reasons why the Ram 1500 won the 2019 MotorTrend Truck of the year award, further showcasing how Ram is pulling ahead of Ford.  The fifth-generation Ram provides more capability and comfort for owners with a wide range of trims and features to include. 
"Best-in-class: sophisticated without going over the top," remarked Editor-in-chief Ed Loh, MotorTrend. 
More On the New EcoDiesel Engine
Don't forget about the all-new 3.0-Liter turbodiesel V6 EcoDiesel engine that has better fuel economy than the Ford F-150 compliment, their light-duty Power Stroke. The EcoDiesel is a powertrain option available for every trim of the 2020 Ram 1500. For those who can't wait to get started, check out the new generation Ram pickups, including the new 2020 Ram 1500, visit us today at Kendall Dodge Chrysler Jeep Ram. We're happy to show off how Ram has pulled ahead of the Ford pickup line-up with the latest Ram trucks ready to go.
Test-Drive Ram With Us at Kendall Dodge Chrysler Jeep Ram
Wanted to step into a new Ram pickup? We have plenty to choose from at Kendall Dodge Jeep Chrysler Ram. We have over 250 new Ram trucks and a fantastic selection of pre-owned Ram pickups. Starting with our professional and courteous staff that can assist with any buying, leasing, selling or trade-in offers you have. Try us out with a test-drive today!
For those hoping to make their current vehicle run like new, we can help any customer with an online service appointment to get work done at our service center. We look forward to seeing you soon. Feel free to reach out to us on Facebook!