The Benefits of Dodge's Double-Up Lease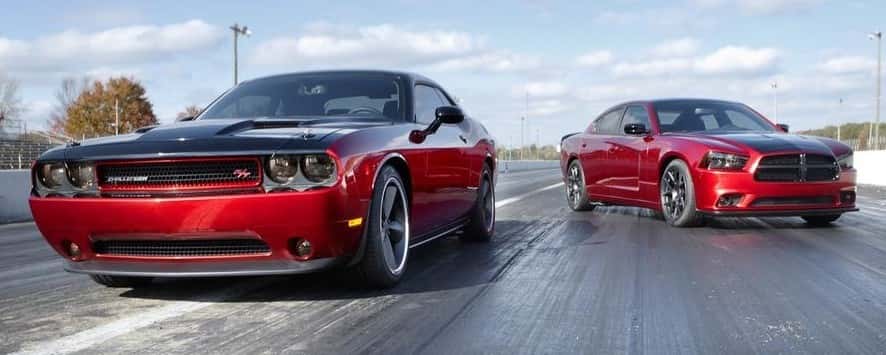 When your favorite automotive brand comes out with two equally enticing models, you can be left with a challenging decision. Which one is right for you? How will you know after only a test drive?
Here's a better question: Why should you have to choose? Dodge doesn't want to put you in that difficult situation; that's why they came up with their genius Double-Up Lease program.
You get to lease a brand new 2014 Challenger or Charger from your favorite Dodge dealer in Miami for 12 months. After the year is up, you can get the latest model, swap muscle cars, lease for 36 months with no extra down payment, or purchase with a $1,000 bonus.
You win no matter which option you choose. Take a closer look at some of the benefits of the Dodge Double-Up.
Drive Two Outstanding Vehicles
Like we said, why limit yourself to just one mind-blowing driving experience? In the time that you would typically be stuck in one lease, you can drive two of the hottest cars on the market.
You're only responsible for one down payment, and Dodge will lock in your monthly payment amount so it remains the same from 2014 to 2015.
Get the Latest Model
Many people choose to lease instead of buy because they want to stay behind the wheel of the latest and greatest that the automotive industry has to offer.
That's the reason the Dodge Double-Up is the most unique lease available. It allows you to upgrade to a new model in half the time.
Get all of the best features as soon as they arrive in the showroom, and don't be left waiting to experience the next exciting model that Dodge has to offer.
You're Not Locked In
Admit it, it's just plain nice to have some autonomy. With the Double-Up lease, the choice is yours. Figure out which Dodge fits you best, and then opt for a short or long-term commitment.
You can even choose to walk away after the 12 months is over. But why miss out?
Some dealerships try to lock you into a long-term lease right at the start. But Dodge knows the value of their vehicles, and they know that Americans choose their brand time and time again on their own.
So who needs all the hassle and fuss of an extended lease? The only decision you need to make is which one do you want to hit the road with first, the Challenger or the Charger?