Best Deals at your Dodge Dealer in Miami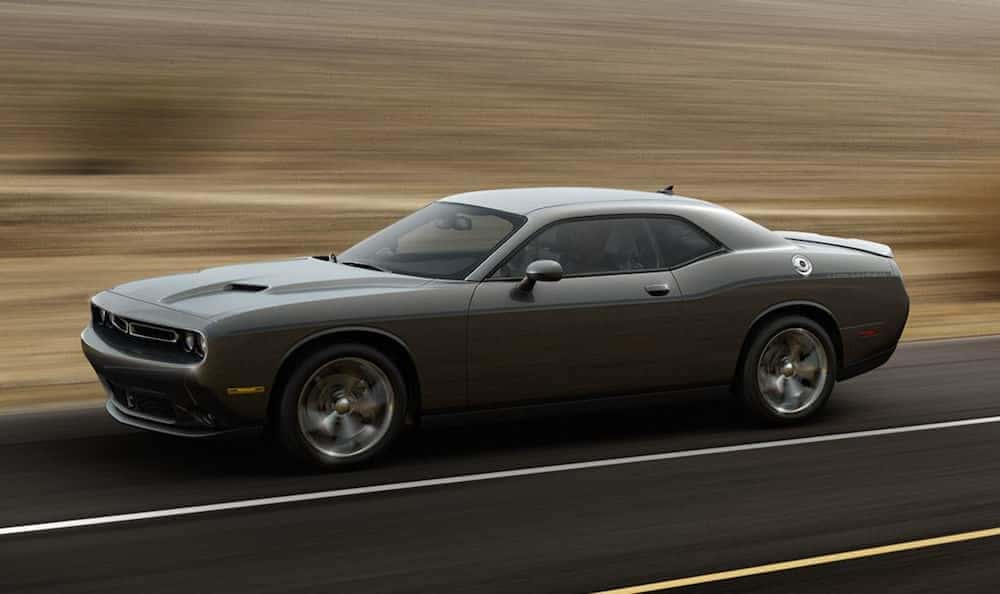 The good weather is here, and that means it's time for Dodge's Spring Clearance event. In that spirit, your local Dodge dealer in Miami has some pretty good deals going on right now. There is an abundance of 2015 and 2016 Dodge vehicles on sale right now, which means there is something for everyone.
Whether you need a van, sports car, or something hip, Kendall Dodge has it for a reduced price.
2015 Dodge Dart SXT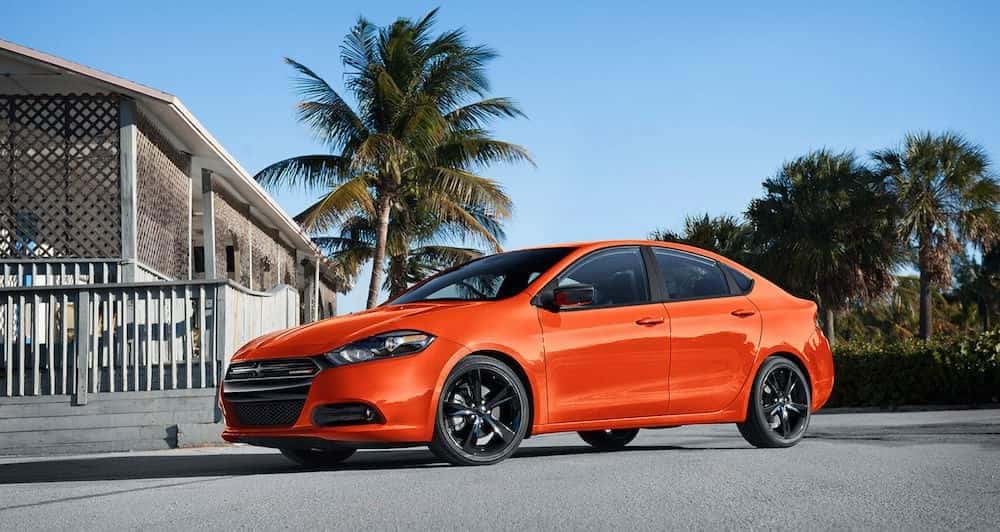 The first deal we are going to cover is the 2015 Dodge Dart. This little car is perfect for those looking for something that will zip them around in style. It's got plenty of technology perks, like a Uconnect voice command system that can play music hands-free with a crystal-clear definition. Essentially, the Dart is a computer on wheels, considering that it's one of the most technologically advanced cars in its class.
Or, maybe you want something that gets spirited performance with exceptional fuel economy. If that's the case, then look no further. The 2015 Dodge Dart SXT has a 2.4-liter I4 MultiAir engine that puts out 184 horsepower and 174 lb.-ft. of torque. For a car this size, that's the perfect engine to give it some kick and still enjoy amazing fuel economy, which is 23 mpg city and 35 mpg highway.
You could simply be looking for something that has a modern and hip design, which is also the Dart SXT's forte. This little car has got the looks to back up that zippy performance, and you will turn some heads with the way it moves down the road. Bright projector headlamps, a crosshair grille, aerodynamic design, and a dramatic hood, followed by a racetrack-inspired LED tail light will catch peoples' eyes no matter what angle it's being viewed from.
This little gem sits at an original price of $24,530, but you can grab it from us now at $17,499, an unbeatable price that gets you intuitive technology, fun performance, efficiency, and head-turning looks.
2016 Dodge Grand Caravan American Value Package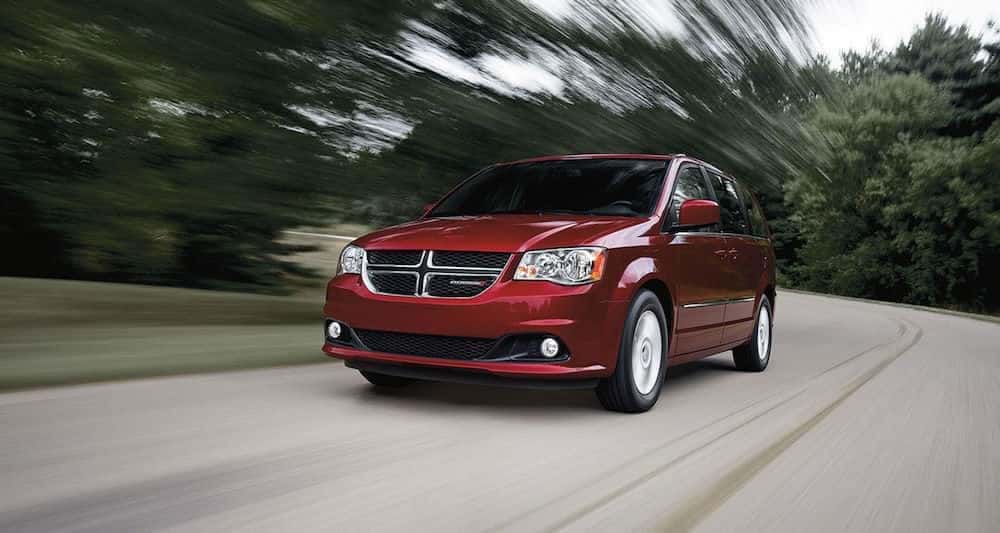 We also have family in mind, and our 2016 Dodge Grand Caravan American Value Package is perfect. The Dodge Grand Caravan has never been better, and while it may not have as many entertaining features compared to the higher trims, it still has plenty of ways to keep your family safe, which also happens to be this vehicle's number one priority.
Thanks to all those years of safety improvements, the Dodge Grand Caravan has never been safer. It all starts with seven airbags that cover all the important parts of the vehicle and in the event of a rear collision, the active head restraints will move with you in a way that helps protect against injury.
For added security, Dodge made sure to put in front and rear crumple zones to help mitigate impact damage. As a final preventive measure, the Grand Caravan has a high-strength steel safety frame. The Grand Caravan also features innovative safety features like blind spot monitoring and a back-up assist.
Along with all these safety features, the Dodge Grand Caravan has plenty of passenger room, with spacious seating for seven. The original price is $27,475, but buy it now price for only $20,609.
2016 Dodge Journey SE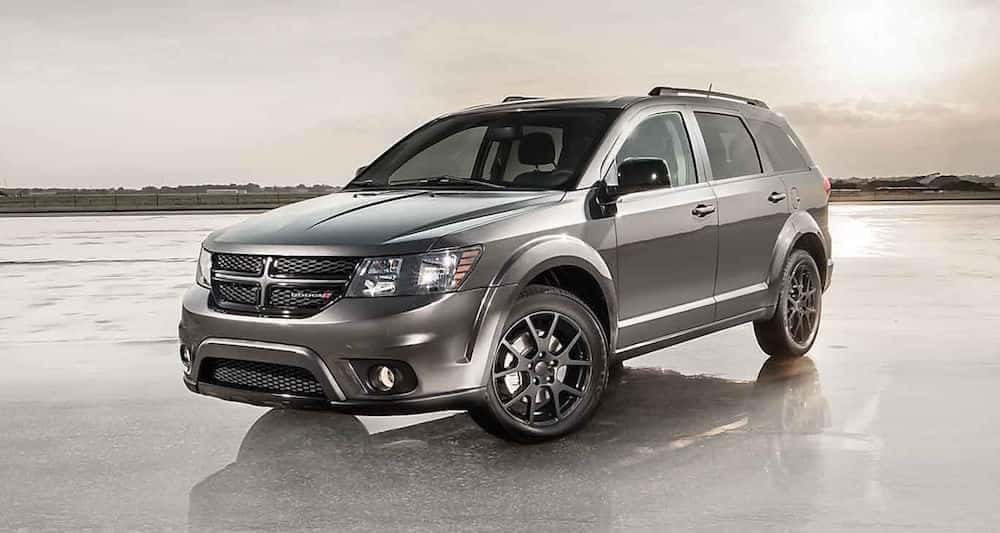 Looking for something that will fulfill your sense of adventure? The 2016 Dodge Journey is perfect for exploring the city streets or going on a long, rural road trip. No matter where you want to go, this little crossover SUV will reliably get you from point A to point B with efficiency and comfort in mind.
The heart of every road trip machine is the engine, which is why the Dodge Journey has a 2.4-liter 16 valve four-cylinder engine that puts out 173 horsepower and 166 lb.-ft. of torque. That's plenty to power you down the highway, but the real focus is the fuel economy. This engine gives the Journey a rating of up to 500 highway miles on one tank of gas, which equates to 19 mpg city and 26 mpg highway.
As far as interior comfort goes, this is one of the better crossovers in its class. It can seat up to seven people comfortably and has plenty of nooks and crannies for all your storage needs. Along with 67.8 cubic feet of cargo room, the Journey is cleverly crafted to include storage options like in-floor trunk storage, in-floor second-row seating compartments, and even a storage space under the passenger seat cushion.
With fuel economy and space like this, you'll be itching to go for a road trip. The manufacturer's price of the 2016 Dodge Journey SE is $25,690, but our price is $19,257.
2016 Dodge Challenger SXT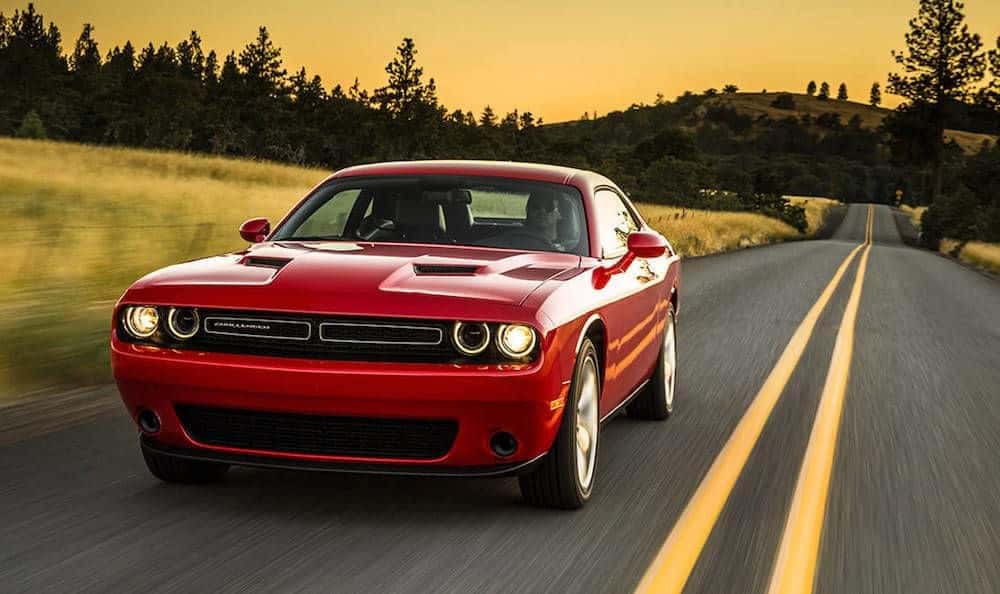 We also have a solid selection of performance cars and the 2016 Dodge Challenger SXT is one of the stronger ones out there. Apart from that, it's also the strongest Challenger that has ever been produced. Plus, it's got that classic muscle car look.
Even though it's the base model, this thing can still haul. The 3.6-liter Pentastar V6 engine sits nicely under the hood and delivers a solid 305 horsepower and 268 lb.-ft. of torque. There's more to it than meets the eye because coupled with raw power is also a splash of refinement.
The engine design is meant to be lightweight and compact with dual overhead camshafts, high-flow intake exhaust ports, Variable Valve Timing and Electronic Throttle Control with integrated speed control. This all comes together to provide the right blend of power and fuel economy, which is perfect for capturing the essence of a performance car without breaking the bank.
What hasn't been altered, however, is the classic muscle car design. Sure, it's seen some improvements and a few aesthetic tweaks here and there. But, it still has the same type of squarish bold brow and split-grille design that are both iconic pieces of hot-rod history. Along with this, Dodge kept the traditional muscle car design and made sure it sat on big tires in a wide and aggressive stance.
The original price of this icon was $31,680, but our buyout price is $26,814. If you are a motorhead, this modern take on a classic piece of the car is sure to please you every time you look at it, and especially when you hit the gas pedal.
These aren't the only four deals we have going on, there are many more, including variations of the models mentioned above. Whether it's a vehicle for hauling the kids to soccer practice, impressing your friends, long road trips, or even re-living the good old days, your Miami Dodge dealer has it sitting on the lot.