Can We Get a Hot Hatch, Dodge?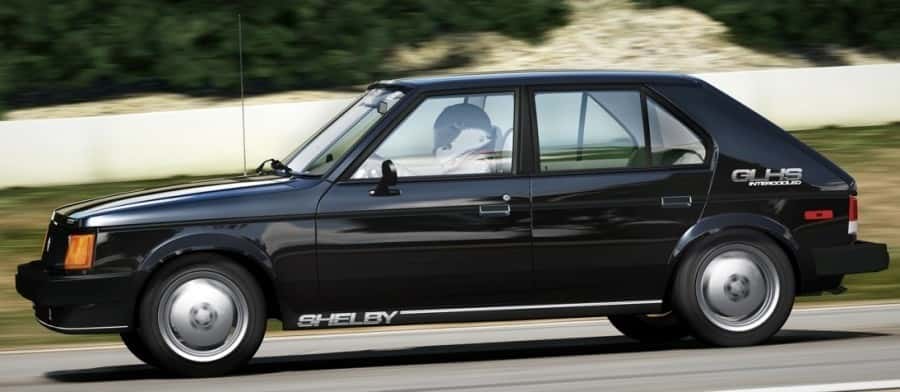 Dodge has put out so many unbelievable models lately that it's really hard to ask for more, but heck, we're going to do it anyway.
From the 707-horsepower Hellcat to the techie-pleasing Dart, Dodge has just been hitting homerun after homerun.
But there's still one thing missing from the lineup at your nearest Dodge dealer in Miami: a high performance hatch.
In days of yore (1986), Dodge was responsible for the making of an impressively spicy hatchback that was sadly short-lived.
Here's a look at how it all came to pass and why Dodge should add a new performance hatch to their "To Do" list.
Dodge Omni GLH
In the 80's, Dodge produced a small four-door called the Omni GLH. It was originally intended as an affordable, entry-level vehicle. But when it didn't gain ground in the market, Dodge took a different approach.
They contacted Carroll Shelby, maker of some of the most stunning high performance cars in history, and he was pleased to help.
The Dodge Omni was transformed into the Omni GLH, which stood for: "Goes Like Hell." Both horsepower and torque were increased, the suspension was firmed up, and larger wheels and tires were swapped in.
Modest units were sold, so Dodge decided to further enhance the hatch for the next year. An optional turbocharged engine was made available, boosting the GLH's performance and getting it from 0 to 60 in 7.5 seconds.
It was still sold at a surprisingly reasonable price considering how much power it was packing, but the GLH remained a little known secret.
As it made its exit from the market due to low sales, Shelby decided to take the hatch on himself and amp it up even more.
Shelby Omni GLH-S
If you didn't already guess, Shelby's version of the hatch's name stood for: "Goes Like Hell S'More." He modified 500 black Omni GLH Turbos and gave them even more aggressive attitude.
He added a new turbo and a series of other finely tuned systems to bump the GLH-S up to 175 horsepower. It could take down a quarter miles in under 15 seconds.
Per an agreement between Shelby and Dodge, the models were sold though select Dodge dealerships in 1986. The underestimated hatch certainly became one for the books.