Celebrate Christmas With Your Pet at the Biltmore Hotel This Tuesday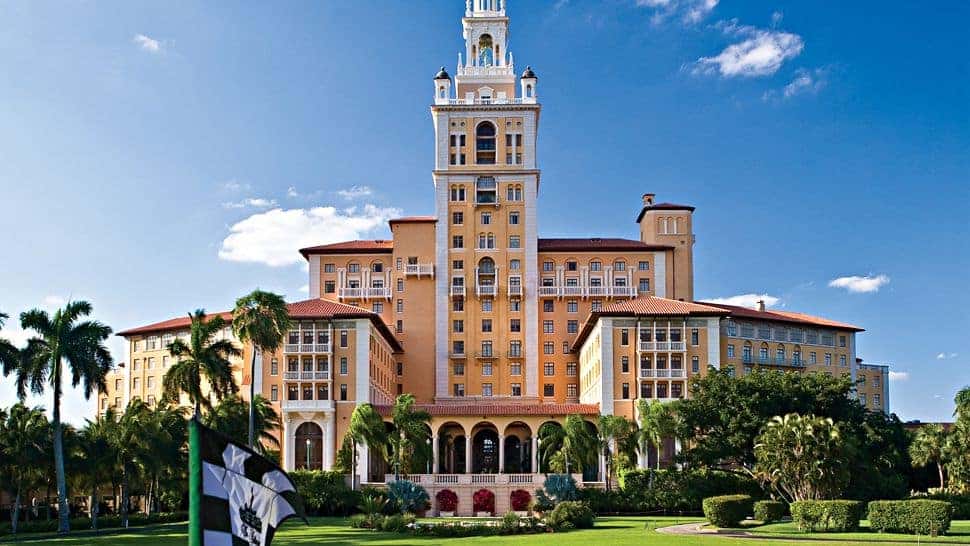 It is no secret that we as Americans, love our pets. Whether they are our first or tenth pet, whether they bark, meow, chirp, or simply swim – welcoming a pet into our home is like adding a member to the family. The gratification of owning a pet is next to impossible to convey to a non-pet owner, and the benefits for the human owner's mental and physical health are overwhelming. So, when it comes time to load up the Dodge Ram truck and drive to a holiday celebration, it can be difficult to leave our furry family members behind. The Biltmore Hotel in Coral Gables, is making sure that pets and their owners have a special celebration this holiday season.
This Tuesday, December 17, the historic Biltmore Hotel will be opening its doors from 6:30pm until 10:30pm for a very special celebration. The party will benefit the Pets' Trust and the Pets' Voice, which is an initiative to stop the needless killing of animals. The Country Club Ballroom will be the location of the event, and is the only time that the hotel allows animals in the ballroom. A mix of vendors will be at the event, offering both human and animal-friendly buys. On top of the opportunity to get some last minute holiday shopping accomplished, the event will also feature dogs and cats that will be available for adoption.
The Children's Voice Chorus will be singing Christmas Carols throughout the evening, and complimentary food will be provided by local five-star restaurants. A cash bar will be on site for those who are interested, and special pet bakery items will also be available. Tickets for the event are $25 at the door, and will benefit the special causes. For a special commemorative ornament or mug with your picture on it along with a ticket, the cost is $40. To learn more about the event or purchase tickets, please visit the Pets Voice website.