Celebrate the Holiday Season in a Dodge Durango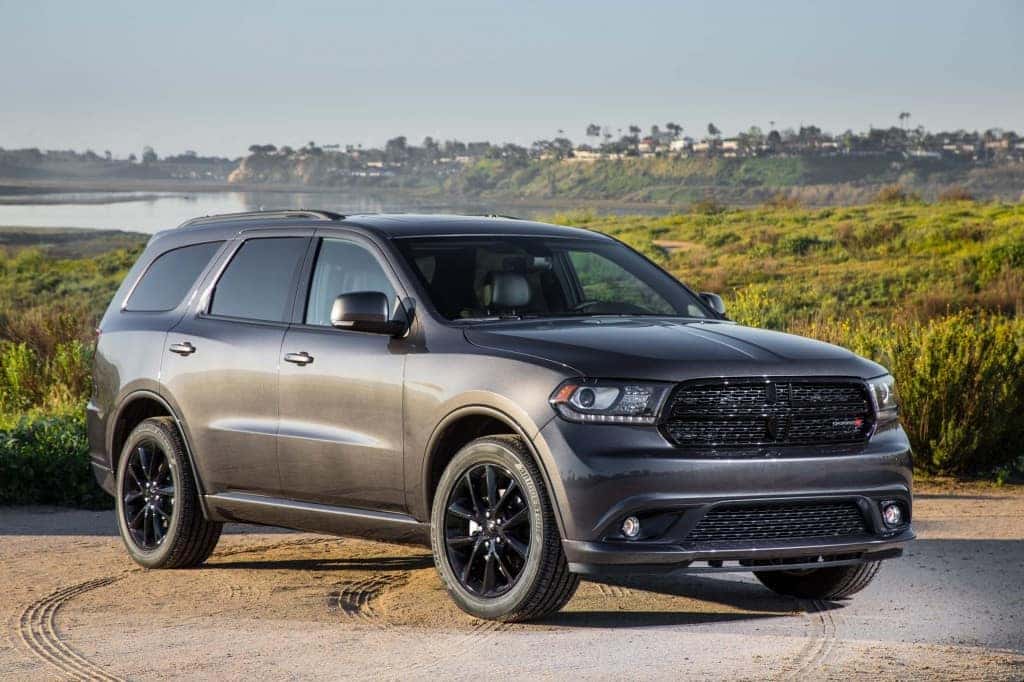 The perfect holiday vehicle is the all-new Dodge Durango. Celebrate the holidays with a brand new family-friendly SUV. The reasons to get the Durango this holiday season are endless, but here are some just in case!
Passenger space: The holiday season is generally filled with family and friends. Although generally fun and a special time, it can also be frustrating getting everyone from place A to place B (airport, dinner, etc). The Durango offers two different seating options. A two-row, five-passenger option and a three-row, seven passenger option for those who need to haul a big crowd around!
Cargo: Having a vehicle that has room for gifts, suitcases and a lot of groceries is also a great feature around the holidays. Whether you need the space for a huge load of presents, a tree, or luggage, the Durango provides plenty of room for cargo! When the second- and third-row (if applicable) seats are properly configured, the Durango provides up to 84.5 cubic feet of cargo space. In addition, a roof rack is an option for the SUV and it's perfect for transporting a Christmas tree!
AWD: Maybe you plan on taking a road trip out of hot and sunny South Florida to have a white Christmas up north. If that is the case, the Durango offers an all-wheel-drive drivetrain options which is highly capable in the snow or mountains.  
Start the holiday season up right, and pick up your present this year of the Dodge Durango in Kendall at Kendall Dodge Chrysler Jeep Ram!
Photo source: Edmunds