Celebrate Truck Month at Your Local Dodge Dealership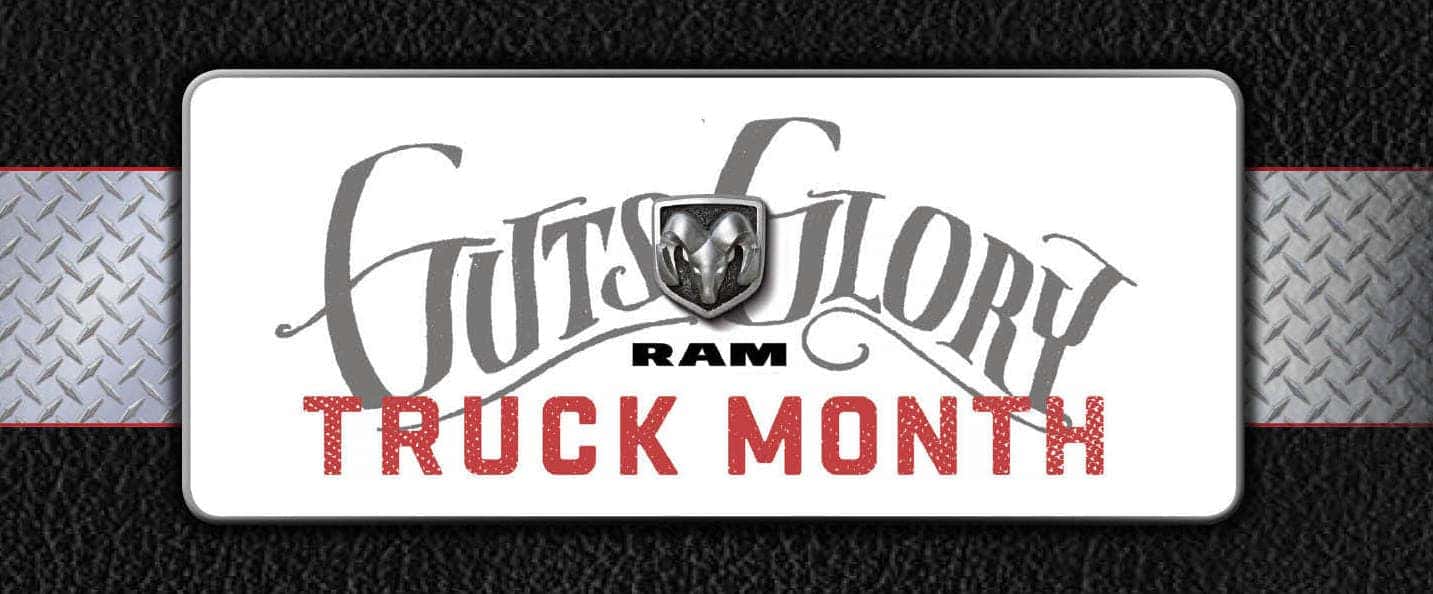 March is "Truck month," and even though it's coming to an end soon, you still have time to get to your local Dodge dealership and celebrate by buying yourself a new truck. If you look on the Ram website, you will see some of the national incentives currently offered by the brand, like a great discount on the 2016 Ram 1500 Big Horn Crew Cab. Or, an "On The Job" incentive that gets you a reduced price on select 2015 and 2016 vehicles.
Of course, at Kendall we have our own deals to celebrate National Truck Month, which you can take advantage of by visiting our site or stopping by the showroom.
National Incentives
The first, and probably best, incentive offered nationally by Ram is their deal on the 2016 Ram 1500 Big Horn Crew Cab. This deal lasts until April 4th and gets you 0% APR for 60 months, plus a heavy chunk of change taken off the original price.
Just in case you don't know, APR stands for Annual Percentage Rate. If the APR is 0%, then you won't be paying the interest rate on your truck loan for 60 months. Even if the cash discount wasn't there, the 0% APR is worth grabbing a 2016 Ram 1500 Big Horn Crew Cab.
But, the discount is there and with this incentive, you will get $500 in Chrysler Capital bonus cash, $1,000 in V6 engine bonus cash, $2,000 in Truck Month bonus cash, and $3,000 for a Big Horn Package discount. The total savings? It all adds up to $6,500. But, the savings continue. If you are eligible, you can also get $1,500 in retail consumer cash, which bumps the total savings up to $8,000.
That's not bad, considering the entire price before the incentive is $39,945. After the incentives are applied, the price will be reduced around (or below with the retail consumer cash added) the price of a Big Horn regular cab, which is $33,760.
The "On The Job" incentive is great for any companies in need of a new truck. The allowances offered from this option are up to $1,000 towards commercial upgrades on select 2015 and 2016 models. You can select between an equipment/Uplift allowance, graphics allowance (for your company logo), service allowance, or a Bosch Power Tools allowance – all of which are beneficial to the job site, not to mention your company's finances.
These are the national incentives, so let's see how your neighborhood Dodge dealer is celebrating Truck Month.
Local Dealer Discounts
Kendall is celebrating Truck Month with cut-and-dry discounts. Check out our website for a look at the Ram trucks available, and you will see savings of thousands of dollars. For example, a 2016 Ram 1500 Tradesman/Express is going for $32,370 retail price, but the Kendall offer knocks it down to $29,033. That translates to $3,337 in savings.
Or, they have a deal on a 2016 Ram 1500 Express, with a buy it now price of $25,997. Originally, it had a retail price of $33,525, which means Kendall's price equates to $7,528 in savings — almost as much as Ram's $8,000 national incentive.
Obviously, this is the right time to buy a truck, whether it's for commercial or personal use. The savings from the national incentives offered are great, but the discounts and award-winning customer service at your Kendall Dodge Chrysler Jeep Ram dealership are even better.