Check Out A Few Ram Highlights from the NAIAS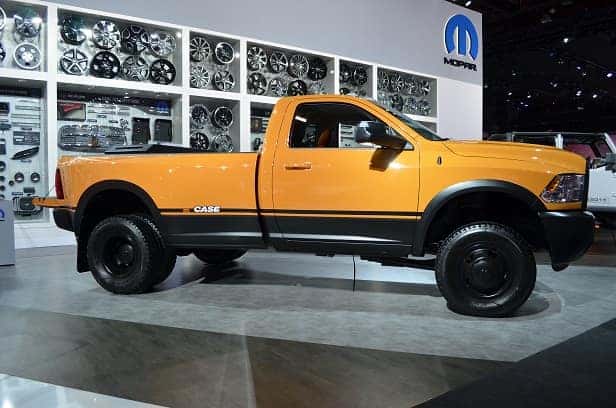 The official start to the automotive show season is officially underway. New York, Chicago, and other large cities across the United States are gearing up for the conventions that feature highly interactive displays of the latest in automotive technology. The newest models and prototypes are also debuted at various auto shows throughout the country, which makes for an exciting start to the year in the automotive world. 2014 is already promising to be a great year for innovation, technology, and all-new redesigned vehicles from nearly every automotive brand. The North American International Auto Show is the largest of these shows, and was the first to kick off the season. Ram was among many of the brands that spent those few days debuting some pretty awesome stuff, and we have the highlights just for you.
Ram trucks was named 2014 Motor Trend Truck of the Year, for the second time in a row. The brand, living up to all expectations, took the NAIAS by storm – and proudly displayed the calipers in front of their award winning trucks. The 2014 Ram 1500 Mossy Oak Edition was on display, which features a rugged look and performance for outdoor enthusiasts. Ram also designed a specialty truck just for "life on the job site," which was on display in a bright yellow color. The dual rear-wheel 2500 is the perfect truck for any worksite, and was created with the help from Ram's partnership with Case IH and Case Construction. The Ram 3500 proved that it can play hardball at the show, proving that it can tow almost three tons in a show-stopping display. The Ram ProMaster was also on display at the show, which is the brand's commercial van and highly popular among small-business owners.
As you can see just from a few of the highlights from the NAIAS, Ram had a busy week at the show in Detroit. Be on the lookout for Ram at other auto shows across the country in the coming months.