Check out Kendall's Food Trucks For A Tasty Bite to Eat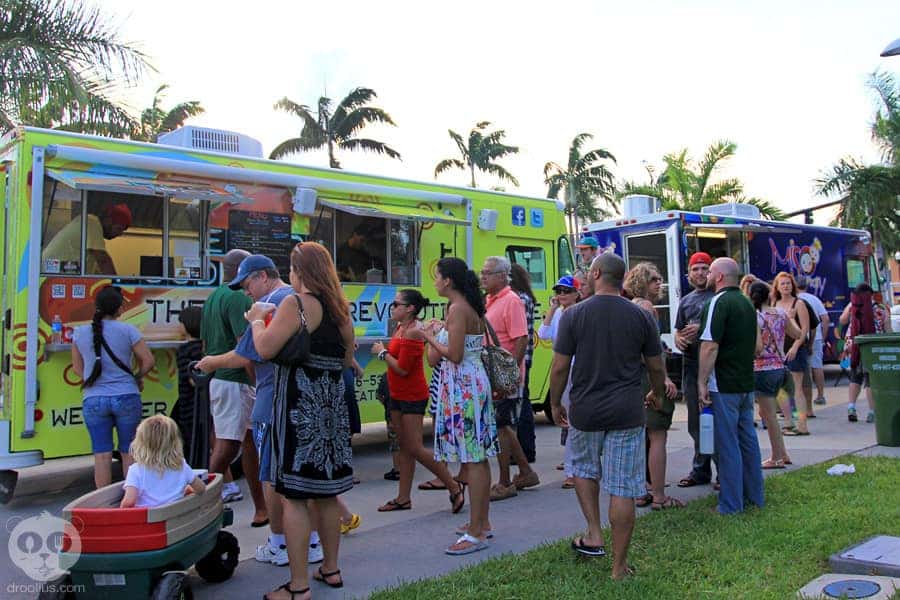 By now, you are probably well aware of the great selection of Ram trucks available at Kendall Dodge Chrysler Jeep Ram. If you are in the market for a heavy-duty pickup truck that won't disappoint, then look no further than the Ram 2500. Once you sit behind the wheel of this capable full-size truck,  you will be ready for anything. Towing? Check. Hauling? Check. Comfort? Check. This pickup truck even has luxurious features that will have you questioning if you are indeed behind the wheel of a rugged pickup truck. After falling in love with the Ram 2500, take it for a test drive and be sure to hit up one of the hottest new trends in fast-food, the Kendall area food trucks.
Nearly every day of the year, the strip of shops and churches alongside 137th Avenue and SW 88th Street are brimming with food trucks. Each one is marked with a national flag to alert customers of their food's origin, as well as digital menus to announce what they are serving. This popular trend has moved from the more industrial areas, to Kendall's residential spots. The trucks are taking note of the successful food truck business that is booming in New York City. The Kendall food trucks are so popular, that residents as far as Pembroke Pines are driving out of their way to have a bite at one of the tasty food truck spots.
The food trucks have gotten so popular, that the city of Hollywood will feature food trucks at  a five-acre park, located at 315 South 62nd Avenue. The park will also be a live music venue, which will be a great spot to stop for lunch or dinner, and enjoy live entertainment. Be sure to check out some of these popular fast-food trucks for a tasty bite on the go.