Check Out Kite Day at Haulover Park Next Sunday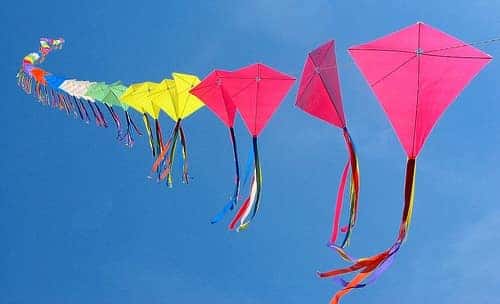 Telling a resident of South Florida that there is a lot to do for fun, would be like telling an fish there is a lot of water in the ocean. The fact that there are fun activities to do all throughout South Florida is a given, but finding the right activity to participate in, for the right occasion – now that can get a tad bit tricky. With so much to do, it can be hard to narrow the list of events, festivities, and everyday activities down to just a few. We may be the best Dodge dealer FL has to offer, but we are also a great source of news for the Miami area – and we are great at narrowing down the huge list of things to do around here, and pinpointing a few fun events that just might interest you.
The Miami-Dade Parks and Skyward Kites, is hosting free events around this area this February. Most notably, the Kite Day at Haulover Park that is set to take place next Sunday, February 16. The event is completely free, and anyone, regardless of age, is welcome to attend. Part of Kite Day at Haulover Park includes paper kite building classes, and flying demonstrations from longtime kite experts and enthusiasts. Kite flying competitions will also be taking place, and are for both adults and children. Already-made kites will also be available for purchase, although participants are welcome to bring their own, or make one for free at the event. Live music will be floating through the air alongside the hundreds of colorful kites. Those who are not interested in flying their own kite, are encouraged to come to the event to spectate. Food and beverages will be available at the Kite Day for purchase.
This year marks the 21st Annual Kite Festival at Haulover Park, and will be taking place February 16 from NOON to 5:00pm.