Check out the Chocolate Festival at Fairchild this Weekend Only!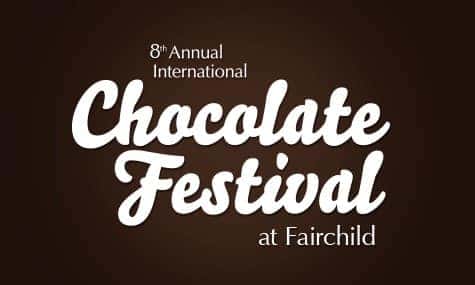 It is no secret, or surprise, that when you live in the Miami area, there is almost always something to do. The year-round warm weather lends itself well to local festivals, outdoor activities, sporting events, and concerts. While a good portion of the United States may be huddling inside of their homes by the fireplace right about now, we are lucky enough to be outside enjoying the warm and tropical weather. This weekend, there is a great event happening in Coral Gables, that blends some of our favorite things into one day: warm weather, gardens, and CHOCOLATE.
The 8th International Chocolate Festival is taking place at the Fairchild Tropical Botanic Garden in Coral Gables this Friday through Sunday. Whole Foods will be sponsoring cooking demonstrations performed by chefs and master chocolatiers. Lectures on chocolate including its background, production, and other great topics will be given by chocolate masters. This is a great event for the entire family, as there will be plenty for the kids to do, including kids cooking demonstrations. A beer tasting garden will be available for adults beginning at 11am on each day of the festival. From Bean to Beverage will feature interactive demonstrations presented by the Historic Division of Mars. This exhibit will discuss the history of chocolate from the colonial times to the present, and will discuss the changes in production during that time. Don't miss a sample of the incredible hot chocolate crafted from an ancient recipe.
These are only a few of the many activities that will be taking place at the Chocolate Festival this weekend. Admission is free for Fairchild Members and children under five. Non-member adults are $25, seniors are $18, and children 6-17 years old are $12. Be sure to ask about the eco-discount that is available for those who walk, ride a bike, or take public transportation to the event.