Check out the Dart's Blacktop Edition For a Sleek, Affordable Look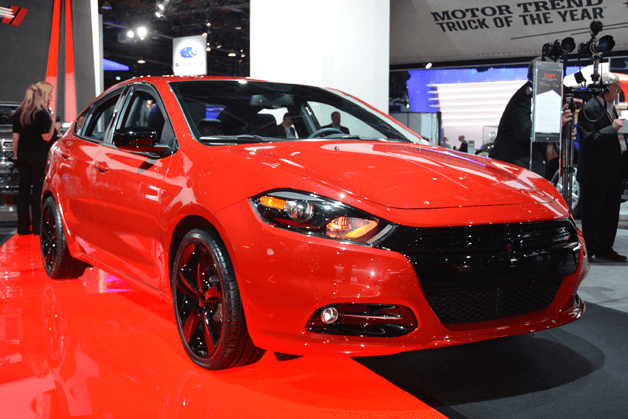 The North American International Auto Show is beginning its fourth day for its 2014 show, and plenty of great things have been happening. Detroit is the host of the auto show that attracts car enthusiasts from all over the world. Small and large automakers alike take the two weeks in Detroit to release some of their newest ideas, concept cars, and innovation. There has been no shortage of that at this year's show, and Dodge is one of the automakers showing off some of its newest stuff. One of our favorite thing from Dodge won't put you out of house or home, and will soon be on display at Dodge dealerships all over the country.
The Dodge Dart is a simple compact sedan. Dodge has been selling the Dart to the mass markets since 1960, and it has been a favorite car for many ever since. The sedan has undergone numerous transformations both under the hood, and aesthetically. It has also seen its fair share of special edition features, such as the "Spirit of '76," and the "Dart Lite." While each of its previous special packages had its own purpose, the newest special edition Dart that was debuted in Detroit this week is a simple, yet sporty one. Let's not forget, affordable.
The Blacktop Package focuses on the aesthetics of the Dodge Dart. The actual performance of the sports car is not at all altered, but the bells and whistles will have other drivers turning heads. The 18-inch wheels, headlamp bezels, and the crosshair grille are all treated to a blacked-out treatment – giving the car an incredibly sleek look. The interior of the car features black/red, or black/tungsten cloth seats, with red contrast stitching featured throughout the entire interior. So what is the cost for this cool, sleek, black-top treatment? Add it to your Dart SXT for a mere $295, and you could be turning heads, too.