Christmas Gift Ideas for Adrenaline Junkies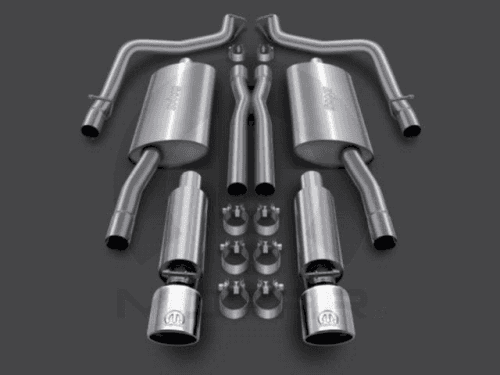 Looking for a way to surprise your dad, mom or sibling that's a bit of an adrenaline junkie or car enthusiast? If you know someone that endlessly talks about their car or going to the local race track, surprise them this Christmas with one of these car mods that will upgrade their vehicle's power.
Modifying a Dodge, Chrysler, Jeep or Ram? We recommend Mopar parts because Mopar provides service, parts and customer care for FCA vehicle owners. Mopar parts are not exclusive to FCA vehicles as they also fit other makes (in the event you don't own a Chrysler, Dodge, Jeep or Ram!) Come by the Kendall Dodge Chrysler Jeep Ram parts department for a selection of thousands of Mopar parts.
Cat Back Exhaust Systems
Cat-Back Exhaust Systems provide increase the amount of horsepower and torque a car produce. Share the highly aggressive sound and added touch and tone that adrenaline junkies will love. With just a simple tap of fuel, the rumble of horsepower moving the vehicle will sound smoother and more powerful. Increasing a car's power is the ultimate goal for adrenaline junkies! The Mopar Stainless Steel Exhaust t304 system provides all that and meets all FCA US LLC standards for corrosion, so they'll enjoy this gift for many years to come.
If you want to spend a little less, but still provide the ultimate gift, check out the Mopar Stainless Steel Exhaust System. All Mopar exhaust systems include chromed tips and can easily be installed.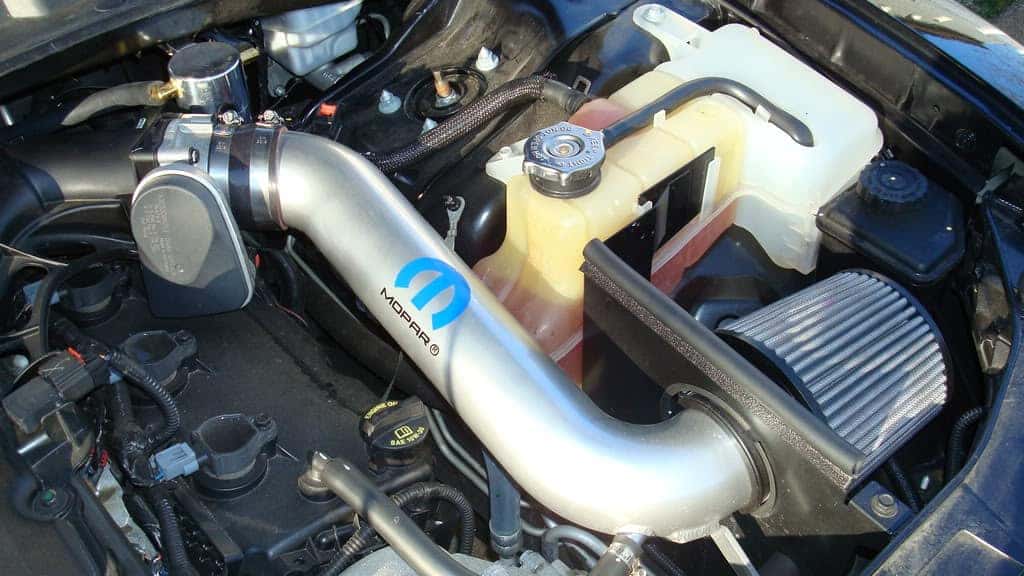 Cold Air Intake Systems
Air induction systems are very popular modifications to vehicles. Cold air intake systems redirect cooler air into the engine, promptly increasing horsepower and acceleration. And the best part is almost any car, truck or SUV can be modified! Providing greater performance is something any driver would love. With a cold air intake system, drivers can expect a slight gain in horsepower about 6 horsepower, and though that might not sound a lot to non-gearheads, that can make all the difference when a vehicle is competing at the drag strip.
Lightweight Performance Wheels
For something that doesn't require getting under the hood of a vehicle, how about a new set lightweight performance wheels?  On average performance wheels can weight about eight pounds lighter per wheel than the average wheel and making a car lighter is always a good thing because decreasing the amount of power needed to move the vehicle means there is more power for acceleration. Plus, new wheels make any vehicle look more stylish.
Mopar brand wheels include wheel sizes from 16-20 inches and all wheels are treated with a durable clear coat to resist corrosion. The 20-inch Mopar wheels are available as chrome plated, polished or a combination of polish and painted. From cast or forged aluminum wheels, find the wheels you want with Mopar.
A new set of wheels too much? Mopar even sells Mopar Performance Wheel Paint for those whose want to revive older wheels.
Regardless of what you choose, upgrading a vehicle for someone as a gift is the ultimate way to make someone's Christmas amazing and separate this year from the rest. Once they receive their gift, set up an appointment to install the gift at our service department.
Photo credit: Mopar, Dodge Charger Forums