Chrysler 300 Returns For 2021 Model Year With New Changes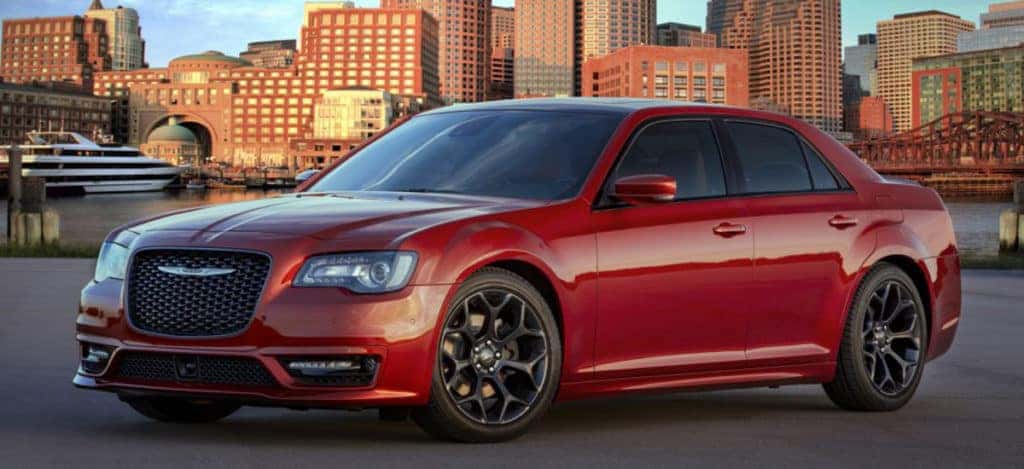 Photo Credit: Chrysler
Just when they thought the Chrysler 300 was out, they pulled it back in. The 2021 Chrysler 300 is going to debut this fall for customers to enjoy. In it's second-generation, the Chrysler 300 will be offered with some major changes coming to the 300. The last remaining Chrysler sedan, the famed 300, will enter the 2021 model year with changes that have reshaped aspects of the vehicle. Changes start with the trim levels as Chrysler will now offer a clearer trim level spread as they have removed the Limited and 300C trims. The Touring and 300S trims will remain, although Chrysler might rename the Touring L trim as well.
Questions Remain For Next 300
Chrysler has not named which trim will bring the perks of the Limited or 300C features. Those upgraded interior features include wood interior trim, Nappa leather upholstery, and quilted seats. However, the 2021 Chrysler 300 lineup will still offer a host of features to bring new customers. Buyers can opt for rear or all-wheel-drive on every trim this year except the 300S. The base Touring trim also carries a 3.6-Liter V6 engine that offers 292 horsepower and 260 lb-ft of torque. Those who want to gain even more strength and power, the 5.7-Liter HEMI V8 has an even more powerful 363 horsepower and 394 ft-lb of torque.
What To Expect With the 2021 Chrysler 300
The starting price for the 2021 Chrysler 300 is $31,940 MSRP (Plus destination fee). The 300S is only available in rear-wheel-drive and comes standard with a 300 horsepower version of the V6 engine. The price of the 300S starts at $38,980 MSRP (Plus destination fee) but the cost of the optional V8 powertrain will cost about $4,000 more. The exact figures have not been announced just yet.
Some reports expect Chrysler might create a new third-generation model that will offer customers a sedan option. While the sedan segment has gone down in popularity, as buyers are more and more looking towards larger vehicles, the market could use sedan cars. One reason for the slowdown for sedans is the number of refreshes and updates have not kept up. After a decade in production, the Chrysler 300 should be currently in its third-generation already or at least have offered more refreshes or a different look. This move is not uncommon. Chevy, like other brands, has not updated the vehicle due to waning popularity.
Why the Chrysler Sedan Lives On
Chrysler is a part of the Stellantis umbrella of brands. Stellantis (formerly Fiat Chrysler Automobiles) has Dodge as one brand that still creates sedan cars. However, the Dodge brand produces far more vehicles and the success of the Dodge Charger is what will ultimately lead to Chrysler continuing the 300 or not. Annual American sales of the Charger surprisingly grew by 21% to 96,935 vehicles sold in 2019. The success of the Dodge brand could help Chrysler keep its lone sedan vehicle in production through this decade. While we await the 2021 Chrysler 300, come to check out what the experience is like driving a new Chrysler 300 with our help.
Kendall Dodge Chrysler Jeep Ram Has You Covered
We're all about helping our customers enjoy their shopping experience. We have a friendly and passionate sales team that will make your buying, leasing or selling needs easy for any of our newest vehicles, including the 2020 Chrysler 300. Considering a used vehicle? We have a whole bunch for others to choose from.
Want to fix up your current vehicle? We have a trained service team that can help, simply make an online service appointment, and check out our service center. At Kendall Dodge Chrysler Jeep Ram, we know what it takes to provide a worthwhile experience. Allow us the pleasure to help you get the vehicle you've always wanted!