Chrysler Adds Support For No Kid Hungry Campaign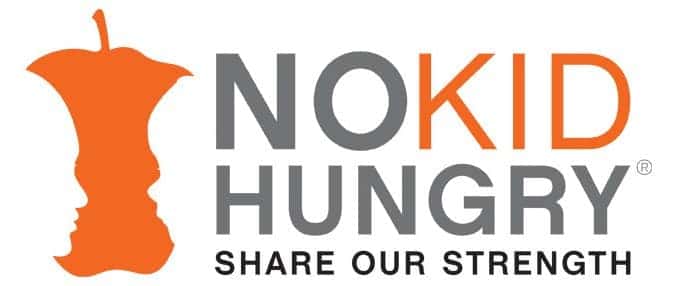 Photo credit: Share Our Strength
Chrysler is helping to grow Share Our Strength's national campaign "No Kid Hungry". Share Our Strength is a nonprofit that has helped to solve hungry and poverty issues around the world. For over 25 years, Share Our Strength has been involved with investing in local nonprofits to find the right practices to help eliminate poverty and hunger. As it currently stands, one in six children face hunger daily. Hunger and malnutrition lead to poor school performance, missing class and not feeling well. This is something no child should experience and luckily, there's been attention and support for this issue.
How Chrysler Is Making A Difference
The Chrysler brand will be participating in various digital and social channels, such as Facebook, Twitter and Instagram. No Kid Hungry has reached out to various events, such as the Taste of the Nation events, to further awareness. Taste of the Nation events draw premier chefs, mixologists and sommeliers to over 25 cities and earn about 25,000 attendees each year to help end child hunger. Since the origin of No Kid Hungry in 2010, one-third fewer children face hunger. Chrysler has announced they have worked with the campaign to fund up to 1.5 million meals collaborating with Share Our Strength to make this task possible.
"Childhood hunger is a solvable problem. No child in America should go without a meal and, as a trusted family brand, our work with this campaign will help ensure more kids across the country have the food they need to learn and grow. Through our partnership with No Kid Hungry, the Chrysler brand is able to help bring awareness to childhood hunger and support the organization's work across America," says Steve Beahm, Head of Passenger Car Brands – Dodge, SRT, Chrysler and FIAT, FCA – North America.
Another fundraising event is the Chefs Cycle event that looks to end childhood hunger in America. Award winning chefs and members of the culinary community complete a three-day, 300-mile bicycle ride for No Kid Hungry. Effective programs and events like the Chef Cycle and Taste of the Nation have helped raised money for food to help end childhood hunger. Chrysler has reached out to continue expanding its efforts towards this cause each year. We welcome our readers to visit ShareOurStrength.org or NoKidHungry.org/onedollar to help support this cause.
"There is no possible excuse for children to be hungry in this great country of ours. Yet it happens – every day. We are grateful for partners like Chrysler who are committed to helping us end childhood hunger once and for all." said Tom Nelson, President and Chief Executive Officer of Share Our Strength
More on Kendall Dodge Chrysler Jeep Ram
We know there are more important issues than buying a vehicle, which is why we happily promote our brands that want to make the world a better place. For all things automotive, we handle that task every day. Visit us at Kendall Dodge Chrysler Jeep Ram for any leasing, selling, buying or trade-in offers you have. Our professional staff looks forward to helping you drive away happy in our new 2018 Chrysler vehicles. Come by for a test drive and if you need any support, we have our finance department to help with any purchases.
Best of all, when you buy with us, we invite you to return to our knowledgeable servicing department for any maintenance. We're open seven-days-a-week and can handle almost any servicing or vehicle repairs your vehicle should need. Find everything you'll need to a wonderful customer experience with every visit to Kendall Dodge Chrysler Jeep Ram.