The 2018 Chrysler Pacifica As Told By Kathryn Hahn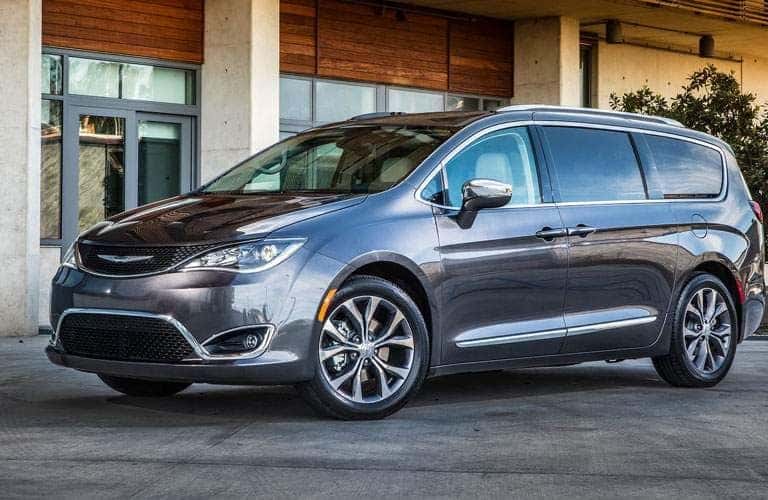 With more and more attention focusing on the perks of driving Chrysler, from the recently awarded J.D. Power award naming the 2017 Chrysler Pacifica the highest in its segment for Initial Quality to Cars.com ranking the 2018 Chrysler Pacifica as the "Best Family Car" for the second year in a row. There's no doubt of the high acumen Chrysler has for providing customers with outstanding products!
Tell Me More About This Chrysler Pacifica
In the 2018 Chrysler Pacifica,owners have driver assistance features that make driving a breeze and a safer task than ever before. Stow N' Go storage has only improved and makes every day traveling easier when carrying cargo. Within seconds, owners can make space for almost anything they need with a 32.3 cubic feet of storage and 140.5 cubic feet with seat area. That's an impressive amount of room to have and best of all, the Uconnect Theater with wireless streaming makes it easier than ever to keep your guests entertained.
Of course, it's the little things that go further like hands free sliding door opening features available with the 2018 Chrysler Pacifica. With just the motion of a foot waving underneath the door, you can open your side door of your Pacifica. Also, the hands free liftgate opens your Chrysler Pacificas trunk in the same fashion. Available 20 speaker Harman Kardon Premium Surround Sound System provides crisp audio for everyone to enjoy.
For those that have never been able to parallel park easily, there's a fantastic feature that helps drivers do that also. You'll never have to worry about keeping your guests entertained, be stuck parking your minivan into a tight spot or having to put down your groceries to open your trunk or side doors again with the latest 2018 Chrysler Pacifica. Just think of how relaxing that will be!
Where Would I Find My Own Chrysler Pacifica?
There's no place better to look for the latest Chrysler Pacifica than Kendall Dodge Jeep Chrysler Ram. Our professional staff awaits the chance to offer you information to make your decisions easier. Come by for a test drive and see for yourself what a new 2018 Chrysler Pacifica can do to enhance your driving experience.
If you're looking for a new Chrysler or want to trade in, lease or sell your current vehicle, we can help. And you don't have to be a customer that bought with us to have a vehicle serviced in our service center. Our team is ready to handle any maintenance or repairs you may have, regardless of where you made your vehicle purchase. For any vehicle check up or repairs, sign up for an appointment. We look forward to being your choice for all things Chrysler!