The Chrysler Pacifica Hybrid Coming to Kendall Dodge Chrysler Jeep Ram Soon!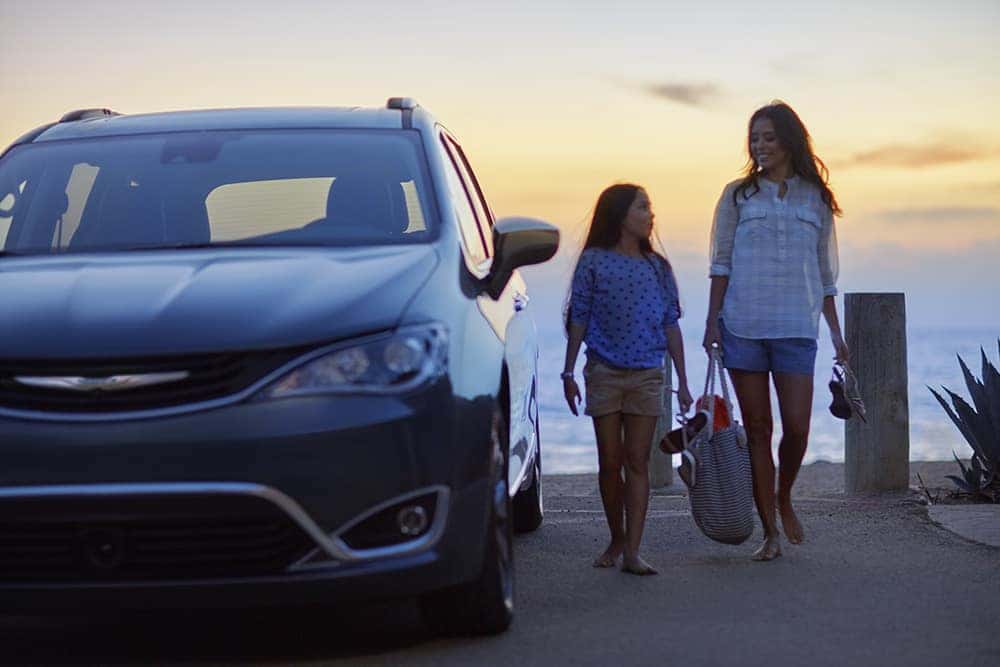 We have awesome news for those of you waiting for the Chrysler Pacifica Hybrid! The first shipments of the vehicle started heading to dealerships last week. For those of you in South Florida, this means you can expect to see the Chrysler Pacifica hybrid at your Kendall Dodge Chrysler Jeep Ram dealership very shortly.
Check out these Chrysler Pacifica Hybrid facts to get you pumped for the arrival!
The Pacifica Hybrid comes with modified version of the 3.6-liter Pentastar V6 engine that is on the standard Pacifical, but the engine is also paired to dual electric motors and a 16 kWH 360 V lithium ion battery.
The Chrysler Pacifica Hybrid produces up to 260 horsepower.
The Pacifica Hybrid is a PHEV (plug-in hybrid electric vehicle), so it can be powered by only electricity, only gas or in hybrid mode (a combination of both). In hybrid mode, the Pacifica Hybrid has a fuel economy of 84 MPGe (miles per gallon equivalent) and a total range of 566 miles. When powered only by electricity, the Pacifica Hybrid has an electric range of 33 miles – pretty impressive!
The Pacifica Hybrid has a regenerative braking system that converts kinetic energy to electricity, allowing the vehicle to maintain a charge for a longer period of time.
Pricing for the first ever hybrid minivan is $41,995 and the vehicle qualifies for are a $7,500 federal tax credit that a buyer can apply to their annual taxes.   
Keep up with us on Facebook and Twitter for more news as to a specific date for the arrival of the Pacifica Hybrid here at Kendall Dodge Chrysler Jeep Ram.
Photo source: Chrysler.com