Chrysler Pacifica Hybrid is More Efficient Than Expected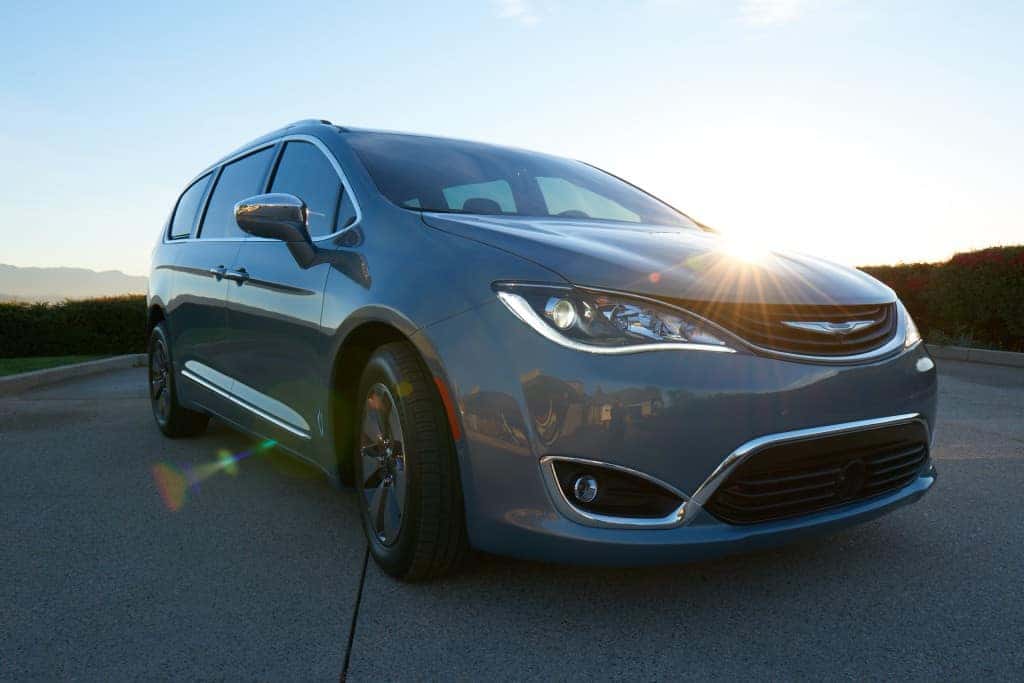 Chrysler Pacifica Hybrid is coming to Kendall Dodge Chrysler Jeep Ram soon and we can't wait! Not only is the Pacifica Hybrid the first hybrid minivan ever, its fuel economy and battery range are more efficient than expected.
Efficiency
Originally, Chrysler estimated the Pacifica Hybrid to get 80 MPGe and would be able to travel 30 miles on only electricity. But from recent EPA testing, those numbers are even higher than projected. The Pacifica Hybrid's official fuel economy rating is 84 MPGe (combined gas and battery) and it has a range of  33 miles when only powered by the battery. Additionally, the vehicle can travel 566 miles between fill ups, which is 66 more miles than originally thought.
Engine + Battery
The Pacifica Hybrid is a plug-in hybrid electric vehicle and it can run on only a battery, only gas, or a combination of both. The Pacifica Hybrid is equipped with modified version of Chrysler's famed  3.6-liter Pentastar V6 engine, a 16-kWh lithium ion battery and an electric dual-motor.
Charging
There are two charging ports available, the standard port is a 120-volt charger that takes roughly 14 hours to charge the vehicle completely, the second option is a 240-volt charger, which can charge the Pacifica in just two hours.
Benefits of Pacifica Hybrid
The biggest benefit of the Pacifica Hybrid is the fuel savings. According to Fueleconomy.gov, the average fuel savings of driving the Pacifica Hybrid over five years is $2,000 compared to the average new vehicle and that number will go up if the cost of fuel rises. Saving on fuel is obviously beneficial to the pocket of the driver, but also to the environment. Why not help lower your carbon footprint? When powered by only the battery, the Pacifica Hybrid releases zero tailpipe emissions.
And finally, as a PHEV, the Chrysler Pacifica Hybrid is eligible for the full $7,500 federal credit for vehicles that use alternative energy. The tax credit brings the vehicle's cost from $41,995 to $34,495, which is a huge benefit!
Keep a lookout for the all-new 2017 Chrysler Pacifica Hybrid, it will be coming to Kendall Dodge Chrysler Jeep Ram soon! Follow our blog, Twitter and Facebook for more details on its availability. Until then, check out Kendall Dodge Chrysler Jeep Ram's available 2017 Chrysler Pacifica inventory here.
Photo source: Chrysler