Chrysler Pacifica Hybrid Is The Ideal Family Vehicle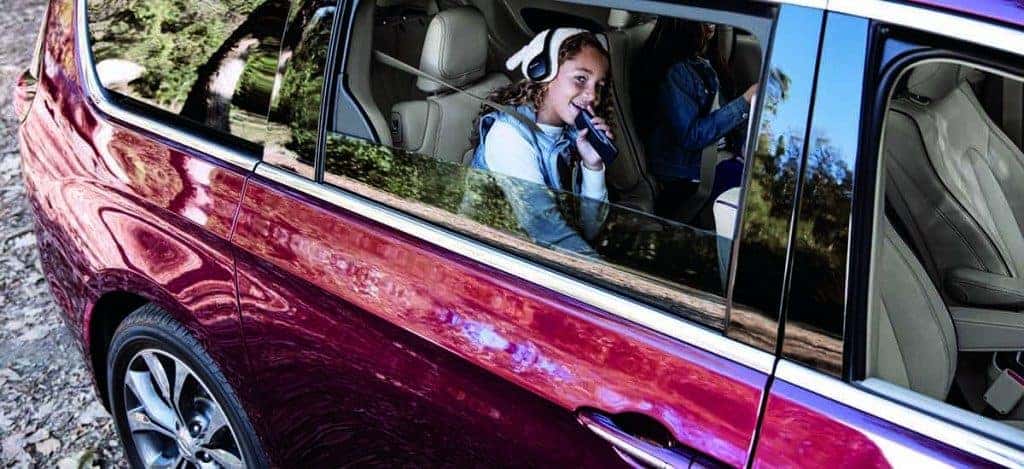 You might not have known that there's only one company that can claim producing the first hybrid minivan. That title goes to Chrysler and their signature product of the last couple years, the remarkable Chrysler Pacifica. Introduced earlier this year, the 2018 Chrysler Pacifica Hybrid became the first hybrid minivan on the market. Already a fan-favorite, this minivan has garnered new attention for many reasons. We'll go over some of the reasons and showcase why we feel the Chrysler Pacifica Hybrid is the ideal family vehicle.
The "Family Car of the Year" Gets Better
Pacifica owners and car reviewers alike were quite pleased with the first rendition of the Chrysler Pacifica that was originally introduced last year. Winning Cars.com's "Family Car of the Year" was no small feat, yet the 2018 Chrysler Pacifica won the title again this year. Improving upon this vehicle meant raising the stakes. The result? A hybrid edition to provide families with an alternative option to help save money, reduce carbon emissions and enhance the perks of owning the best minivan that money can by.
Doing Your Part To Reduce Your Carbon Footprint? No problem!
With the ability to drive up to 33 miles without using any gasoline, owners of the Pacifica Hybrid could actually never have to spend money on gas again. Charging one is possible overnight with a normal outlet, but using a 240-volt charger makes the process even faster with a full charge possible in about two hours time. The 2018 Chrysler Pacifica Hybrid is a plug-in vehicle that was built to keep more money in your pocket and give owners the freedom to travel where they choose at just the cost of electricity.
Comfort Comes Easy
Not only can you drive with peace of mind knowing you have a dual-motor EV powertrain system, but owners can embrace the Pacifica Hybrid for being comfortable and spacious. Don't worry about not having enough space for your family cramming into a compact SUV or large car. With a minivan like the Pacifica Hybrid, comfortable seating for seven people is within range. Despite weighing over 650 pounds than the non-hybrid 2018 Chrysler Pacifica, you'll be able to travel smoothly with your guests thanks to a powerful ride that can generate close to 260 horsepower. Comfort for guests and the driver is a huge plus and something to always consider.
You've Got Stuff, This Hybrid's Got Cubbies
The Holy Grail of minivans, the Pacifica provides unmatched space with the 32.3 cubic feet of cargo space behind the third-row seating, 87.5 cubic feet behind the second row and up to a whopping 140.5 cubic feet behind the first row. Use the easy Stow 'n Go system to fold third-row seats directly into the vehicle's underfloor to give drivers the maximum amount of space possible. If you have a lot of toys or items to carry on your daily drive, there's cubbies to place small items in. While the Hybrid version doesn't allow for folding the second row into the floorboard, owners of the Pacifica Hybrid still have ample space for just about anything they'll need to store.
Standard Features? Too Many To Count
What makes a great vehicle stand out is not what the luxury trim provides, but how well the entire vehicle performs and how much potential buyers can gain with even the base trim. Standard six-speaker audio, tri-zone automatic climate control, HD Radio with an 8.4-inch touchscreen, Android Auto and Apple CarPlay integration makes the Pacifica Hybrid a solid buy. And that's all included in just the bottom-tier trim. Not to mention the safety features that come standard like a rearview camera, rear cross traffic alert and blind spot monitoring.
Elevate your traveling capabilities with a vehicle that provides more than just a sleek look (which the Chrysler Pacifica Hybrid definitely does). For those willing to shell out a few more greenbacks, there's no denying the perks that come with the higher trims.
Higher Brand of Luxury
Your kids will love the features provided with a 20-speaker Harman Kardon premium audio system, dual 10.1-inch touchscreens in the backseat and a wireless charging pad. The Pacifica Hybrid provides many high-tech upgrades, like the large panoramic sunroof, forward collision warning and active park assist. This hybrid minivan makes driving better and safer.
With the Uconnect system, you'll find no problem connecting your smartphone to your vehicle and answering calls, texts and more with just the touch of a button. Unlike having to take your eyes off the road looking at your smartphone, use the abilities within the Uconnect system. You can even access apps directly on the touchscreen of the minivan when opting in for the available Uconnect 4C, able to mirror your smartphone desktop.
The Government Will Pay You To Drive One
Still not convinced? Consider the fact that the new 2018 Chrysler Pacifica Hybrid provides a federal tax incentive up to a grand total of $7,500 to deduct from your taxes. That's some serious money to save and hold on to. The Chrysler Pacifica Hybrid is the gift that keeps on giving and as the miles get added up and you save week after week, you'll be glad to have chosen the first minivan with a hybrid. It's name is the 2018 Chrysler Pacca Hybrid and we hope you test drive one with us.
Find Your Dream Minivan At Kendall Dodge Chrysler Jeep Ram
Kendall Dodge Chrysler Jeep Ram is ready to showcase this wonderful vehicle for you and your family. If you want to buy, lease or trade-in your current vehicle, we'll be glad to help.
This summer, take your family on the best family trip ever with all the features that come in this outstanding minivan. If you have any issues, our service team is ready to help get you back on the road as soon as possible. Stop by today and see for yourself why the 2018 Chrysler Pacifica Hybrid is our favorite choice for families.
Photo credit: FCA