The Chrysler Portal and Possibility of a Real Future?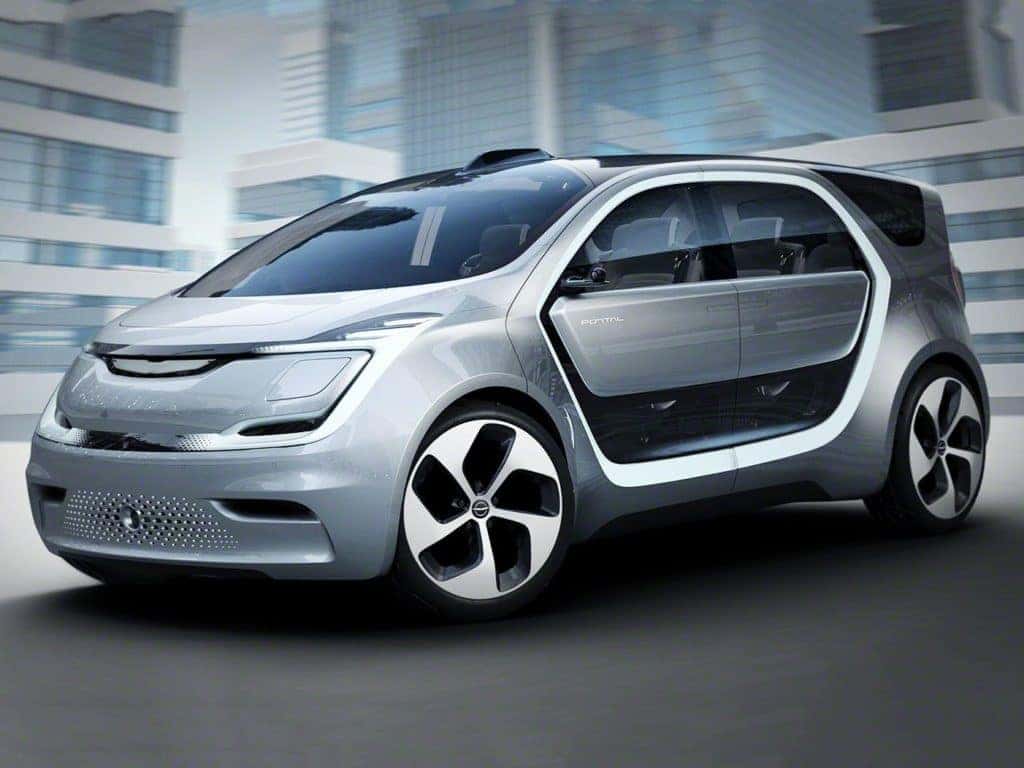 Happy auto show season! One vehicle people are freaking out over (and rightfully so) is the Chrysler Portal. The Portal was seen at both the Detroit Auto Show and CES (Consumer Electronics Show) in Las Vegas. The Portal is a "minivan," but we use that term loosely when talking about the Portal.
The Portal is basically a self-driving and technologically advanced vehicle that looks like a minivan, but is so much more. It has everything millennials want. At the moment the Portal is still just a concept. However, FCA CEO, Sergio Marchionne confirmed the interest Chrysler has in creating a similar vehicle to the Portal concept for production within the next several years.
The Portal as a concept includes an all-electric drivetrain with a 100 kWh lithium-ion battery. The combination of the drivetrain and battery allow the vehicle to go up to 250 miles between charges according to FCA. Very impressive.
In addition, the Portal features futuristic features like dual articulated doors, wide opening to the cabin, vehicle-to-infrastructure technology, interior cameras for passengers "selfie photoshoots", and even a personal zoned audio system which allows each passenger to listen to their own music. Of course the vehicle also has voice recognition technology (what futuristic car wouldn't?).
Keep up with us on our Facebook and Twitter accounts for more information regarding a similar vehicles production as it was released. Until then, check out what will be considered the "father" to the Portal, the Chrysler Pacifica. The Pacifica is the most tech advanced and fuel efficient van on the market, and we have plenty. Check out our Pacifica inventory at Kendall Dodge Chrysler Jeep Ram here.
Photo source: Wired.com